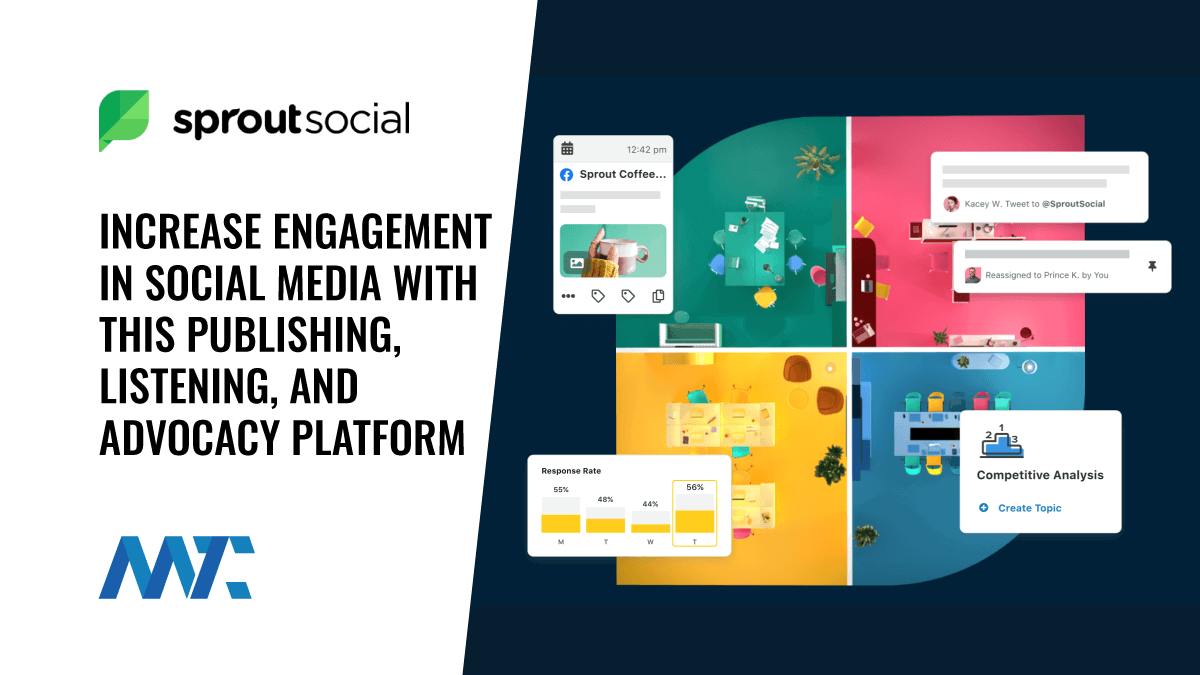 Have you ever followed a major corporation online only to be disappointed by the quality of content they're sharing or the lack of engagement they have with their audience? It's a telltale sign, for example, to see a company with tens of thousands of employees and just a few shares or likes on their content. It's evidence that they're simply not listening or really proud of the content they're promoting.
The gears of social media content production shouldn't be gears at all. Just as you wouldn't walk into a networking event, hand your cards to everyone, and walk out without ever talking to anyone, you shouldn't do that on social media either. Social media is a fantastic medium for companies to learn what their audience cares about, share valuable knowledge, and grow a following of prospects and clients that recognize that the brand truly cares about them.
Of course, this requires effort. Managing a social media presence across platforms can be exhausting – so finding a platform that can assist you is essential.
Sprout Social Social Media Management
Sprout Social is a known leader in usability, customer support and satisfaction, ROI and user adoption, as awarded by top-tier software review sites. They have over 30,000 brands and organizations of all sizes utilizing their platform.
Their all-in-one social media management platform enables brands to unlock the full potential of social media to transform their social media marketing, social customer service, as well as build advocacy online using employees and influencers. The platform has the following key features:
Social Media Listening – understand your audience, uncover trends, and gain actionable insights from social data to inform your brand and business strategy.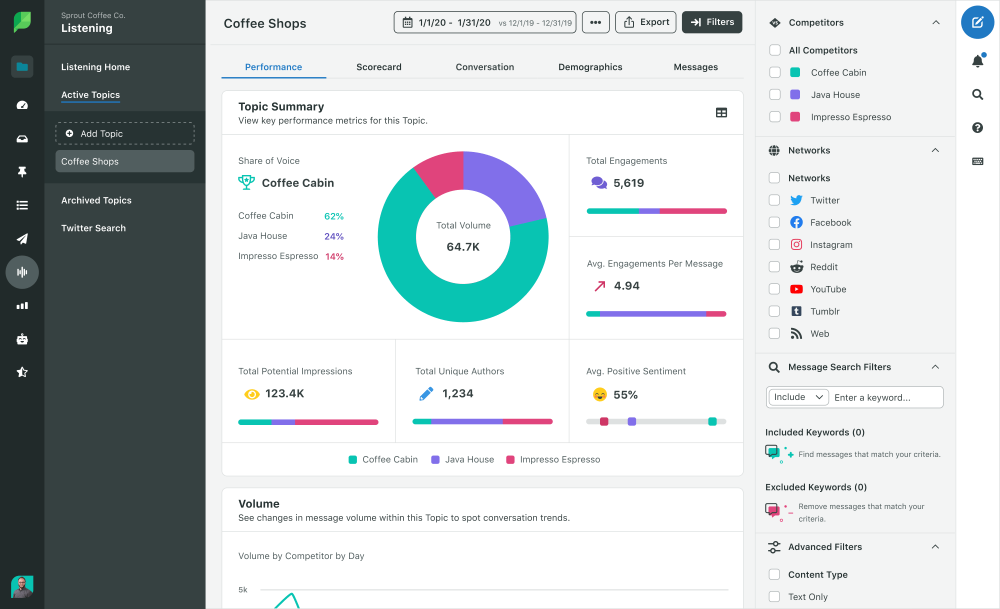 Social Media Publishing – plan, organize, schedule and deliver content as a team with cross-network social publishing.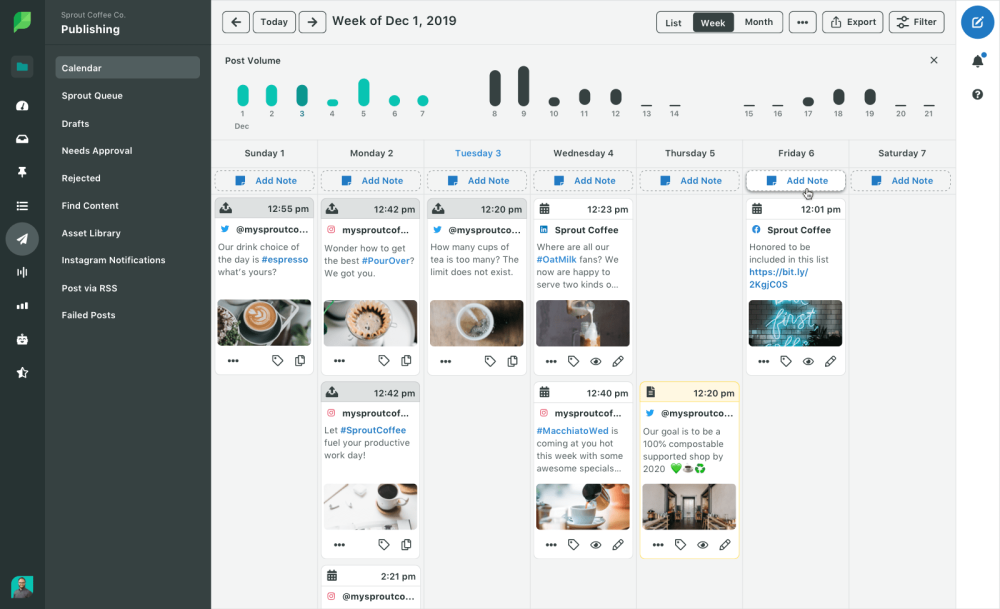 Social Media Engagement – streamline social monitoring and improve responsiveness with a unified inbox to engage with your community across social media platforms.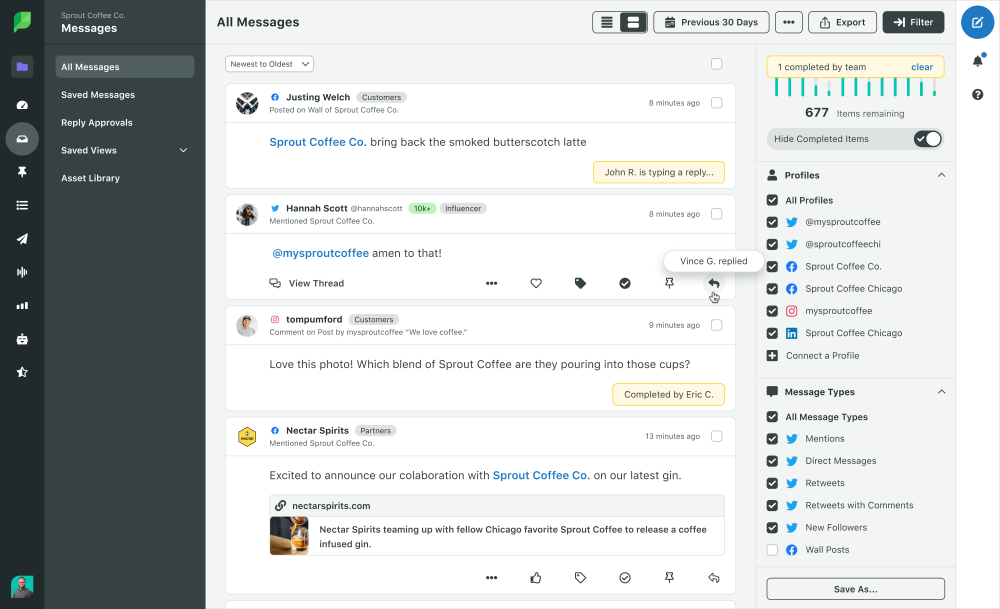 Social Media Analytics – drive strategic decision making across the business with rich social data and dashboards.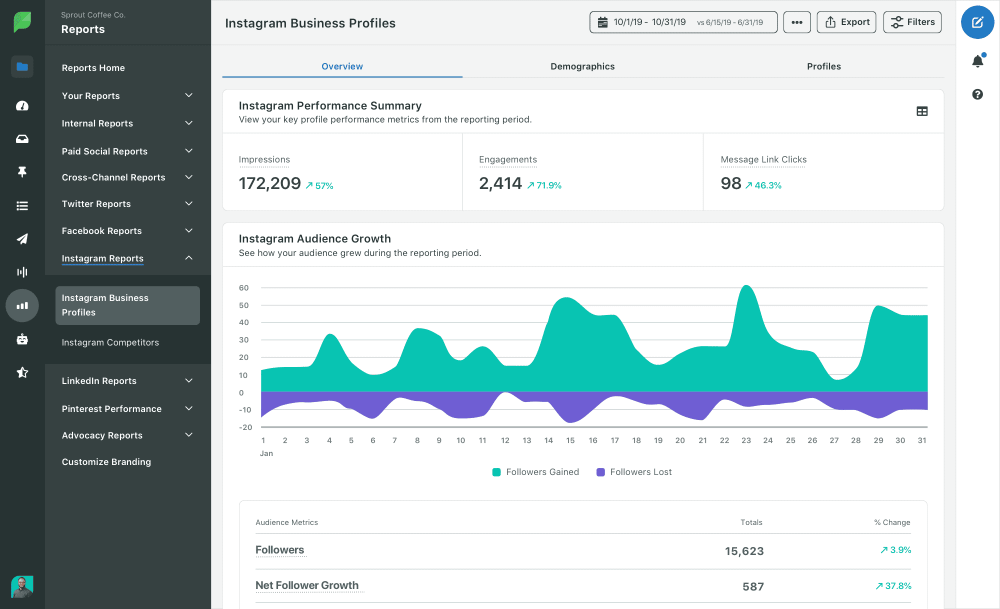 Social Media Advocacy – build your brand online by giving your employees a simple way to share curated content across their social networks.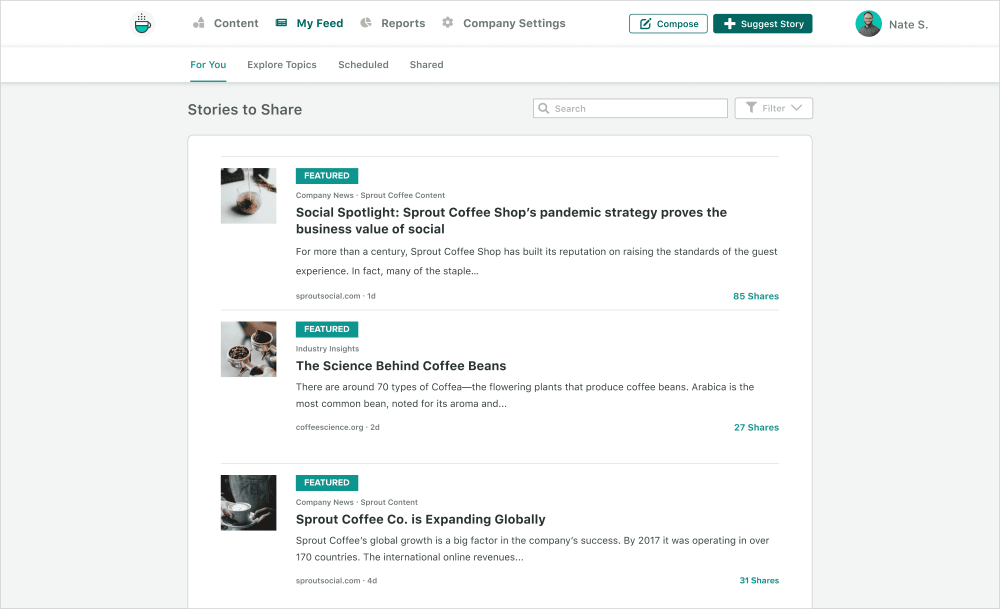 Whether you're a social media manager, social media marketer, social media customer care representative, an analyst, or a strategist – Sprout Social provides all the tools you need to build, automate, and optimize your social media marketing strategy.
Start Your Free Sprout Social Trial
Disclosure: I'm an affiliate for Sprout Social and I'm using my affiliate link throughout this post.