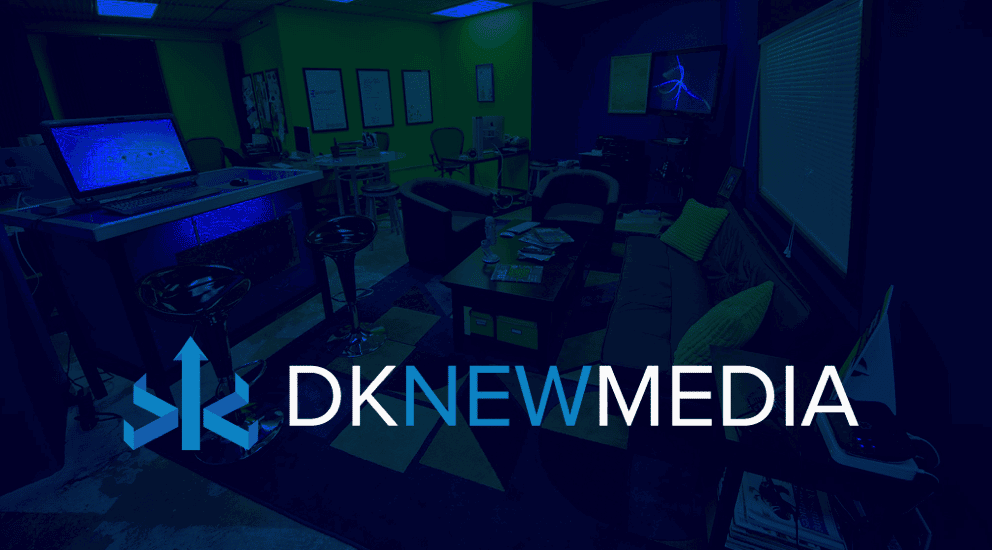 Last week was an amazing week at Social Media Marketing World where I spoke on the topic of Influencer Marketing. While the audience was mostly corporations looking for advice on how to implement at successful strategy, I returned home and had a good question from one of the attendees curious about how I built enough influence and demand to start my own agency.
I want to know how I can go about getting clients (that pay) for me to offer consulting and coaching … by evaluating what they currently have, then offer strategies, solutions, tips and best practices. I know that blogging, books, e-books, webinars, and videos are good places to start. Where do I began being a solo and how do I get my business to grow enough so that I can do it full time?
So, what did I do to start my agency and how would I do it differently?
Your Network – Your business doesn't depend on your Klout score, the number of followers you have, or your search rankings. Ultimately, your business will succeed based on the investment you make in expanding and creating personal relationships with your physical network. That doesn't mean that social doesn't matter, it just means that social won't matter until you can connect personally with those on the other end of the keyboard.
Niche Blog – everyone was talking about online media at the time that I started my blog, but no one was talking specifically about the solutions available to help marketers. That was truly my love… having worked in the software as a service industry and scouring the Internet for what's next, I had become the goto tool guy for my network. There wasn't another blog out there so I started mine. If I could do it again, I'd even go tighter with my topic, geography, or industry focus.
The Community – I visited, commented, promoted, shared and provided feedback to other leaders in the community. Sometimes I had all out debates with them as well, but my focus was always to add value to their presence while getting my name known out there. A great way of doing this nowadays is starting a podcast and interviewing the leaders in the industry that you'd like to work with or for.
Speaking – Digital media isn't enough (gasp!) so you have to go press the flesh. I volunteered to speak everywhere locally and nationally. I continued to improve my speaking skills, writing skills (you may argue that) and my presentation skills. When I speak at an event, I get a ton more leads than just blogging. However, I need to keep blogging to get the speaking opportunity so it's not one or the other. And each time I spoke, I got a little bit better than the last time. Speak everywhere and to everyone!
Targeting – There are a couple dozen companies that I want to work with and I know who they are, who I need to meet, and I develop plans on how I'm going to meet them. Sometimes it's through a colleague with a connection on LinkedIn, sometimes I ask them directly out for coffee, and other times I ask to interview them for our podcast or invite them to write to our audience. I wouldn't call that selling (perhaps stalking), but it is engaging with them to see if we might be a fit for their organization and vice versa.
Helping – Wherever I could, I assisted people with no expectation of getting paid. I promoted them, curated content and shared it, provided feedback, and gave everything away for free. You have to remember that while I may touch 100,000 unique visitors, listeners, viewers, lurkers, followers, fans, etc. a month… only 30 or so are actual paying customers. That means you have to build a reputation, have some case studies and drive results to some in order to get work. We've build a reputation around inbound marketing, measurable strategies, complex SEO for large publishers, and content authority… but some of it started just by helping people fix something dumb on their website.
Asking – Telling everyone what you're good at doesn't really work to well when you're selling. But asking everyone where they need help is a far better approach. Literally, a few minutes ago I reached out to a company that we've assisted whose organic traffic is 10 times what it was 4 years ago and asked to meet with them to see where else we could be of assistance. Asking works. Hearing what the prospect or client is struggling with and then seeing if you can work on some solutions for them is the perfect way to get in with a company. Start out small, prove yourself, and then you engage deeper and deeper.
Self Promotion – It's icky… but necessary. If you get congratulated, shared, followed, mentioned, or anything else who you don't know – that's a great validation of your expertise. I'm totally unrepentant about promoting what others say about me. I don't actively solicit everyone to do it, but if the opportunity arises and someone pays me a compliment, I may ask them to put it online.
Look Professional – A proper domain, email address at your domain (not @gmail), office address, professional photography, a modern logo, a beautiful website, distinct business cards… all of these aren't just business expenses. They're all marketing expenses and signs of trustworthiness. If I see a gmail address, I'm not sure you're serious. If I don't see an address and phone number, I have no idea whether you're going to be in business next week. Getting hired is about trust and every expense that is externally viewed is an element of trust.
Write a Book – Even if the only sales you get are you and your Mom, writing a book shows that whatever the industry you're in, you've thoroughly analyzed it and have built your own distinctive strategy to working in it. Before I was an author, I couldn't get the time of day from some conferences or clients. After I was an author, people were offering to pay me to come speak with them. It seems silly, but it's another element that you're serious about your industry.
Start Your Business – There's never enough money and no better time to start a business than right now. Everyone who thinks about it thinks they need this, need that, are just waiting for one more thing, etc. Until you go out on your own and feel that terrible feeling in the pit of your stomach that makes you hungry enough to go hunt – you'll stay right where you're at. My son was starting college and I was dead broke when I started Highbridge. For weeks I was falling asleep at my desk doing odd jobs to make ends meet for people… and I learned how to prepare better, market better, sell better, close better, and eventually build my business. Pain is an awesome motivator for change.
Value – Don't focus on what you charge or how much you make, focus on the value that you bring others. I watch some people estimate based on hours worked and go broke. I watch others charge so they rake in the bucks and they're constantly seeking new clients. It's not perfect, but we focus on the value we bring our clients and then set a budget that's both affordable and worthwhile for them. Sometimes it means we make little changes that result in a lot of revenue, other times it means that we work our tails off to fix our mistakes without a dime. But when clients realize the value you bring, they don't think about how much you cost them.
None of this, of course, predicts your success. We've had great years and we've had disastrous years – but I've enjoyed every single one of them. Over time we've developed a sense of the types of clients we work well with and others that we must refer. You're going to make some huge mistakes – just learn and move on.
Hope this helps!
About Highbridge
Highbridge is a new media agency that focuses on agile inbound marketing with a team of marketing and technology experts. With their team of omni-channel experts across all digital mediums, Highbridge has a goal of launching and revolutionizing client's online presence to grow market share, drive leads and optimize their conversations online. DK has increased marketshare for every client they've worked with and is especially adept at working marketing technology companies since they have a large audience on this publication. Highbridge is proudly headquartered in the heart of Indianapolis.