What if you could post images to your website or blog, make them interactive, and have the usage and tagging travel with them as they are copied from your site and saved to another? You can do this now with Stipple. Stipple also enables usage information via their analytics package. Mouseover the image below to see Stipple in action!
You can see the interactive tags I added to this image of our office – mapping, Facebook, Twitter, and even a shopping tag where you can purchase my book. One of the things I believe Stipple could be utilized effectively for from a Marketing standpoint is the publishing of infographics! Having the ability to add callouts and follow the usage of an infographic would be incredibly helpful to any organication.
The tagging and management engine is free and built as a social sharing application.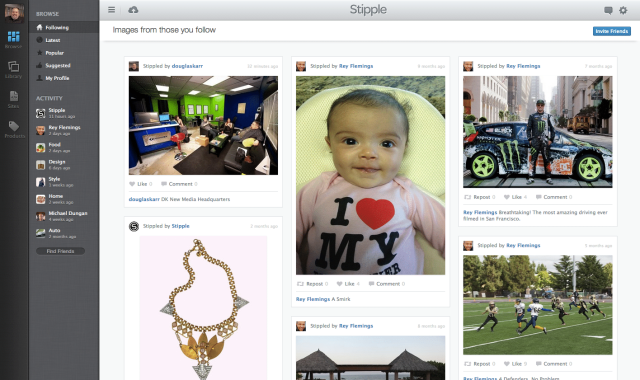 Here's a video overview of the technology:
Stipple has plugins developed for WordPress and other content management systems to automatically synchronize and load the images from your blog.
Stipple will be used on images from the Critics' Choice Movie Awards. In partnership with PEOPLE, fans can explore and shop the 'Films and Fashions' of the red carpet through PEOPLE.com's coverage of the Critics' Choice Movie Awards. Stipple's interactive technology will enable fans to learn more about the stars, their films, and styles. The Critics' Choice Movie Awards will be held on Thursday, January 10, at 8pm EST. The red carpet pre-show begins at 6pm EST.