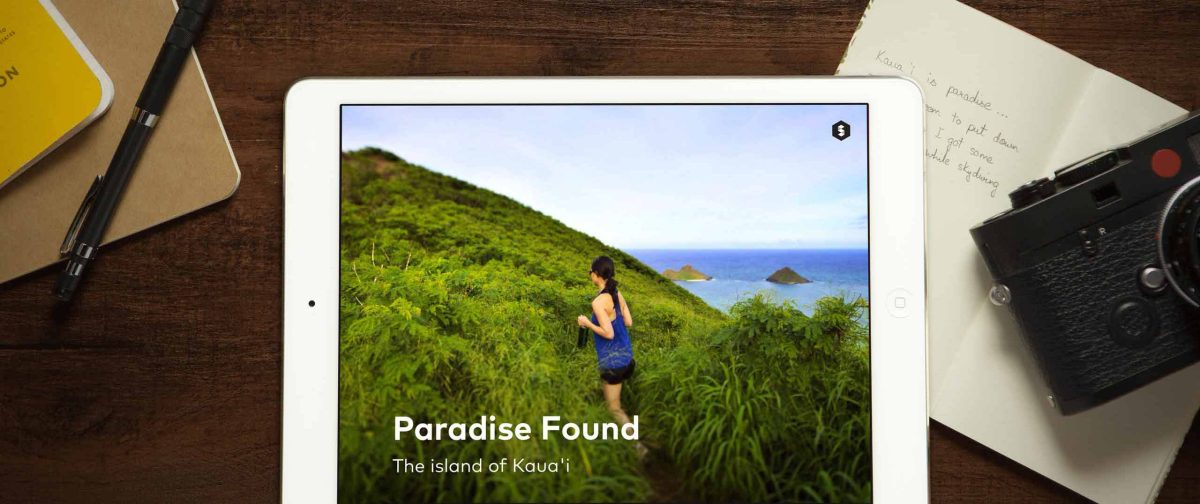 We recently had a webinar on the science of storytelling with our friends at Cantaloupe.tv. It's not new to sales and marketing, but for some reason, storytelling has really only begun to take notice in recent years. Consumers and business buyers have always converted easier when there's an emotional tie between themselves and the brands they love… but it's interesting how old, scripted and terrible media continues to plague us on television and the web.
It's great to see platforms that are evolving to help marketers develop their stories rather than blather on about savings or features. Storehouse is a free iPad app that hopes to change this. Storehouse lets users build stories from text, video, and images, incorporating content from sources including iPad Camera Roll, Dropbox, Flickr, and Instagram.
The result is some pretty stunning layouts that are responsive to web, mobile and tablet viewing. If you have the iPad app, not only can you build and write your own stories, you can also scroll through the newest stories that have been produced with Storehouse.
As well, the story preview can be embedded in a web page. Here's an example:
The end result is a visual with unlimited potential – combining all the elements and adding on the ability to favorite, share, or comment on the story that's shared.