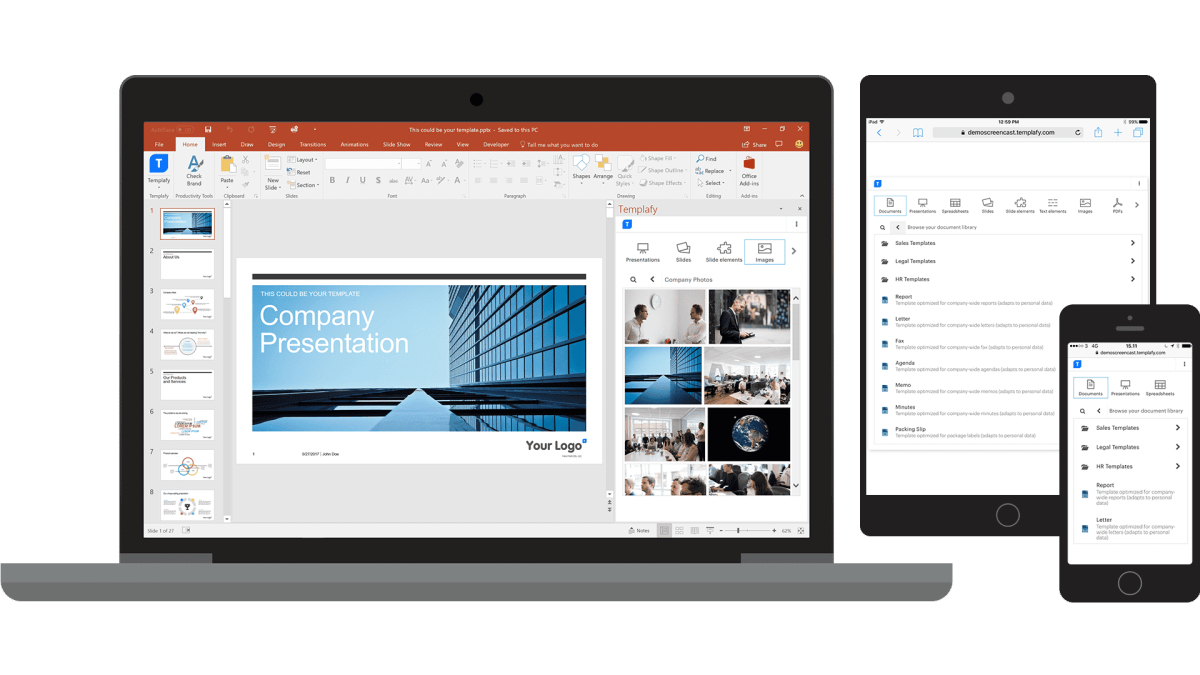 Sales Enablement
Templafy: Governance and Productivity Across Documents, Presentations and Emails
As you look within your organization to find opportunities, they're often in the hand-off of information. From marketing to sales, sales to clients, clients back to sales, and then sales back to marketing. In a digital world, all of this data copying, editing, and pasting is absolutely unnecessary. Templates can be developed for every process and every team to ensure compliance, brand consistency, and the highest quality documents are distributed.
Templafy is used by brands worldwide to solve. what they refer to as, Document Anarchy. Here's how Templafy makes it easy for everyone to stay on-brand and compliant when creating documents, presentations and emails.
Templafy has the following features and benefits:
Template & Content Access – Business documents, slides, images, text elements and other digital assets are available directly where everyone needs them.
Dynamic Personalization – All company templates automatically adapt to individual employee profiles combining up-to-date company details and personal information. Every time an employee creates a document, Dynamics automatically individualizes the dynamic elements of the document template with that specific employee's information and role in your organization.
Document Automation – Employees easily customize complex documents via simple questionnaires. Administrators can set up advanced document templates, e.g. contracts or proposals, so that employees are guided through simple options to automatically build the document tailored for a specific purpose.
Brand & Content Validation – Brand assets like fonts, company colors and logos are automatically checked for compliance and updated accordingly. Regardless of a branding or compliance team's best efforts, it's inevitable that employees will reuse old documents and presentations from their desktop. This usually leads to off-brand and potentially legally incompliant documents.
Email Signature Manager – Centrally manage on-brand, compliant and personalized email signatures company-wide. Templafy provides a cloud-based solution, hosted on Microsoft Azure, to manage enterprise email signatures for Microsoft Outlook and Office 365.