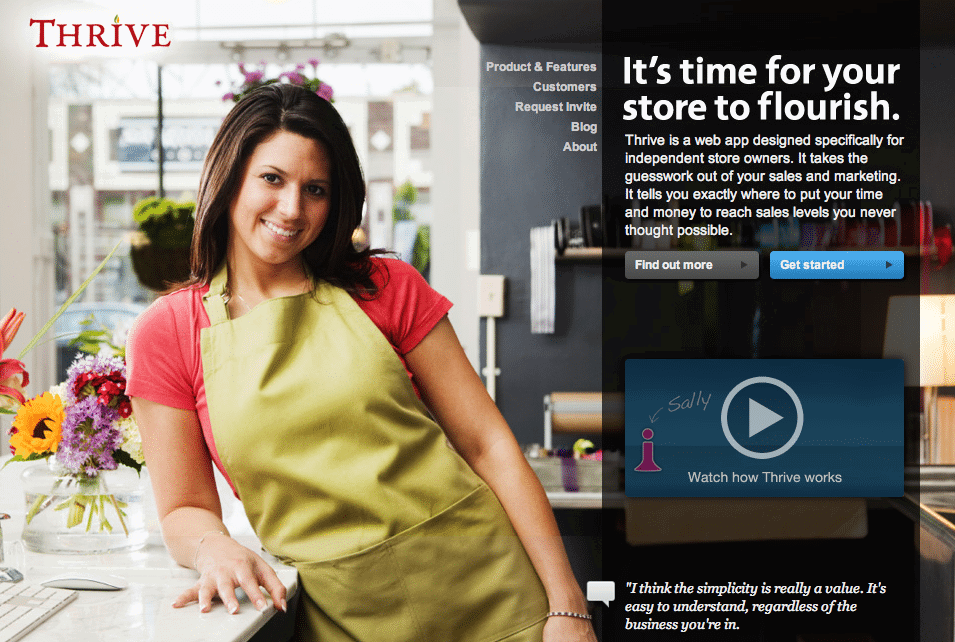 Running a small retail establishment is a difficult task, one that requires a business owner to be part marketer and part salesperson in addition to running their business. I recently received a note from Elliot Yeo from Thrive, a software application built to assist small retailers with running and improving their business.
Once the system has details about your sales and marketing, it provides intelligent recommendations: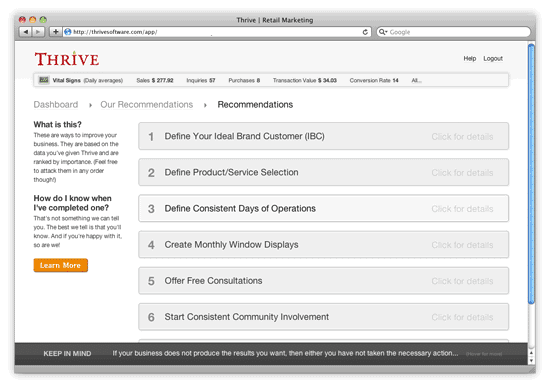 As well, the system has a detailed advertising management system to provide you with feedback on your marketing efforts.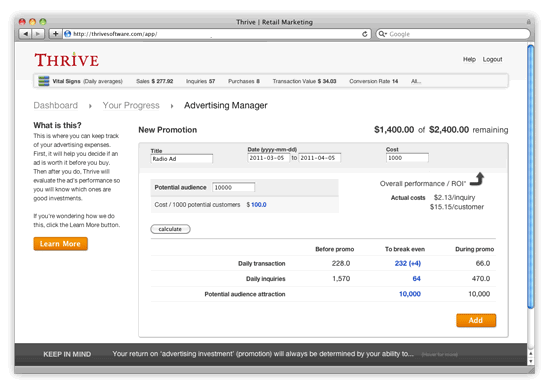 The strength of Thrive is that it provides incredible information on activity within your business. I'd love to see the system also monitor local search results, social monitoring and a means to integrate mobile and email marketing within the business. So much of small retailer activity is generated through repeat business and upsell opportunities – putting out an email or a text message to your patrons can drive immediate dollars to your bottom line!
Here's a short video describing Thrive:

In reviewing the site, I'm sure the team has its hands full on POS integration – so perhaps the off-site monitoring will come down the road!