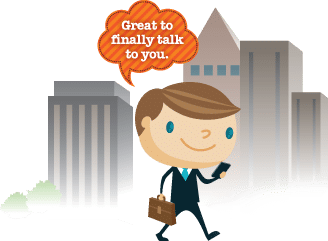 Many business to business (B2B) sales cycles are long and arduous. It's a balance of keeping top of mind with a prospect until the purchase decision can be made and not bugging them and driving them off. I've watched some folks nurture leads incredibly well, and I've put "Do Not Answer" in my phone book to avoid the sales people that don't.
Research says identifying a prospect costs $443 while visiting one runs $596. Why let them drift away? CEIR, Report SM37, 2009
Tickle & Woo has a totally different approach. Select from a number of personal interests and simply 'subscribe' to Tickle & Woo's service. They'll send a Tickle Box to your prospect each month with something cool in it that they'll enjoy. Printed on the package is your logo and contact information – providing an opportunity each month for that prospect to keep you top of mind.
Here's an overview of how it works!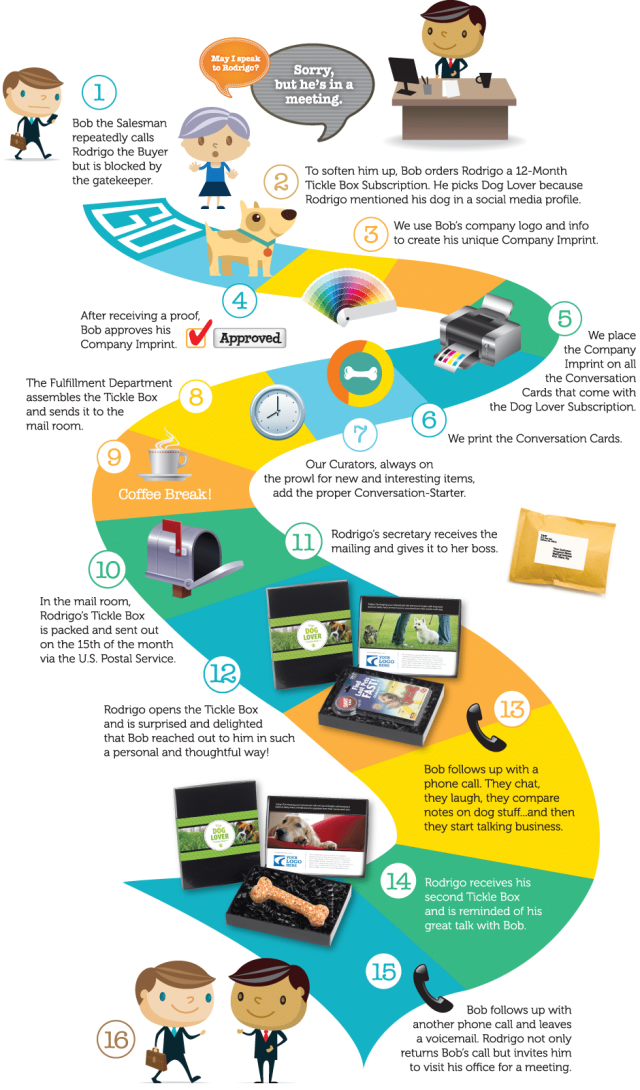 You can select a one-time mailing, a 6 month subscription, or a 12 month subscription – all under $100 per month per recipient. They also have custom