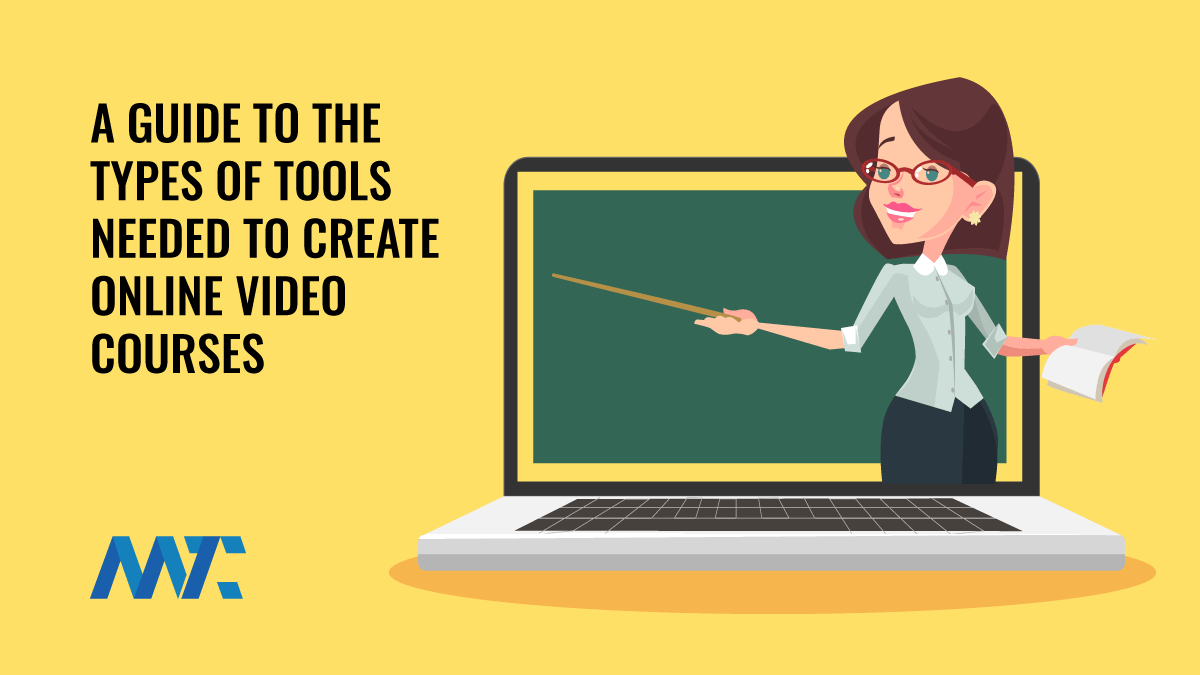 If you want to make an online tutorial or video course and need a handy list of all the best tools and strategies, then you will love this ultimate guide. Over the past several months, I have personally researched and tested many tools, hardware, and tips to create successful tutorials and video courses to sell on the internet. And now you can filter this list to quickly find what you need most (there is something for all budgets) and immediately rush to produce your next course.
Take a look, start with the one that inspires the most, and read through it because I've prepared something really special for you, and I want to make sure you don't miss it for any reason.
Online Video Course Recorder
The first type of video you will want to create for your course or tutorial is to show what you see on your computer screen (slides, programs or websites) and comment on it with audio. Technically that's what requires minimal investment, but the risk is that if you do like most people I see on YouTube, you end up creating deadly boring videos that no one will ever watch.
This is why it is important:
Take care of the realization of the slides
Work a lot on the use of your voice
Insert animations and special effects
Make ruthless cuts of breaks and unnecessary parts
RecordCast Screen Recorder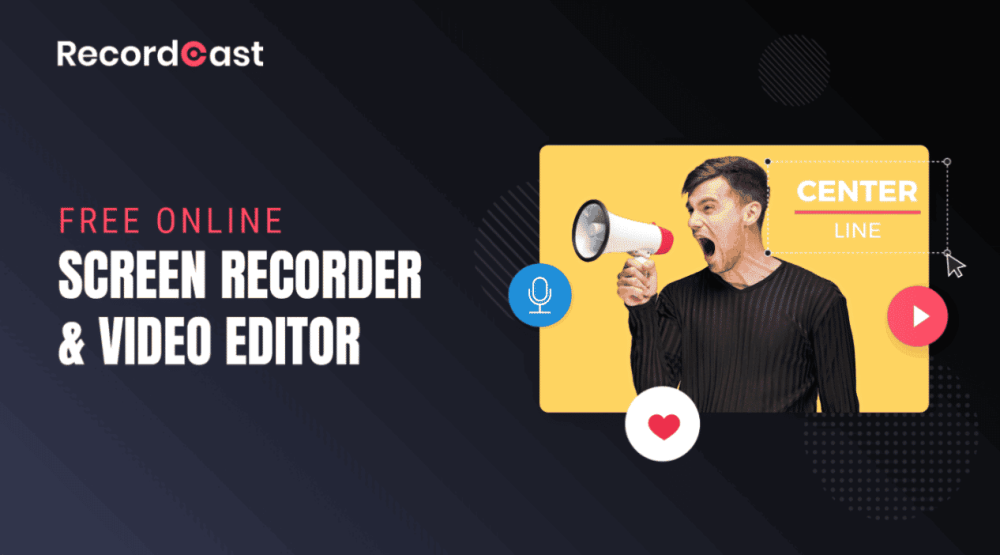 By far the easiest and most complete software to use for beginners. RecordCast Screen Recorder is intuitive, feature-rich, and 100% free. Whatever you use a PC or Mac, you can control it on your computer well since it is web-based. Although it's free, it is watermark-free, ad-free, and high-definition recordings. It cannot be missing in your toolbox. In addition, it offers a built-in video editor with a rich library of elements, text, animations, overlays, transitions, and many flexible editing features like split, zoom in/out, cut, etc. RecordCast is really a great fit for those who want to create video courses or simple tutorials.
Sign Up For RecordCast For Free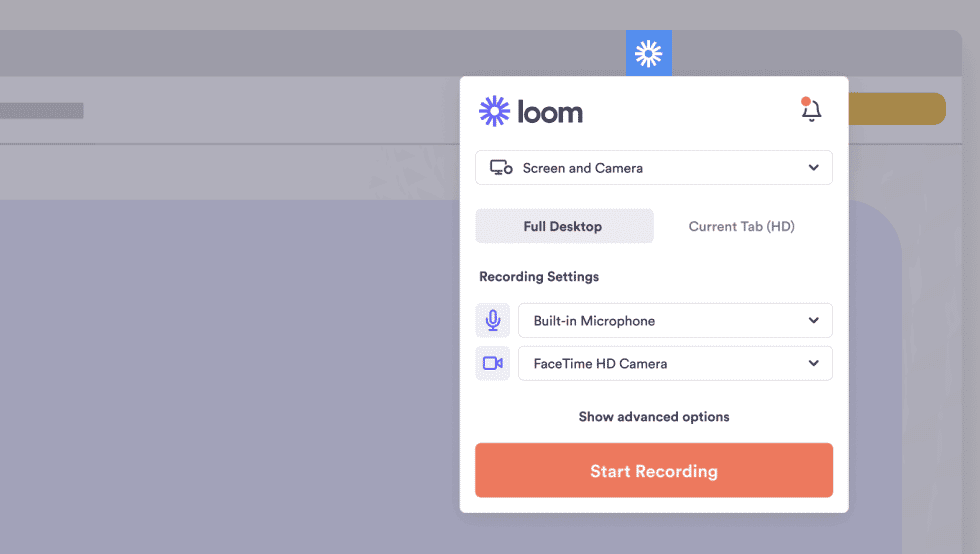 Loom is ideal if you want to create quick videos, especially by commenting on websites or software. It allows you to record yourself as you speak, give directions, and show you an elegant circle that you can place wherever you see fit. Also very useful for sharing video comments quickly with your colleagues or clients. A basic account is free and they also have business and enterprise offerings.
Screenflow
If you use an Apple device, Sreenflow is the solution you need: recording great tutorials and doing semi-professional video editing. Despite these advanced features, it is extremely simple and intuitive to use, and it has good audio and video filters, and the sound effects are great. One-time licenses start at $129.
Download a Trial of Screenflow
Microphones For Quality Audio
Lavalier Microphone
The BOYA BY-M1 is an omnidirectional clip microphone, ideal for video use, designed for smartphones, reflex cameras, video cameras, audio recorders, PCs, etc. The flap has an omnidirectional polar microphone for 360-degree coverage. It has a 6-meter long cable (with a 3.5 mm jack in gold) to be easily connected to video cameras, or smartphones placed not close to the speaker. Cost: $14.95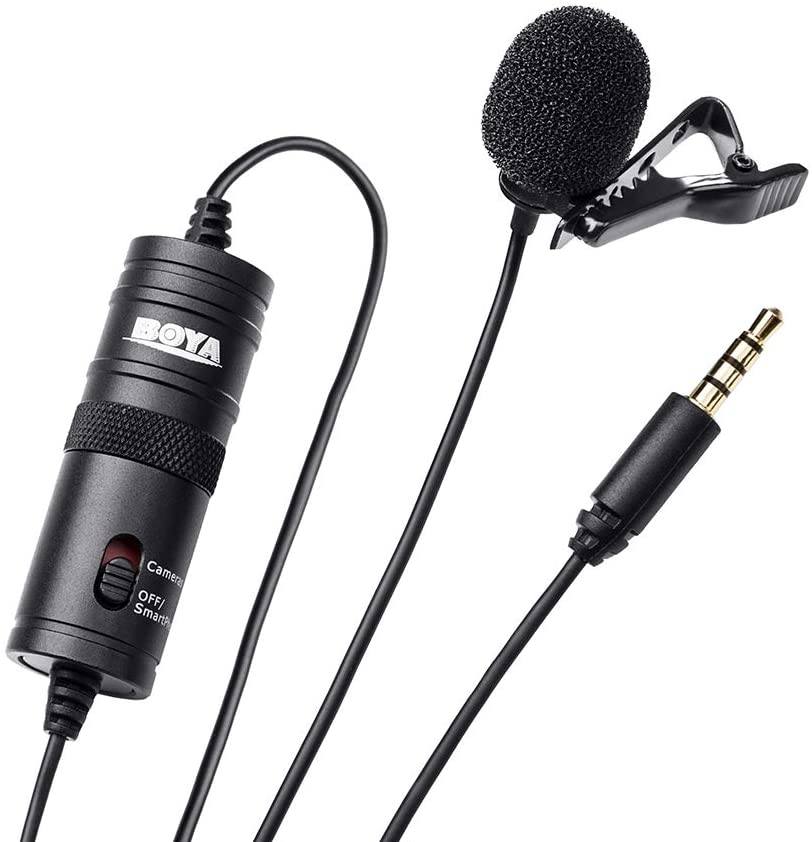 Sennheiser PC 8 USB
The Sennheiser PC 8 USB is suggested in case you move around a lot and need to record (especially screencast) in environments with decent background noise. It is very light and provides good audio for both recordings and music; the microphone, being close to the mouth, is sensitive and clear in the reproduction of the voice with ambient noise suppression. Equipped with microphone mute and volume control on the cable, it is also very practical in smart working conditions. Obviously, it can only be used to connect to a PC / Mac and not to smartphones or external cameras. Cost: $25.02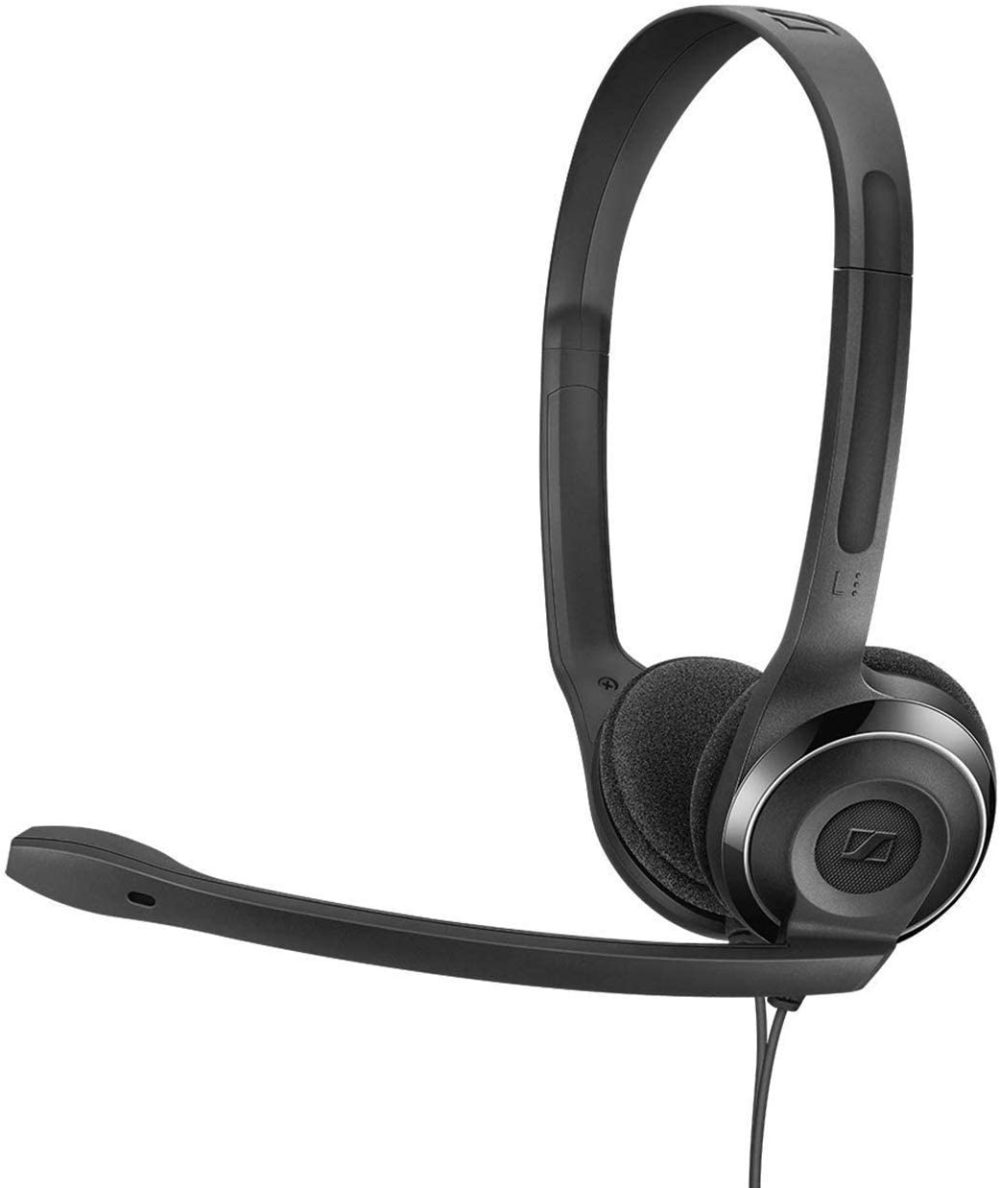 Rode VideoMic Rycote
The Rode VideoMic Rycote is a gun barrel microphone that allows it to receive audio in a directional way without capturing side noises. It is, therefore, the obligatory choice in OUTDOOR shots where the subject moves a lot, frequently changes (for example, when you have 2/3 speakers) or the use of a lavalier microphone is not recommended for aesthetic reasons. It can be easily mounted on SLR cameras and, with smartphone adapters, you can also connect it to phones or tablets for low-budget recording. Cost: $149.00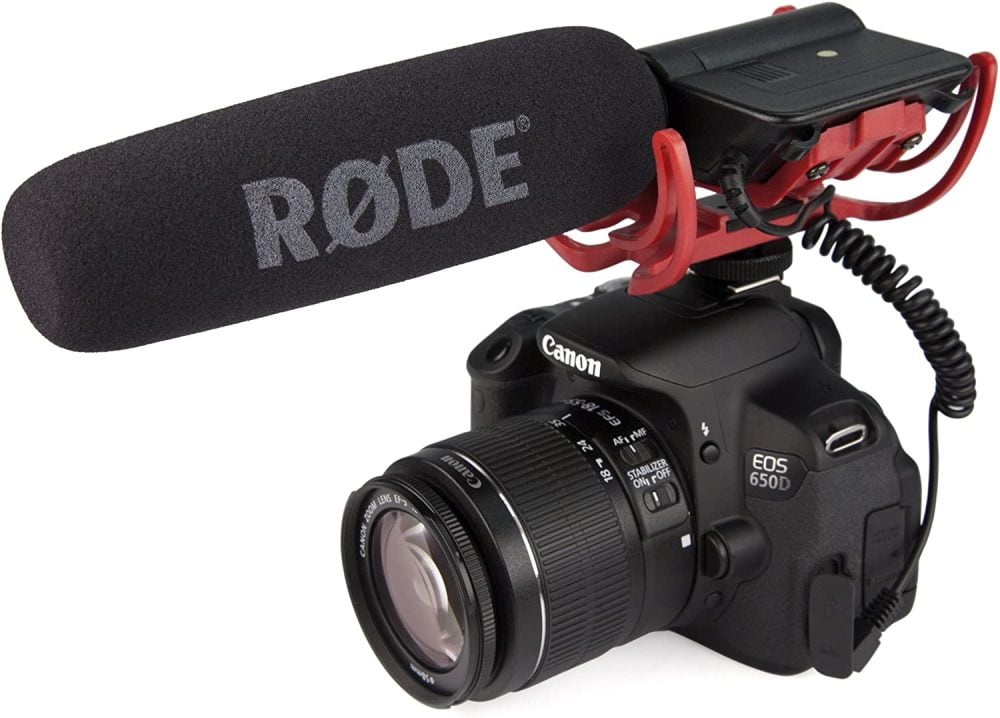 Free Video Editing Software
OpenShot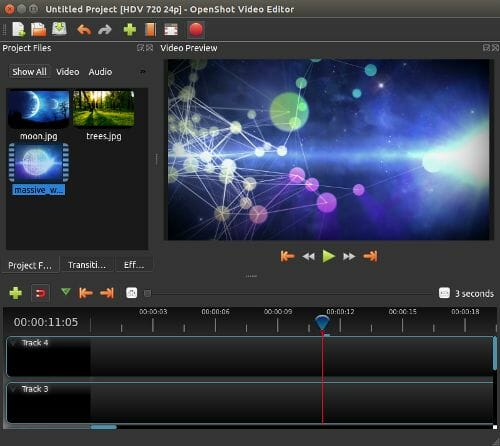 OpenShot is a free video editor compatible with Linux, Mac, and Windows. It's quick to learn and surprisingly powerful. It provides you with both the basic functions for making cuts and adjustments to your video, as well as unlimited tracks, special effects, transitions, slow-motion and 3D animations. Recommended if you are starting from scratch and looking for something low-cost and quick to learn.
FlexClip Video Editor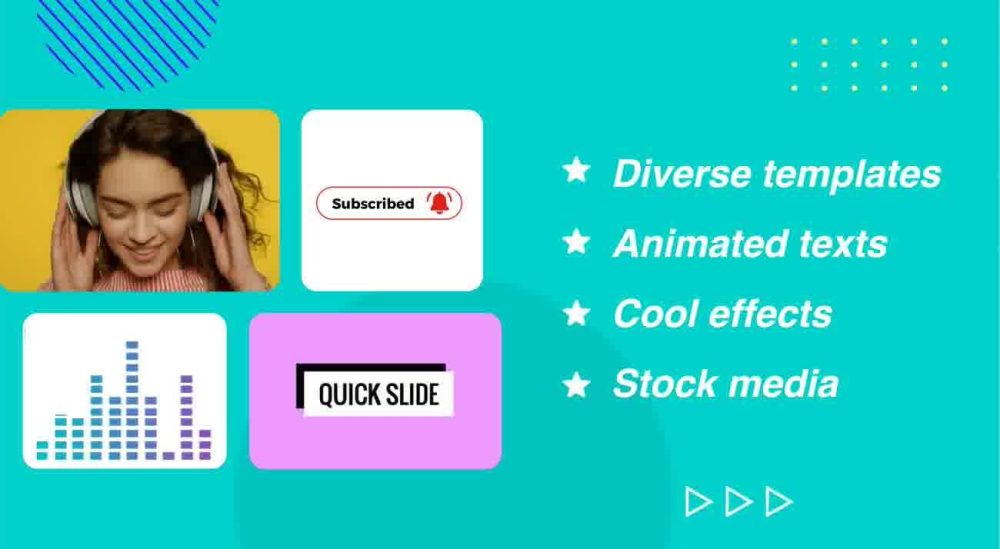 It is totally online and browser-based software. FlexClip Video Editor comes with all the features you need to create great videos, with no experience required. Edit clips of all sizes directly in the browser without the hassle of inconvenient uploads. Running out of ideas? Browse the gallery of fully customizable video templates made by professionals tailored to your industry. They've thought of everyone: from videos for your YouTube channel to education or training videos. Great if you want to do quick tests.
Cost: freemium (free exports only in 480p, then from 8.99$ / month); You may go to AppSumo to get its lifetime version this time.
ShotCut
Shotcut is free software, executable on Linux, macOS, and Windows, free and open-source, which allows you to create videos, manage and exporting them in many formats. The interface is flexible and intuitive. The commands are well arranged, with many filters and transitions applicable. Versatile, it has a good learning curve and is easy to use. Frequent updates, introducing new features and functionalities, continuously improve its performance.
It offers a complete feature set like commercial software. It supports many formats with resolutions up to 4K. It provides advanced controls for video and audio, effects, timeline with multitrack editing, and custom export with several predefined profiles.
Where To Publish Your Online Course Videos
When you have finally created your videos, it is time to make them available to your audience and "hook" them to the portals (which we will discuss in the next section) through which you deliver your video course. Then let's see where we can publish our online courses.
YouTube – It needs no introduction because it is the leading platform in the video world. It has a simple interface, gives you good movie stats, and best of all, it's 100% free. It is, therefore, an ideal solution only if you have no budget to invest or want to quickly publish a video. The downside is that YouTube will put advertisements in your videos, and that certainly doesn't help create a professional image (and can even drive traffic to your competitors). In short: only use it if you have no other options or if you want to curate a YouTube channel to use to grow your audience organically. Cost is free.
Vimeo – It is the # 1 alternative to YouTube as, for a small investment, it gives the possibility to customize many settings (especially privacy), change the settings of some videos in a group, and above all, it does not show any advertising. It is very easy to configure and manage. It is an ideal solution if your course delivery platform does not provide you with unlimited free hosting, also because (like YouTube) it optimizes the quality according to the bandwidth and the device you are using. Cost: free (strategic plans starting from $7 / month recommended)
Start Making Your Course Now!
If you enjoyed this in-depth guide to all the main tools to create a successful online course (and that really helps your audience), spread it out. Do not wait any longer. Try creating your online video courses today.
Disclosure: Martech Zone is using affiliate links throughout this article.