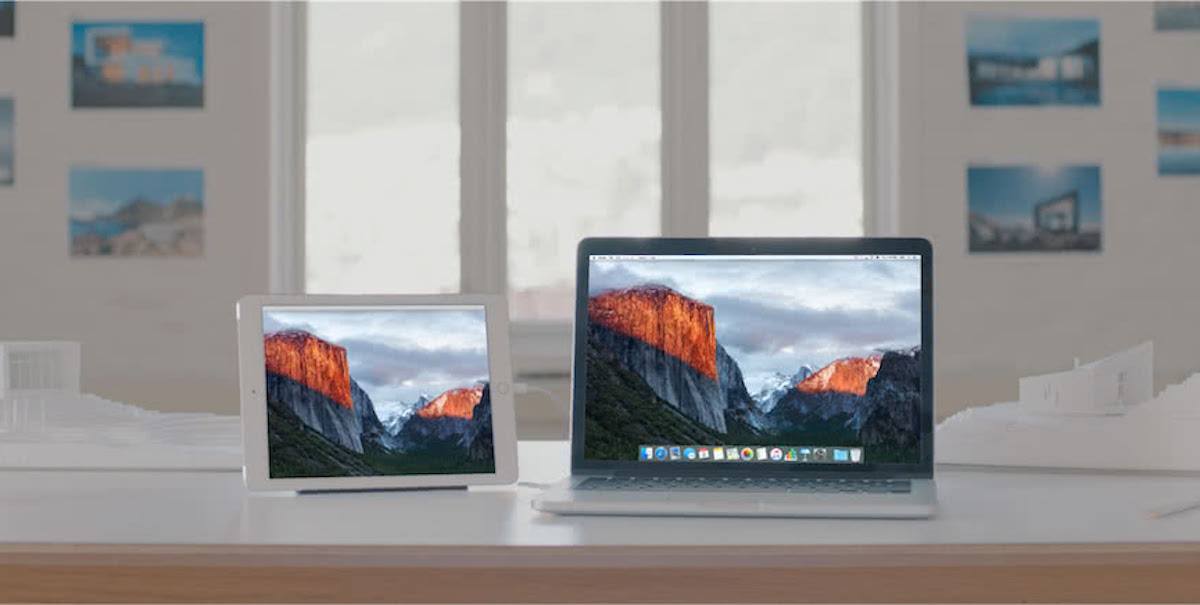 Every once in a while, you discover some amazing application that you wonder how you ever did without. I've been working onsite a ton with clients and in coworking facilities around the country, but I found it difficult to be productive with just one screen. I was spoiled by having multiple screens at my office, and I wanted something for the road.
A Utah study found that workers showed a 44% boost in productivity for text tasks and a 29% rise for spreadsheet tasks when moving from a single screen to a dual–monitor setup.

Dell
I discovered an app for iPad, Duet, which was engineered and built by some Apple Engineers, and it's been superb. Latency is incredible, I can still utilize the touch screen, and I can even enable touch bar capability on the iPad screen.
Here's a shot of my remote desk at one of my clients. I'm plugged into a DisplayLink Plugable for the desk monitor and network, then have my iPad Pro plugged in via USB to the DisplayLink. The DisplayLink isn't a required piece of hardware… it's just what they have at this specific client.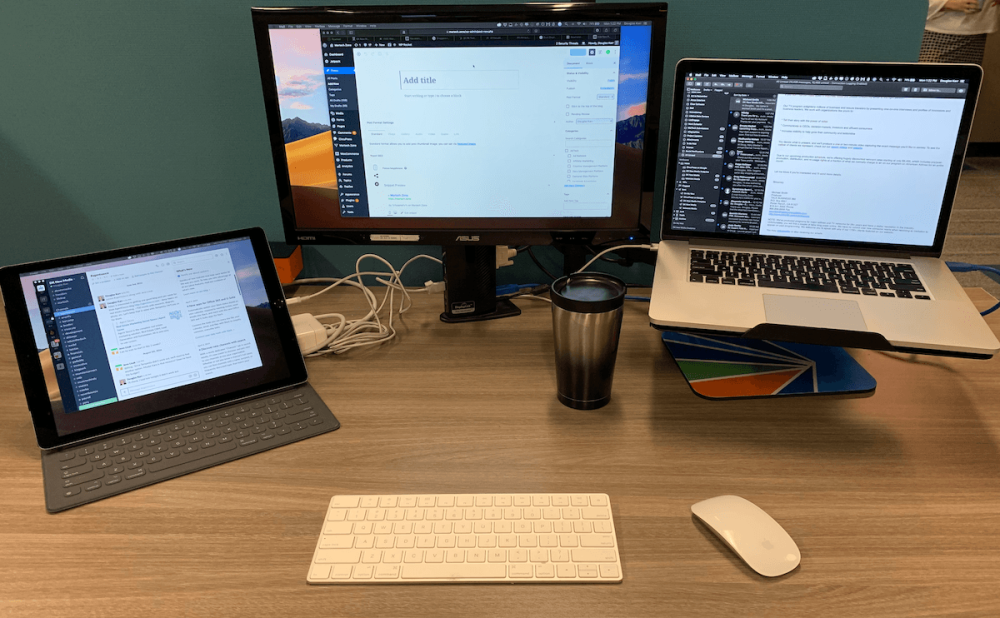 I can align the displays using OSX's display settings and I can drag and drop across any screen.
When I leave, I just bring my laptop and iPad anywhere and plugin wherever I am. The Duet app needs to be running on both devices, but setup was a breeze and as soon as I plugged in via USB the monitor was alive. I can even still use the other iPad applications if I'd like.
Duet has made their software available for PC as well!