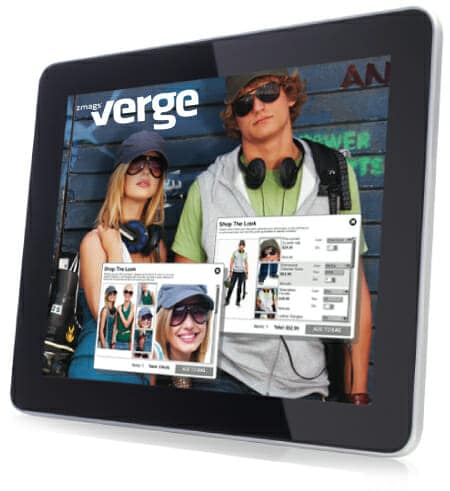 Our Ecommerce sponsor, Zmags, has released a new digital publishing viewer. Verge™ allows companies to convert their PDFs (and other content) into a viewer where they can overlay data, images, video, and even their ecommerce platform. The viewer can be deployed on desktop, mobile and tablet through a simple management platform.
This is quite an advancement in digital publishing, allowing companies to build interactive and engaging experiences where they can sell directly. In the past, a company could distribute its magazine or brochure but had to rely on the reader coming back to the online store to make the purchase. This new interface allows the company to add hotspots for purchase information and even allows them to package several products together.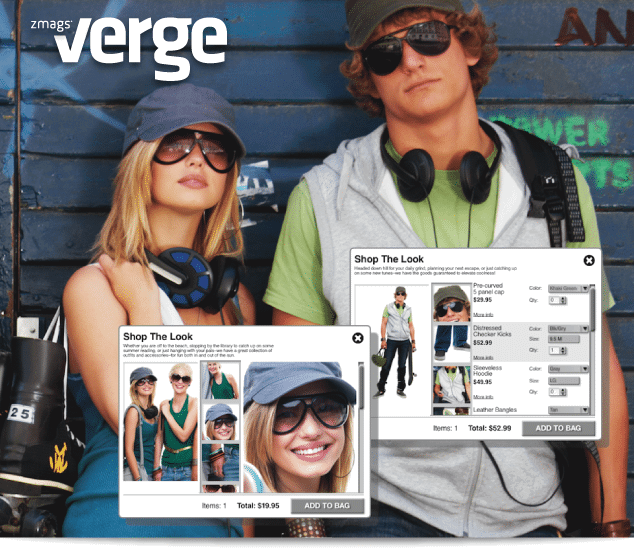 From the Zmags Verge product page
Content-rich pages and dynamic imagery can be intuitively explored, shared and with a quick tap or click moved into a shopping cart, all without requiring page reloads or refreshes.
Optimizes the user experience across all platforms to take full advantage of iPad HTML5 functionality, as well as smartphones, pcs or laptops; can even be placed right into your Facebook brand page.
Zmags exclusive Shop the Look functionality increases revenue by letting shoppers view all the items in any product grouping, and browse and purchase items individually or collectively.
And here's the Verge product brochure – in the viewer. Be sure to click the top left button to view fullscreen!