I received a text message from Verizon today:
Free VZW Msg. Verizon Wireless is now offering a FREE V CAST Video software upgrade. To upgrade and dramatically improve your VCAST Video user experience, go to Get It Now –> Get PIX & FLIX–> Get New PIX –> Get New App –> Entertainment –> V CAST –> FREE Upgrade. To opt-out of future msgs, reply with 'X'.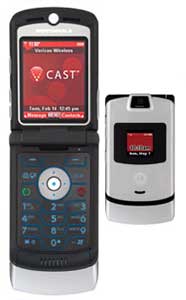 If anyone is counting, that's a 7 step process to upgrade the VCAST application.
The instructions sent were actually incorrect. I do not have a Get PIX & FLIX menu item in Get It Now. Verizon sent the wrong instructions to me even though my account accurately shows what phone I have.
Not only that – to follow the instructions, I would have to write them down or memorize them because I can't navigate to the download without navigating away from the message. Replying with an 'X' was so much easier. Anyone think there's an opportunity here for Verizon to improve their platform?