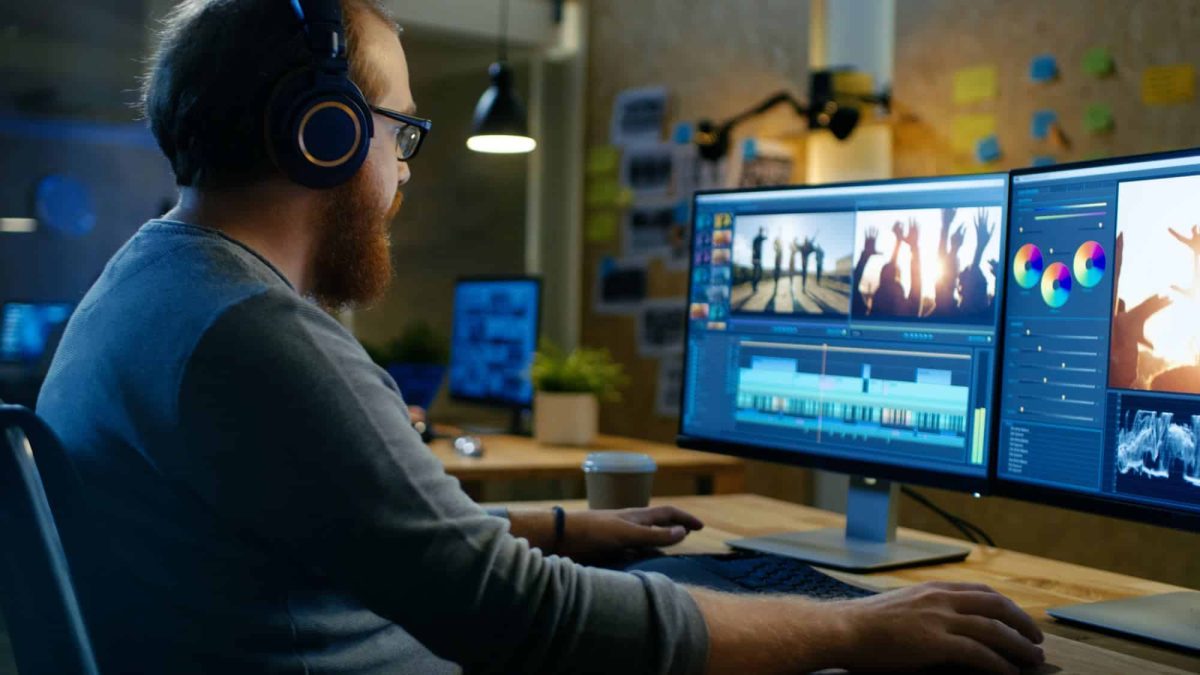 This last week, I was working on remixing a customer testimonial for a client. The videographer they worked with was fantastic, providing all of the raw video and audio to them in the event they wanted to assemble videos in the future. They shared the raw MXF files with me so that I could download them and I instantly realized I was over my head.
My thought was that I was just going to pop the raw videos in iMovie, assemble the conversation, throw an intro, outro, and audio track on them, and be done. However, the professional videographer caught multiple angles from different cameras… and only one view had the premium audio. This is normal if you're a pro, but was way over my head.
With iMovie or Windows Movie Maker, I only have one video timeline. So, I would have had to edit each camera angle perfectly, then try to match up the video to the audio track – an impossible task. And without the additional camera angles, the video wasn't going to be as impactful. Time to call a pro!
My videographer has a studio near my home office, so I drove down and chatted with him to see what could be done. He quickly educated me on the limitations of video editing software and showed me how he could easily add multiple video tracks or a separate audio track to his editor and synchronize them with a click of the button.

AJ shared some of AJ's favorite video editing packages that offer clip synchronization:
Audio synchronization can take any track with audio and match the audio waves perfectly, even if the audio quality doesn't match. In this case, I had one video track with perfect audio, and one with whatever the camera picked up. The software identified both and matched the video tracks perfectly. So, AJ was able to flip camera angles while maintaining the good audio track.
Within minutes, AJ had the video ready that I had tried to work hours on. This really made me rethink using iMovie for my video editing. With my Adobe Creative Cloud license, I can download and learn Premiere Pro… so I think it's time I upgraded!
So whether it's multiple video clips with one that has the perfect audio, or it's multiple video clips and and an additional audio clip from your recorder… these packages will perfectly synchronize both audio and video clips so that you don't have to!
And, with multiple video timelines, you can align and select that views that you want to make the video more professional and impactful.
Note: I am using my affiliate link for the Adobe Creative Cloud.