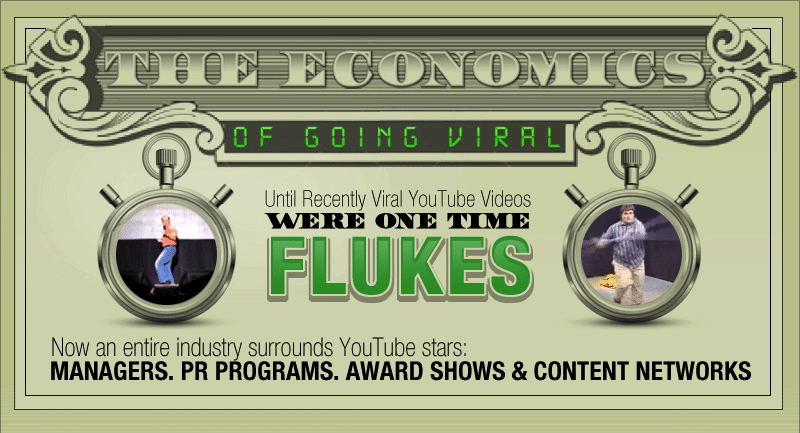 I'm not a fan of companies risking it all on trying to go viral… most can't get the formula down and risk too much. That doesn't mean you can't capitalize on the huge growth in viral videos, though. One HUGE statistic on this infographic from Masters in Marketing, The Economics of Going Viral, stands out… the advertising.
Purchase consideration/intent increases 14.3% by the third viewing of an advertisement on a top tier video hosting site.
That's a pretty fascinating statistic and one that's being taken advantage of by many marketers. YouTube offers 4 different types of TrueView advertising:
In-stream ads play like a TV-style ad before or during another video from a YouTube partner. Viewers see 5 seconds of your video and then can keep watching or skip it.
In-slate ads show before YouTube partner videos that are 10 minutes or longer. Viewers choose to watch one of three ads or see regular commercial breaks during their video instead.
In-search ads appear above or to the right of regular result on the search results page.
In-display ads appear alongside other YouTube videos, or on websites on the Google Display Network that match your target audience.
Best of all, with YouTube advertising you pay only when a viewer chooses to watch your video.