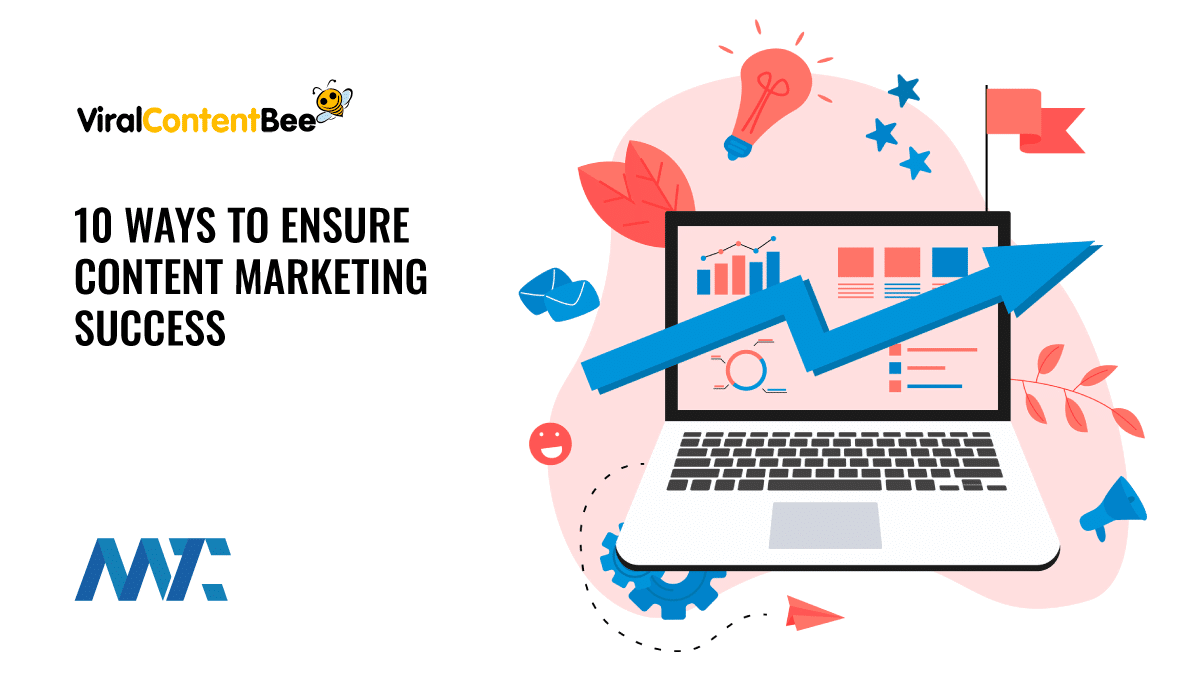 Ready to give your content marketing efforts a boost?
It takes some time and forethought to make your content work for you, but with a little planning, it's more than possible.
Here's a checklist for you to follow to take your already awesome content to the next level.
1. Be Purposeful
Before you even get started with your content marketing efforts, understand why you're in the social media realm at all. Are you there to educate? To reach specific verticals? To offer deals? To talk with partners or the media?
Understanding your overall purpose will help you direct your posts and build a meaningful audience. Your audience will come to you for specific information and topics. Keep your brand voice. Keep your focus. Keep your audience engaged.
2. Be Organized
Have a plan and follow it! Obviously, things can change over time, and you will add to and modify your plan accordingly. However, if you don't create an integrated marketing plan from the get-go, your content marketing success efforts will not achieve their full potential.
Set up a calendar that includes all of your marketing efforts, including events, webinars, blog posts, collateral, newsletters, press activities, social media, and more. The more complete your calendar is, the more likely you will be able to integrate your social media efforts to amply your overall marketing efforts.
You can use Google Calendar for that or even integrate a calendar within your Wordpress dashboard using a plugin like PublishPress: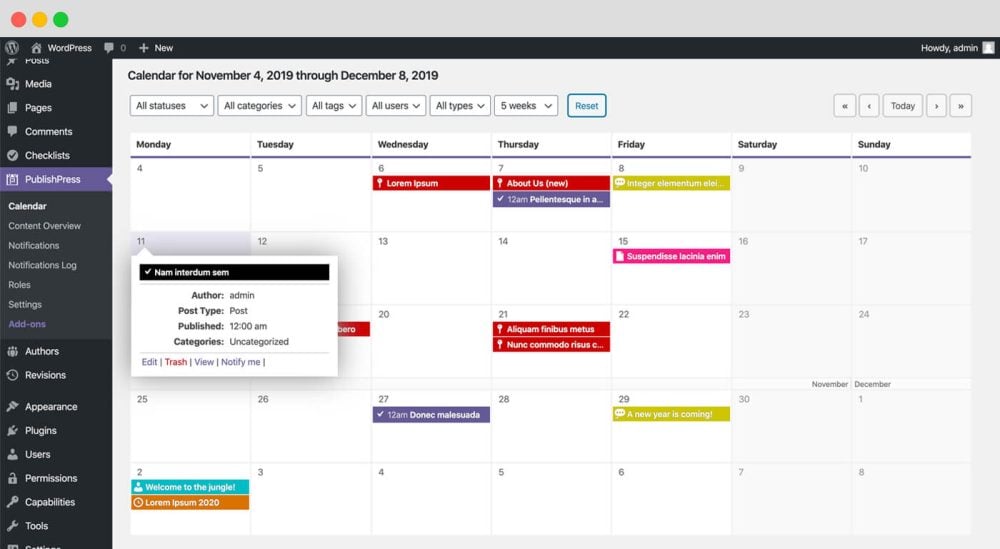 Once you have a plan in place, it will help you understand how you can use all your tools at hand to spread the content word. For example, an event can provide you with loads of material for developing and sharing content.
Moreover, having a comprehensive marketing plan will help you understand which channels you should use to communicate with your audience and how to allocate your efforts.
3. Be Audience Focused
Be specific about what content you share with which section of your audience. For example, you should think about such things like:
Have you developed specific personas?
Do you market to particular verticals?
Do you want to provide partner-specific information?
Is your target audience enterprise-focused or small-business focused?
Determine the content that will resonate the best with each audience slice and direct your efforts accordingly. The more accurately you optimize your content marketing choices, and you will improve your results. The more targeted you can make your sharing efforts, the better your chance of encouraging others to amplify your voice.
Generative AI makes it easier to optimize your content for specific personas. You can ask ChatGPT to create your personas and then check your page to ensure you are catering to those personas well: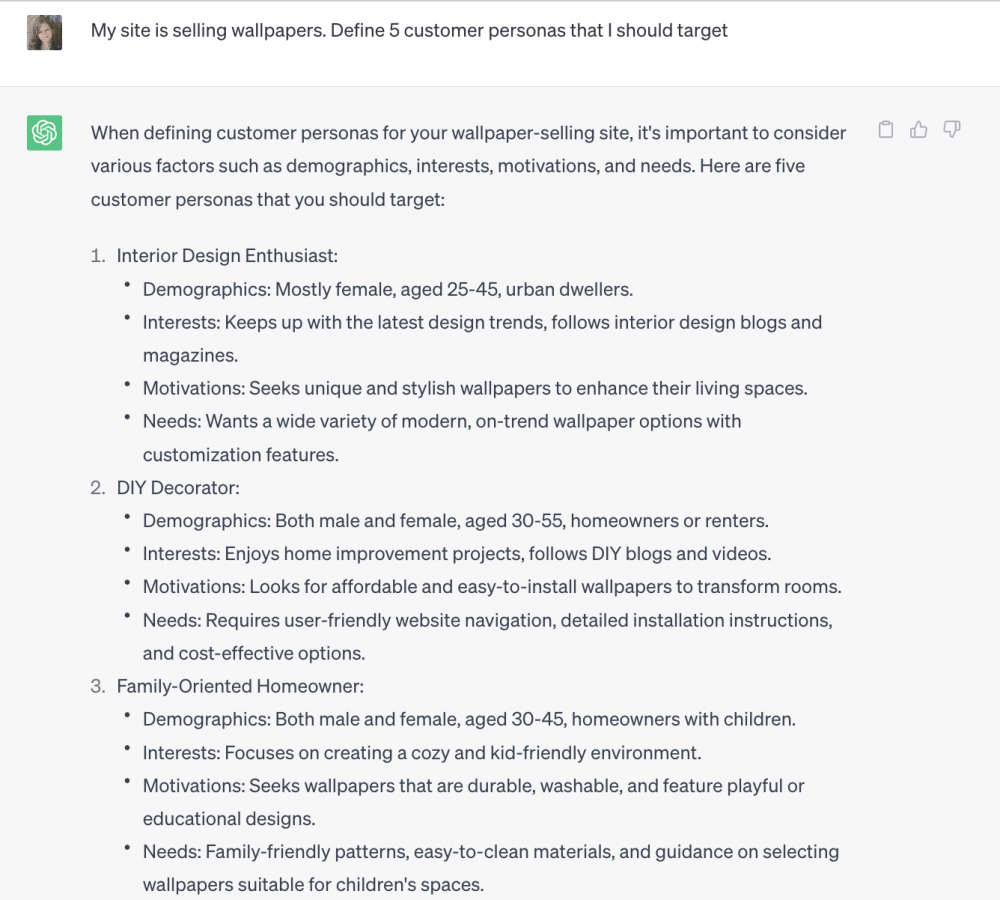 4. Be Relevant
In addition to knowing your audience's interests, be aware of the wider world around you. Holidays, trending events, hot issues, and questions from your customers – all of these can garner interest not only from your current audience but also from prospects.
Don't forget to check out the competition to stay ahead of what's going on. You may decide you want to differentiate yourself from the way they target their content marketing efforts. You may see things you want to replicate. Or you may find arguments that you have to counteract. Any way you slice it, it's worth knowing what the competition is up to.
5. Be Consistent
Find a schedule that works for you and your audience, and stick to it. If you usually show up at a particular Tweetchat, try to make it there every week. If you typically post on Facebook twice a day, try to keep that up.
People who follow you expect a certain amount of consistency, or they will lose trust in your ability to deliver.
6. Be Engaging
There are lots of ways to include customers in your content marketing efforts. Listen to what your audience members have to say and engage with them. If they have something to say, reply to them. If they have posted some of your content, acknowledge it and thank them for it.
Ready to proactively get your audience involved? Try conducting surveys and polls. Then broadcast to your audience what you learned. Not only will your audience members enjoy becoming part of your content process, but they will also be more likely to share your results.
7. Be Sharing
If you want people to share your content, you must be willing to do a little sharing yourself. This will also help bloggers and influencers discover your brand.
According to branding statistics, it takes 5 to 7 impressions for people to remember a brand. You need to be active and you need to be everywhere.

Namify
Share relevant content that your audience shares via social media. Give people credit and let them know that you like their content. Focus on influencers, customers, partners, important prospects, and other people with whom you want to have a meaningful relationship.
Starting a guest blogging program is a great way to give others a bit of publicity. You can easily start up a successful contribution program even if you don't have a big-name pull.
You can also guest post on other people's blogs and then share that on your social media channels with a little shout-out to the organization running the blog. Then, not only will they publicize your post, but they'll also be likely to interact with you with a thank you or further conversation. And who knows, you might get invited back to guest posts again!
8. Be Effortless
Be sure that any content you post, whether on your site, someone else's, or a social media site, is optimized for sharing.
Use a link shortener like bit.ly to share your links. Attribute links to their original authors. Use tools like click-to-tweet and social sharing buttons throughout your content.
The idea is to make it as easy as possible for people to share what you create. The more effortless the process is, the more likely it is that your audience will spread the word about your content.
9. Be Data-Driven
The only way to know if your efforts are successful is to track your activities and measure the results. The first step in that process is to understand what you want to measure.
Some KPIs you could measure include:
Comments
Click-throughs
Click and buy results
Followers of a certain type
Website traffic
Responses from certain targets
One of the nice things about working online is you can quickly and easily track results over time. Then you can use that information to modify your actions and grow traction.
A digital marketing dashboard can help you keep all your important data under a single roof allowing you to make more informed decisions. WebCEO is one such example allowing you to monitor any data you choose, from rankings to backlinks and social media engagements: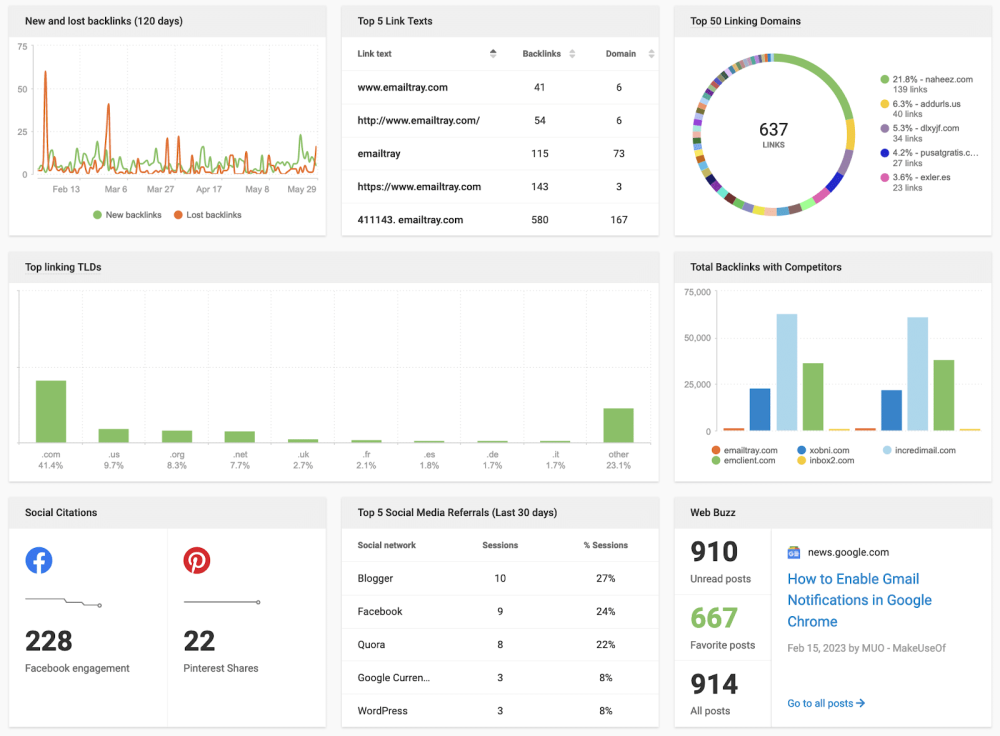 10. Be Repeatable
Now it's time to take all your data and work with it. Combine everything you've learned above and repeat what works, refine what didn't, and start all over again!