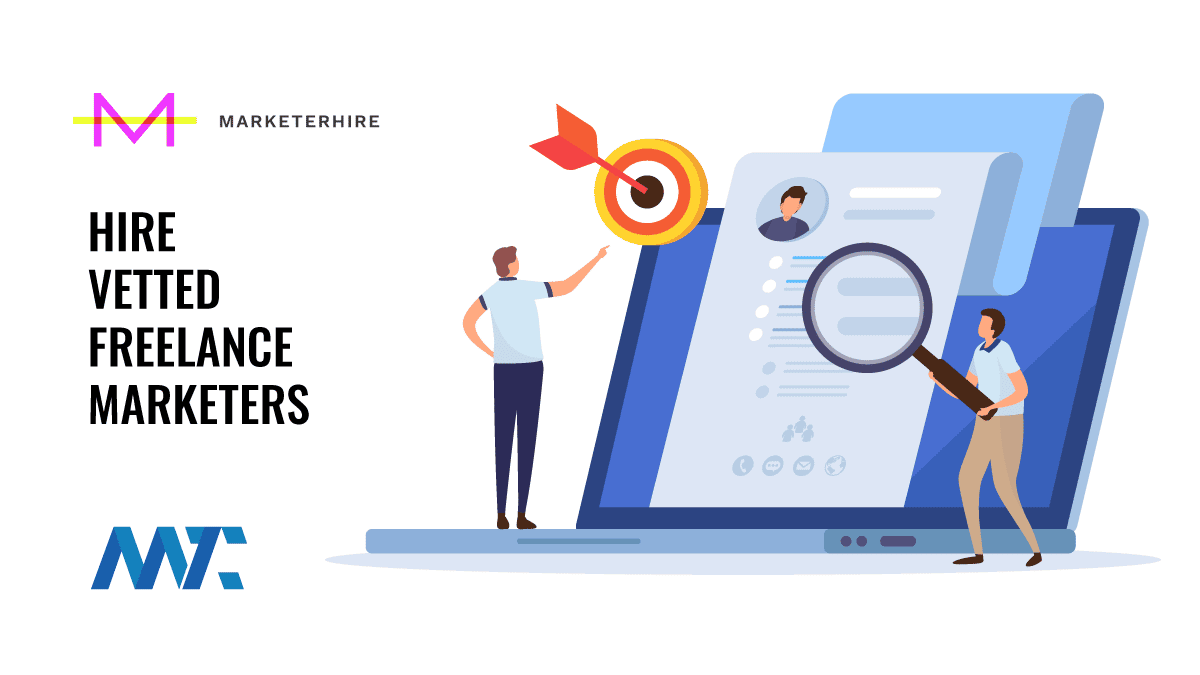 This year has been a challenge for many organizations. Despite it being anecdotal, three trends that I'm observing are:
Digital Transformation – the previous focus on external customer experience has shifted to internal automation and integration with large organizations as they reduce staff and expenses.
Remote Teams – because of the shift to working from home during the pandemic, companies have shifted their ideology on working from home and are more open to remote teamwork.
Freelance Contractors – large companies are augmenting their full-time staff with contract and offshore marketing professionals. From the "CMO for Hire" down to graphic designers… contractors are becoming an important part of every company.
Where to Find Marketing Freelancers
While there are a large number of online sites to find talent, there are few resources that assist in both vetting and managing the talent that you're contracting. As well, most of the services require extensive recruiting and contracting timelines and termination fees despite significant failure rates.

MarketerHire is a service for hiring pre-vetted talent so that your organization can add a proven marketer to your team in less than a week! They offer low hiring fees, no termination fees, and have a very low failure rate for hiring hourly, part-time, or full-time resources.
How MarketerHire Vets Marketers
MarketerHire has a rigorous freelancer screening process and are marketers themselves – so they look for proven experts with passion and drive. Hundreds of marketers apply each month, but MarketerHire only hires less than 5%. They:
Recruit Top Performers – they monitor Facebook groups, forums, and LinkedIn to identify and verify talent.
In-Depth Skill Review – they review professional experience, client feedback, and work samples as well as a skill-specific assessment.
Video Interview – to assess communication skills, critical thinking, and professionalism.
Test Projects – after acceptance, candidates are assigned a test project with a real-world scenario to demonstrate competence, thoroughness, professionalism, and integrity.
Continued Excellence – performance is reviewed with clients every 2 weeks to ensure quality service and communication.
The MarketerHire Process
You'll partner with a marketing manager through the entire process. They'll discuss your project with you, help determine what you need, and hand-match you to a marketer. After your hire starts, they'll check in to make sure our high standards are being met.
The process for MarketerHire is quick and seamless:
Describe your project – Tell MarketerHire about your project. Are you looking for a single channel expert or to build out a multi-channel team? MarketerHire will schedule a call with you to learn more about your project and get a better understanding of your exact needs.
Meet your perfect marketer – Once your marketing manager understands your project, they'll search their network of marketers to find a great match. Tell them that you like the recommended marketer and we'll schedule an intro call so you can meet them and review the project. If you're unsure about the freelancer, they'll set up more intros.
Kick-off your project – As soon as you approve your marketer, they'll be ready to kick off the project and integrate into your team. Your manager will check-in every two weeks. If for whatever reason you're not happy with your marketer, they'll match you with a new one.
No job postings, no interviews, no headaches… try MarketerHire today. Available roles include Amazon marketers, brand marketers, Chief Marketing Officers, content marketers, email marketers, growth marketers, SEO marketers, paid search marketers, social media marketers, and paid social media marketers.
Hire Marketers Apply as a Freelancer
Disclosure: I'm using my MarketerHire affiliate link in this article.