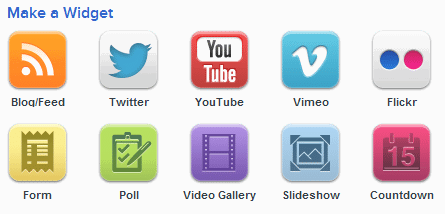 Widgets are underestimated applications that can drive engagement. Technically, widgets are small or micro applications that may be installed within a webpage. Most clocks, countdown timers, and other dynamic information on web pages are actually widgets. On our site, you'll find quite a few – top posts, Twitter, Podcast and Facebook article recommendations.
Widgets allow converting otherwise bland information to an interactive session, more likely to capture the web visitor's attention. For instance, a poll widget leads the visitor to a poll created on the website, the Facebook widget could lead to the social page of the brand. Widgets also help aggregate reports, powering it for analytic-based decision making.
The largest obstacle with widgets in the past was developing them. WidgetBox offers readymade widgets for a wide variety of purposes. It offers more than 46,000 widgets, with customizable options, downloadable straight into a web-page code. It also allows the marketer to create their own custom widgets with just a few clicks of the mouse, and to copy and paste the auto-generated code to the required space in the webpage code.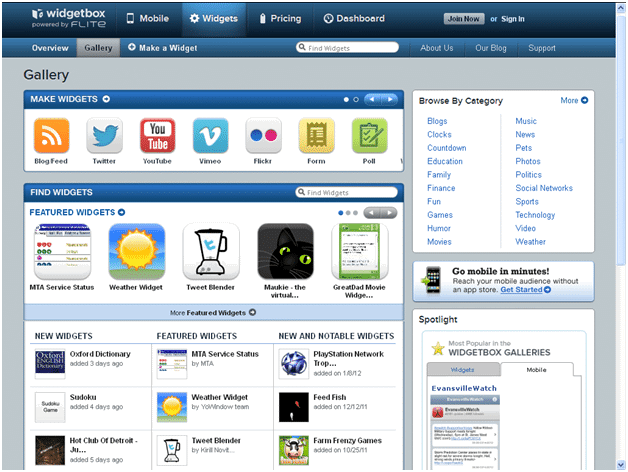 Watch an overview of WidgetBox:

Widgetbox also help you keep track of who used the widget and where. Since each widget is a capsule of a specific service, marketers can thereby find out which specific service attracts the most audience, the demographics of the demand, and other crucial analytics.