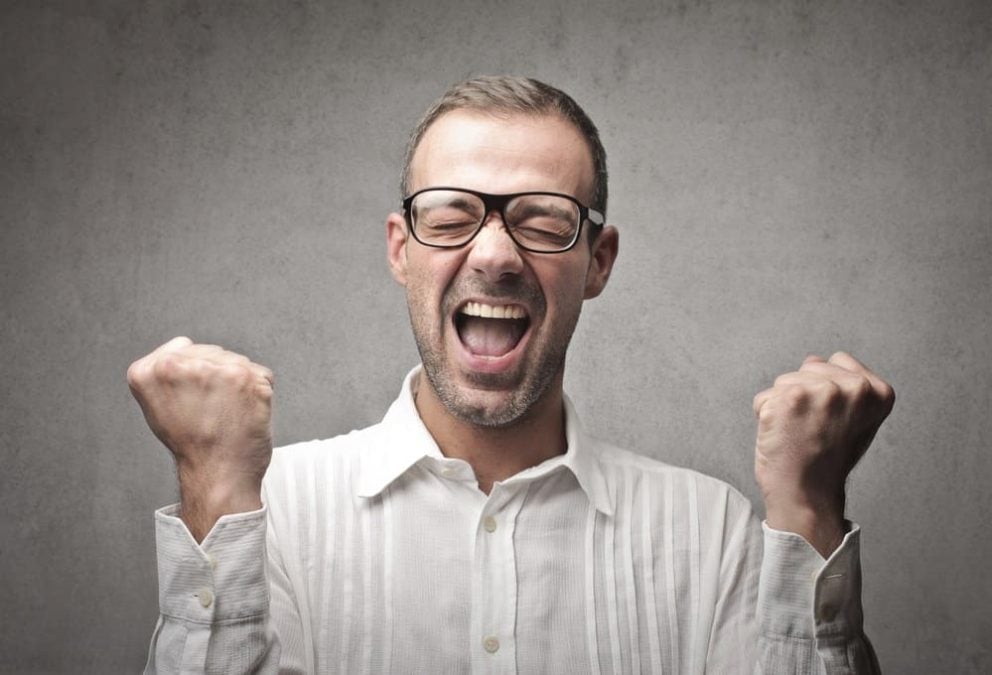 There's plenty of articles out there already on how terrible most content is. And there are millions of articles on how to write great content. However, I don't believe either type of article is especially helpful. I believe the root of poor content that doesn't perform is just one factor – poor research. Poorly researching the topic, the audience, the goals, the competition, etc. is resulting in terrible content that lacks the elements necessary to win.
Marketers want to spend more on content marketing, but they're still struggling with producing engaging content (60%) and measuring performance (57%). Sujan Patel
Not only are we struggling to produce and measure our content strategies, we're actually producing more content than can even be consumed. My good friend Mark Schaefer, calls this content shock.
I know that you are under a barrage of distractions from increasingly amazing content. For me to simply maintain the "mindshare" I have with you today on this blog, I am going to have to create significantly better content, which of course will take significantly more time. I will probably have to pay Facebook and others to give you a chance to even see it because of this content competition for attention. Mark Schaefer
The problem continues to plague marketers over the last few years, so I've been working with different education institutions on developing their curriculums for content marketing. Overall, I've developed our agile marketing journey, and the training within incorporates a process for our teams to develop content for our clients and our own properties.
It's not simple and requires effort, but here's a checklist to ensure your team is going to produce the best content possible:
Winning Content Checklist
Goals – What are you trying to achieve with your content? Is it being published to build awareness, engagement, authority, drive conversions, improve retention, upsell clients, or improve the overall customer experience? How are you going to measure whether or not it actually worked?
Audience – Who are you writing to and where are they? This not only dictates how you develop your content, it will also lead you to publish and promote your content on different platforms or in different mediums.
Market – How is your content going to make a mark in your industry? What does it need in order to drive attention and engagement?
Research – What statistics are out there that back up your content? The statistics are almost always readily available and simple to find. Using Google, for instance, we looked up content marketing statistics to find Sujan's quote above.
Competition – What content has your competition produced on the topic? How can you outperform their content? We often do a simple SWOT (Strengths, Weaknesses, Opportunities, Threats) of our client and the topic to incorporate differentiators and really drive their goals home. Using Semrush and BuzzSumo, we can analyze the best ranking and most shared content on that topic.
Assets – Featured images, diagrams, supporting screenshots, audio, video… what are all the other assets you can combine into your content to ensure it's winning content?
Writing – Our style of writing, grammar, spelling, defining the problem, validating our advice, developing a call-to-action… all of it is necessary to produce content that is worthy of our audience's attention.
Regardless of whether it's a tweet, an article, or a white paper, we continue to see success when we develop the pre-assembly line to developing our content. On many projects, we work with separate teams from all over the globe to bring together the assets necessary to produce great content. We have research teams for capturing statistics and influencers, interns for analysis, design teams for graphics, and a selection of writers who are hand-picked for their style and aptitude on the topics.
Content Optimization
And even after we publish the content, we're not done yet. We watch how it performs on search and social, adjust titles and meta descriptions for greater performance, enhance older content with graphics and videos, and sometimes even republish the articles as new articles when it makes sense. Every decision with respect to our content is made to ensure it's winning, not just published.