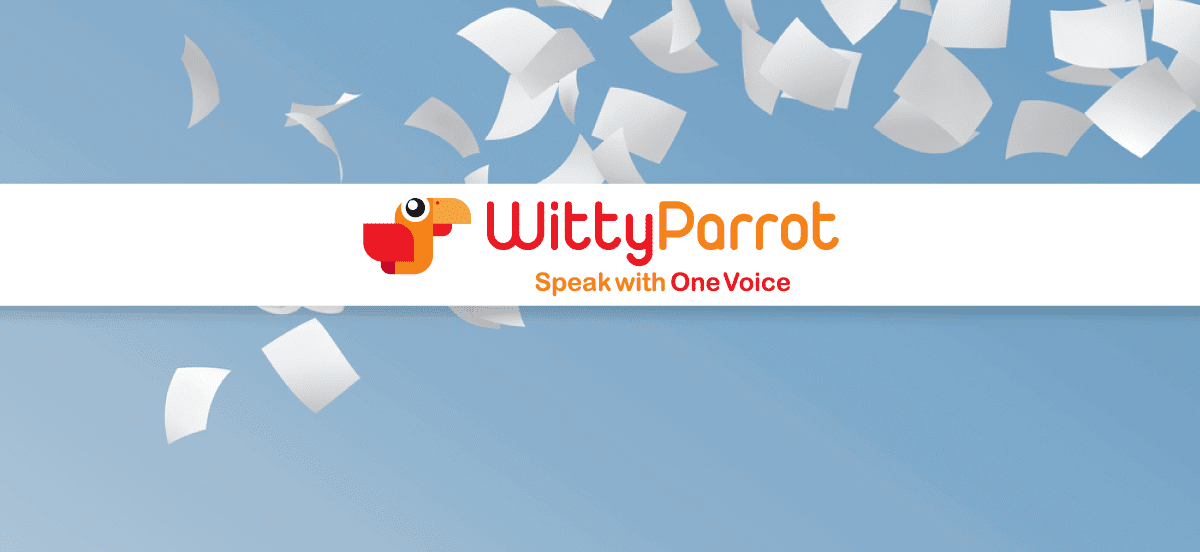 In a report from the McKinsey Global Institute, The social economy: Unlocking value and productivity through social technologies, researchers found that the average knowledge worker wasted 28 hours per month searching and recreating documents. Only 10% of documents at a company were in a useful format. And up to 80% of sales and marketing collateral was never even used.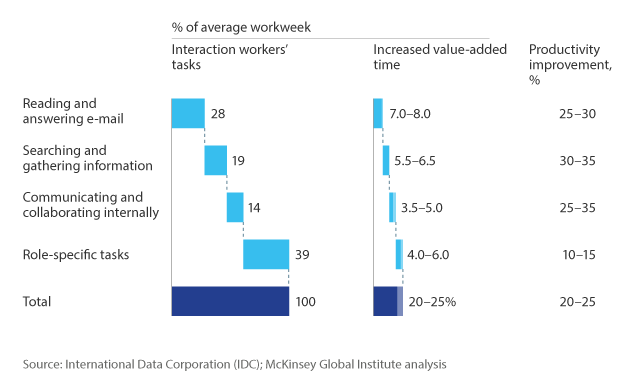 Marketers are challenged with ensuring brand messaging and consistency across the organization, as well as measuring its use and effectiveness. Sales and customer support are challenged with finding and disseminating the information to prospects and customers.
WittyParrot is meeting this challenge with a content management and productivity platform that amplifies the speed, consistency and control of an organization's communication.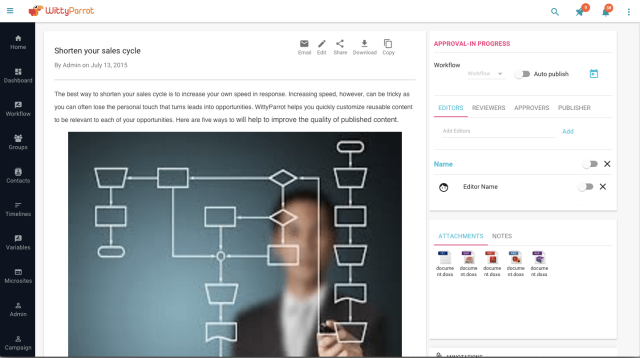 Through an intuitive interface, users are able to upload, share, and find content easily, insert it into the appropriate medium, and even measure the response rates on it.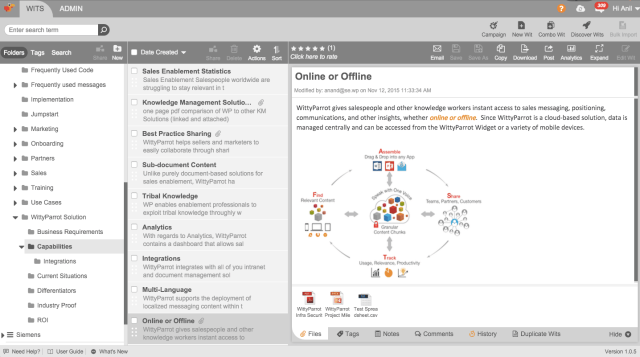 WittyParrot helps organizations become more productive through:
Discovering and capturing atomized information that is of value to information consumers.
Sharing the information in a consistent way across an enterprise and ensuring access control of that information and enabling users to create their own Wits ( Knowledge nuggets ).
Providing a consistent and responsive user experience on any device, that is always-on, so that people can work online or offline.
Enabling users to quickly find, drag and drop the right information into the document, presentation or email they are working on.
Tracking the effectiveness of that information to increase the usage of what is working through statistical analysis, rating, commenting and sharing.
WittyParrot has a widgetized interface that is easy to use for everyone in the organization. The user can identify and insert their nugget of information, an image, or other file resource directly from the widget:
This slideshow requires JavaScript.
WittyParrot also has productized integrations, here's one with Oracle:
This slideshow requires JavaScript.