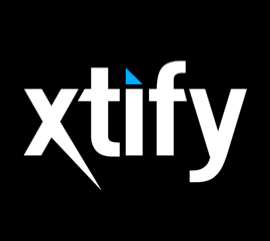 Recently purchased by IBM, Xtify is a native push notification platform for iOS, Android, Windows and the Mobile Web.
Xtify helps marketers deliver relevant and actionable push notifications and content to drive engagement and monetization, keeping your brand top-of-mind. Content can be dynamically sent based on customer segments, location, and behaviors. All features are available via marketer-friendly dashboard or API for system generated messaging.
Offerings from Xtify include:
Native and Web Notifications – integrate targeted notifications into all your websites as well as your native iOS, Android, BlackBerry, and Windows apps.
Event and Location Triggers – Use each customer's mobile behavior and physical location, and overlay customer segments to drive the meaningful actions you want.
Push, SMS and Passbook – Engage your mobile customers in the channel that's right for them. Drive brand engagement, app utilization and monetization with marketer-friendly tools.
Real-time Measurement – Get campaign, application and user-level analytics. Understand how your messages drive brand interaction and desired actions.
Enterprise engagmeents include unlimited campaigns and messaging, unlimited customer segments, unlimited Geo-Targeting and Real-time Geo-Triggering, implementation QA, training, campaign support and native (iOS, Android, BlackBerry, Windows) and Web (Mobile, Table, Desktop) Notifications, SMS and Passbook.