As video viewing continues to rise, there's an opportunity to reach a very specific audience using various targeting techniques. With Yashi, businesses can set up an exact latitude and longitude and customize a radius around it, serving ads only to people who reside within that particular area. Yashi's retargeting capability makes it easy to show your ads to people who have already visited your site.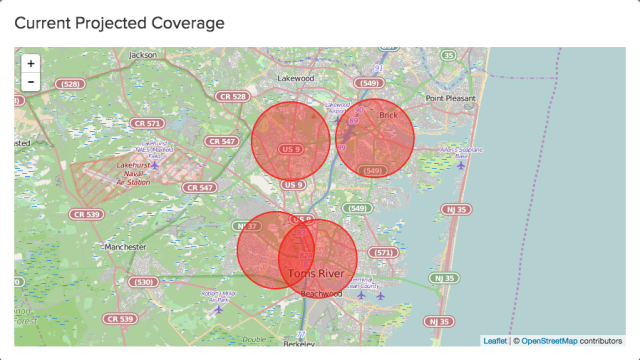 Yashi analyzes more than 65 billion impressions a month and allows advertisers to find exactly which of those impressions they want to purchase using a variety of customizable targeting methods. These techniques include using data about any given user's:
Interests
Purchase intent
Demographics
Contextual targeting
Weather targeting
Device targeting
Geographic Targeting
A national eyewear brand enlisted Yashi to serve its 15-second pre-roll video campaign, which encouraged viewers to visit one of the company's 100+ locations in Manhattan. Yashi exceeded the campaign goals, yielding a 80.57% View Through Rate (VTR) and 0.32% Click Through Rate (CTR).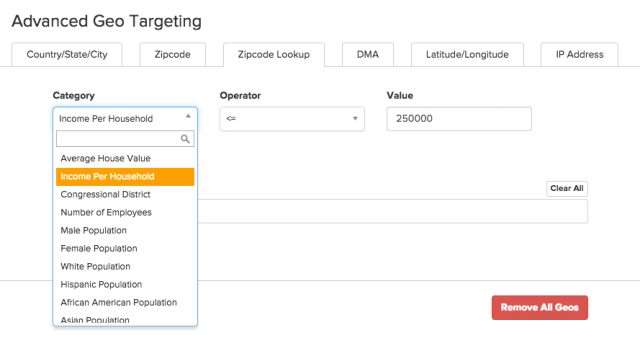 The most important targeting technique is geotargeting. Many products and services have geographic boundaries, but even nationwide companies can benefit from geolocated campaigns. Yashi enables the targeting of a small radius around a single store, an entire zip code, a DMA, State, region, or the entire country.
Yashi's reporting enables marketers to analyze campaign performance by area, and using the Zip Code Lookup feature could also be a good way to examine what demographics is responding best.