Late last year I stood in for a colleague to do a presentation on Google's Zero Moment of Truth. While there's a ton of effort and material put into documenting the strategy, for most modern marketers the material is fairly elementary. Basically, the decision-making moment when you decide to make a purchase is the Zero Moment of Truth – or simply ZMOT.
Here's the ZMOT Presentation I did:

Here's a more detailed video on the topic with the automative industry as an example:

While ZMOT may not be revolutionary, Google does list 8 readiness tips that I believe should be incorporated into any online marketing strategy:
Start with your Bottom Line – What is the goal of your business?
Get Ready to Measure – You must be able to measure the result in order to make improvements.
Begin with the Basics – How are people finding, engaging and buying from you online?
Keep your ZMOT Promises – When they find you, are you providing them with the information they were looking for?
Follow the 10/90 Rule – Invest 10% of your revenue into tools and services to grow your business.
Get Ahead of the Game – Don't just focus on where your competition is, focus on where it will be or take a wider view of how they're finding you.
Keep an Eye on Micro Conversions – It's not just about the purchase, watch social activity, subscriptions, downloads, registrations, etc. that lead to prospects becoming customers.
Start Failing Faster – Step back from the larger strategy and look for ways to accelerate on a smaller scale – stay agile.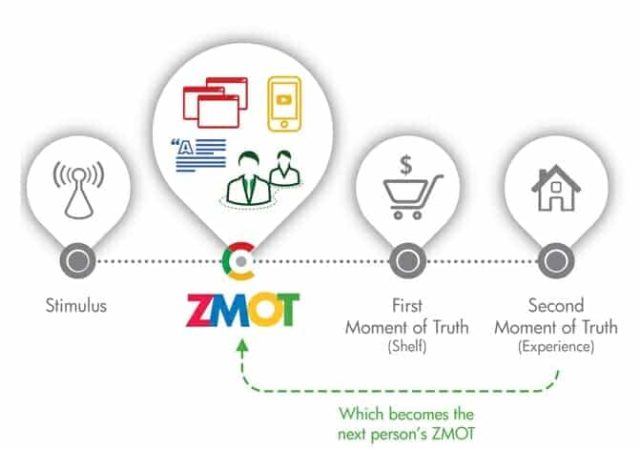 Download the full details in the ZMOT Readiness Worksheet and check out the Zero Moment of Truth site for additional information.