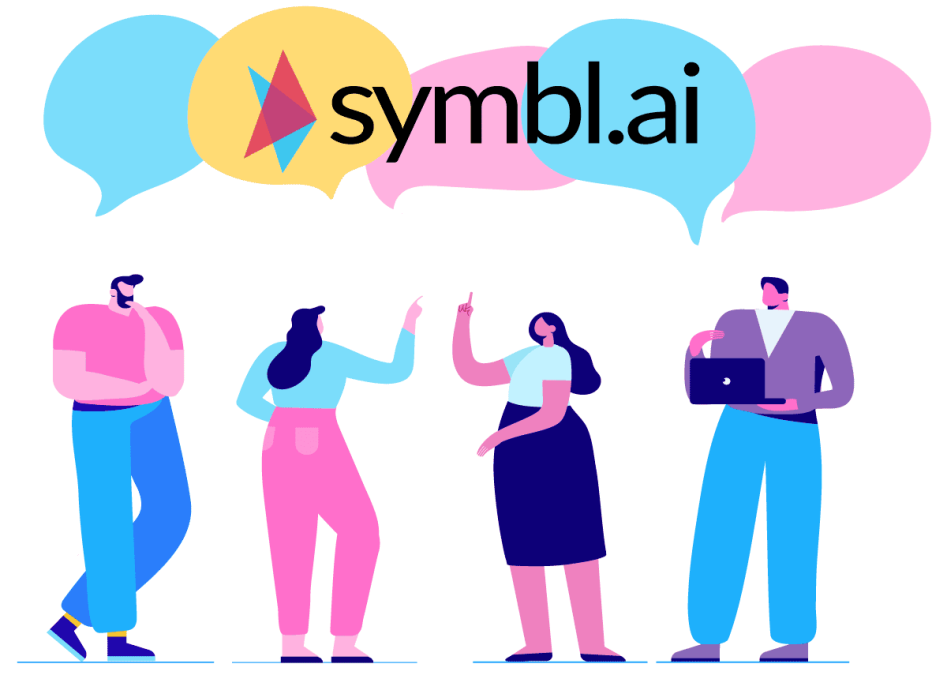 A business's most valuable assets are its conversations – both internal conversations amongst employees and external revenue generating conversations with customers. Symbl is a comprehensive suite of APIs that analyze natural human conversations. It provides developers the ability to amplify these interactions and build extraordinary customer experiences in any channel – be it voice, video or text.
Symbl is built on Contextual Conversation Intelligence (C2I) technology, enabling developers to rapidly integrate sophisticated artificial intelligence that goes beyond natural language processing (NLP) and text conversations. With Symbl, developers can automate contextual analysis of natural conversations without training/wake words and can provide real-time summary topics, action items, follow-ups, ideas, and questions.
Symbl's API gives us highly differentiated functionality to build an amazing meeting experience for our customers. We are excited to provide our users with automated meeting insights and action items in our Intermedia AnyMeeting® product and look forward to the different conversation experiences we will empower in the future.

Costin Tuculescu, VP of Collaboration at Intermedia, a leading unified communications and cloud business application provider
The platform has out of the box customizable UI widgets, a mobile SDK, a Twilio integration, and multiple voice API interfaces for telephony and websocket apps.
With the current crisis, conversational intelligence tools like Symbl can be extremely helpful, addressing the productivity challenges of remote work in an increasingly global economy. With an increase in remote workers, a programmable platform that can help developers add and deploy conversational analysis is not only necessary, it's vital.
Symbl Features Include:
Speech Analytics – Automated speech recognition, multiple speaker separation, sentence boundary detections, punctuations, emotions.
Actionable Text Analytics – Insights like Action items, follow-ups, ideas, questions, decisions along with summarized topics of the conversation.
Customizable UI Widgets – The first fully-programmable conversational intelligence platform with UI widgets to create embedded experience natively in applications.
Real-Time Dashboards – Top level view of the conversations across users and businesses using pre-built, real-time dashboards.
Work Tool Integrations – Extensible integrations using webhooks and out of the box integrations with calendar, email and more.
All conversations are information-rich, unstructured, and contextual. Put simply, they're complex. Until now, only narrowly scoped, manual, and often error-prone options have been available to developers and enterprises to effectively cut through this noise. Now, everything they need to move beyond these limitations is available.
Symbl Conversational Intelligence Example:
Here's an example of an output of a conversation between two attendees where summary topics are provided, a transcript, insights, and actual follow-ups with date and time.