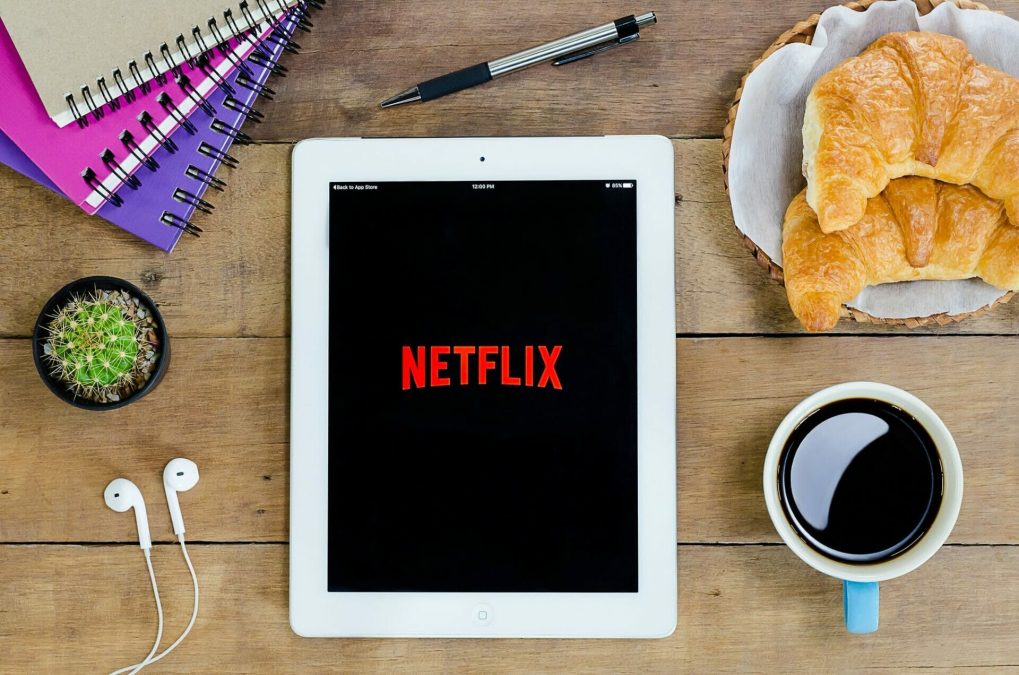 In many of the email best practice guides that I read, experts often discourage email marketers from developing emails with a single image. I've never been a fan of rules like this, I always think trying unique strategies are worth the test.
Just today, I received this fantastic email from Netflix. It had the subject line:
Suspicious activity █████ Marvel on Netflix █████
When you open the email, it's a single message that appears just to be a notice from Netflix… but just wait.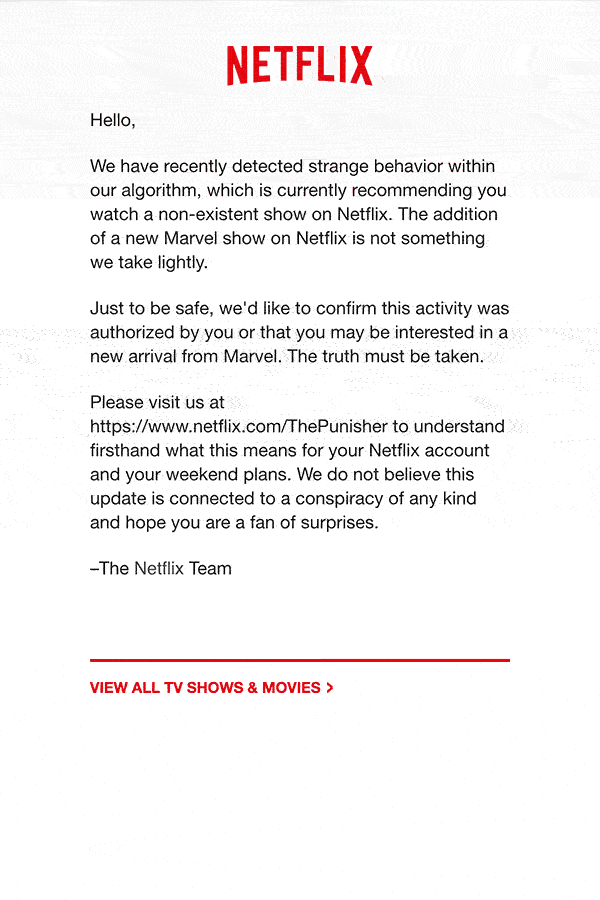 As soon as I saw the screen flicker, they had me. And yes… I clicked through and played the video to The Punisher. And yes, I have to watch it now. Who doesn't love Frank Castle?