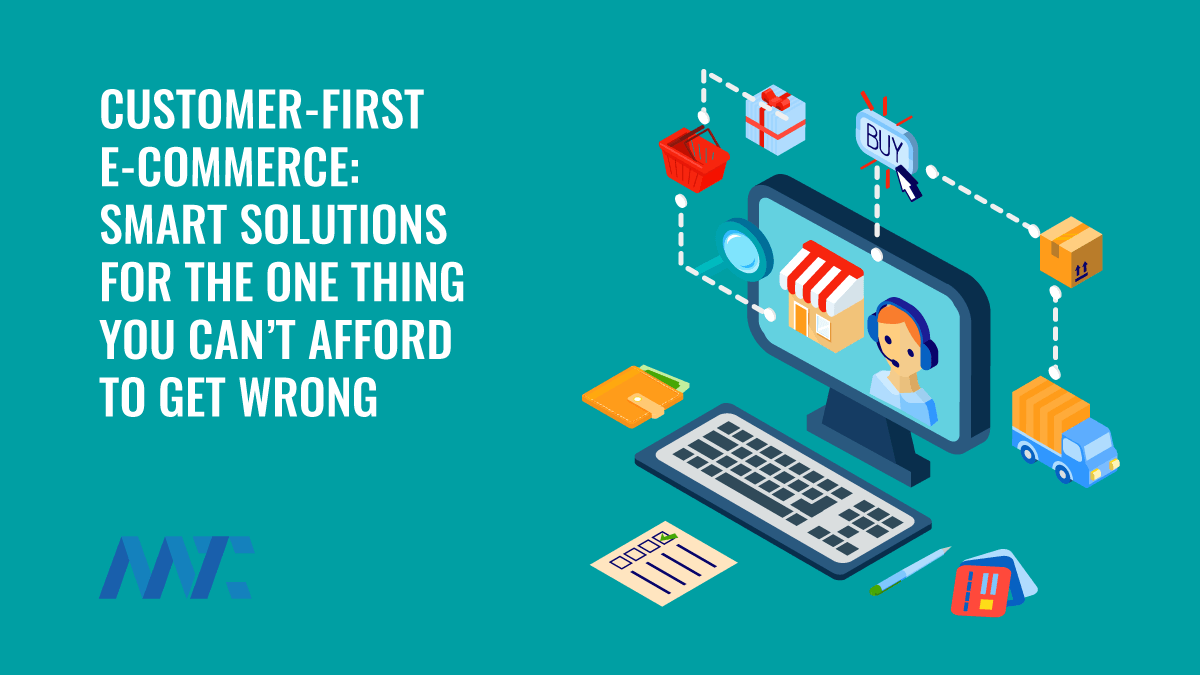 The pandemic-era pivot toward e-commerce has come with shifted consumer expectations. Once a value-add, online offerings have now become a primary client touchpoint for most retail brands. And as the main funnel of customer interactions, the importance of virtual customer support is at an all time high.
E-commerce customer service comes with new challenges and pressures. First, at-home customers are spending more time online before they make their purchase decisions.
81% of respondents researched their product online before making their purchase decision. That number represents a four-fold increase from the pre-pandemic average of only 20%. In addition, the study found that consumers now spend an average of 79 days gathering information online before they choose a product or company for their major purchase decisions. 

Source: GE Capital
In an increasingly connected and curious world, customer experience must be a company's first priority. Back in 2017, roughly 93% of consumers said online reviews influenced their retail decisions—with more time on our hands and more commerce taking place on our screens, that number has only increased. Retailers can no longer afford to fumble the online customer experience. Ensuring a positive, virtual interaction isn't a sales tactic, it's a survival strategy. And it's become all the more important in the COVID-age.
Below are a few of the digital service strategies that every virtual retailer needs.
Tech for Better Speed: Because Timing Is Everything
The ethos of the Internet is instancy. We might be used to line ups at major shopping centers, but no one wants to wait around for virtual support. This presents a unique obstacle for e-commerce retailers, who can't quite 'close the virtual doors' when the clock strikes 7 pm.
To eliminate virtual wait times and handle this new around-the-clock demand, retailers are overwhelmingly turning to chatbots for customer service solutions. Chatbots use artificial intelligence to engage actively with customers, whether through text, web-page messaging, or over the phone. The adoption rate of chatbots swelled throughout the pandemic, as retailers saw that automated client management was reducing their operating costs. Chatbots offer streamlined methods for collecting payment, processing orders or returns, and servicing prospective customers—all without missing a beat.
For this reason, Business Insider's latest report should come as no surprise. They've predicted that consumer retail spends through chatbots worldwide would reach $142 billion within the next three years. They also found that roughly 40% of Internet users actually prefer to interact with chatbots over other support systems like virtual agents. 
Tech for an Integrated Experience: A New Consumer Standard
E-commerce is unique in that it can take place from anywhere. Brands can't always trust that consumers are sitting at home in front of full-sized monitors with their website up in perfect display. Often, consumers are interacting with a brand's website on their mobile phone in the middle of day-to-day activities. But data gathered by Statista indicate that only 12% of consumers consider their mobile commerce experience convenient.
The virtual movement is putting new pressure on retailers to improve their customer experience across all consumer touchpoints, and when it comes to mobile, there's clearly work to be done. But retailers who have continued to invest in their CRM (customer relationship management) solutions have found themselves in a better position to manage this COVID-era demand. Integrated CRM platforms allow retailers to manage their customer experience across all channels, merging their in-store data with their online sales, their chatbot interactions, their social media engagement, and their email campaign results.
Not only does this help provide a dependable customer experience, in which their data is kept safe and constant across multiple touchpoints, but it also has the added benefit of funneling all important data into one commonplace. Automated data procurement across multiple events can be streamlined into one platform; orders are filled faster, returns are processed more efficiently, and owners have all the data they could ask for to empower their marketing.
Tech for Targeted Marketing: What We Know So Far
With so much data streaming in, digital marketers are experimenting in a few different directions. Among the winning strategies so far has been the adoption of augmented reality. Augmented reality (AR) solves the major COVID-era problem: how do I trust the product if I can't see it in-store? Quickly, smart marketing teams have found the solution. AR experiences can simulate the appearance of furniture in a living room, a pant size on a specific frame, a lipstick shade on a customer's face. 
AR is taking the guesswork out of online shopping, and it's already offering retailers incredible returns; retailers with interactive, 3D product displays have reported a 40% higher conversion rate. Making the safe bet that retailers won't want to part with their higher sales anytime soon, Statista has estimated that the augmented reality market will reach 2.4 billion users by 2024. 
Finally, smart marketing teams are leaning more on personalization as a leading sales strategy, and rightfully so. E-commerce offers one thing we could never simulate in stores: every online shopper can 'walk' into a completely different, virtual storefront. Personalizing product recommendations to the taste of the online shopper is increasing the likelihood of consumers finding something that catches their eye quickly. Making personalized offerings means using data from the browser's previous purchases and on-site activity to predict their taste; another task that's become much more accessible through the powers of artificial intelligence. Customization will be a pillar of post-COVID commerce, changing the landscape of consumer expectations.
Chatbots, integrated CRMs, and smarter data solutions can help retail professionals manage their e-commerce demand. The increased data from online sales can make for smarter marketing, and an investment in AR seems to be a safe bet. In the end, however, the customer will always have the final word; post-COVID survival depends on retailers putting the (virtual) customer first.