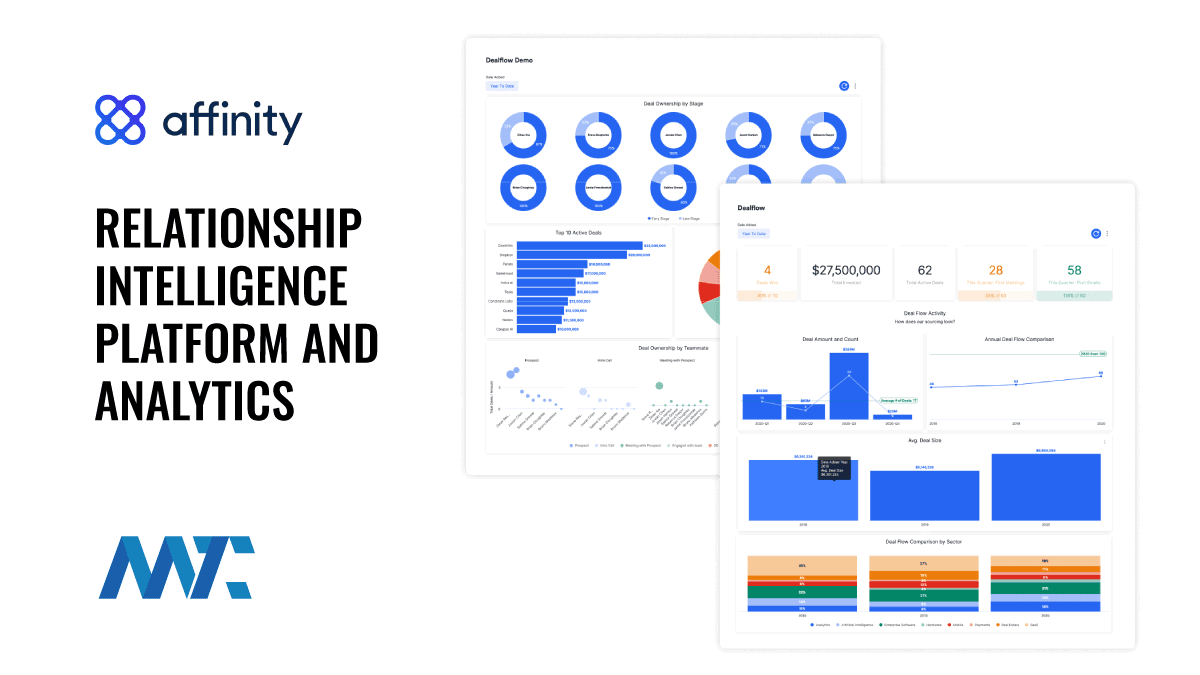 The average customer relationship management (CRM) solution is a pretty static platform… a database of connections, their activities, and; perhaps, some integrations with other systems that provide additional insight or marketing opportunities. Simultaneously, every connection in your database has strong, influential connections to other consumers and business decision-makers. This extension of your network is untapped, though.
What is Relationship Intelligence?
Relationship intelligence technologies analyze your team's communication data and automatically create the relationship graph required to achieve business priorities. The relationship graph presents a holistic view of who your team knows and how well they know them, thereby showing you the best paths to introductions or referrals.

Why Account-Based Marketing and Relationship Intelligence is a Perfect Union
Affinity
Affinity is like a mix of LinkedIn and Salesforce, only with Artificial Intelligence to understand relationship strength (unlike LI) and with automation tools to take the pain out of CRM management.
The company's patented technology structures and analyzes over a billion data points across emails, calendars, and third-party sources to offer users the tools they need to automatically manage their most valuable relationships, prioritize important connections, and discover untapped opportunities.
Affinity automatically captures every interaction your team has with a contact or organization. It also enriches any profile with key relationship details that may not be included in third-party data sources such as Crunchbase, Clearbit, and your own proprietary datasets.
Affinity retroactively creates a virtual Rolodex of all the companies and people your team has interacted with and updates it in real-time.
Affinity Alliance allows you to connect with others outside of your team to understand who in your network can provide the most valuable introductions.
Affinity Analytics
Affinity Analytics is a unique, real-time reporting tool that provides industry-first insights into a team's external relationships and how their interactions affect company deal flow, pipeline, networking activities, and other key performance indicators. Now available through an integration with the business intelligence and analytics platform from Google Cloud, Looker, Affinity Analytics comes as an integrated part of the Premium and Enterprise editions of the Affinity platform or as an upgrade for Professional customers.
Affinity Analytics builds on the core data in Affinity's relationship intelligence platform to provide deeper insights into a team's CRM data. While most CRM platforms provide only the most basic, elementary reporting capabilities, Affinity Analytics provides fully customizable dashboards and granular, real-time reports to help companies conduct a deep analysis of the trends and performance drivers that affect critical business processes.
More than 20 visualization reports are available on any list within the Affinity relationship intelligence platform. All reports can be drilled deeper into based on custom segments such as industry vertical, company type, company size, and other factors. Users can easily export or email any reports to share them with key stakeholders.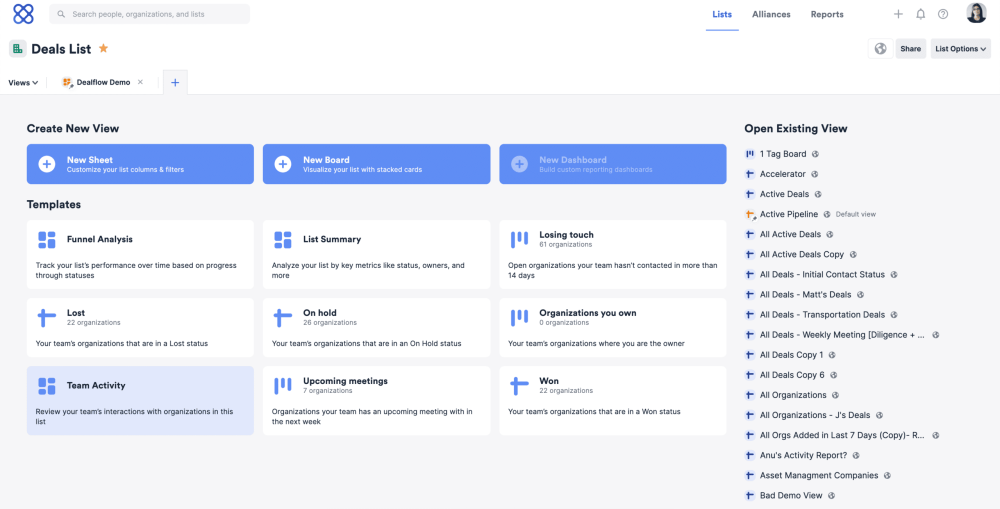 The full-featured data set gives companies real-time visibility into their team's performance and enables them to drill into the data to surface answers to questions about where and how to invest their team's efforts and focus. While businesses can build any number of customizable reports with Affinity Analytics, two of the pre-packaged reports include:
Funnel Analysis: Enables companies to track the performance of their pipeline by analyzing every stage of the deal process, including conversion rates for each stage, the average time that deals stay in each stage, the last activity before deals were won or lost, where the best deals are being sourced from, and more.
Team Activity Reports: Provides an analysis of a team's emails, calls, meetings and other activities, broken down by industry, region, and more, in order to provide crucial insight into a team's performance and the success or shortcomings of their interactions with prospects or contacts.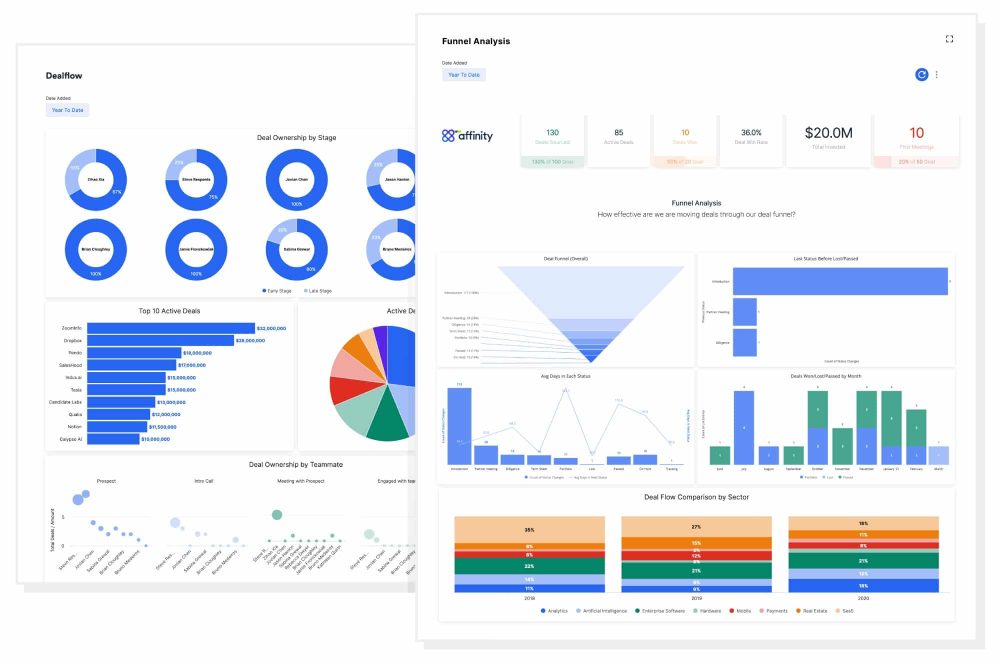 The Affinity platform helps users manage relationships across 30 million people and 7 million organizations. With Affinity Analytics, users now have additional insight into their interactions with external contacts and how those activities can be optimized to improve deal flow and pipeline management. 
Read More About Affinity Read More About Affinity Analytics