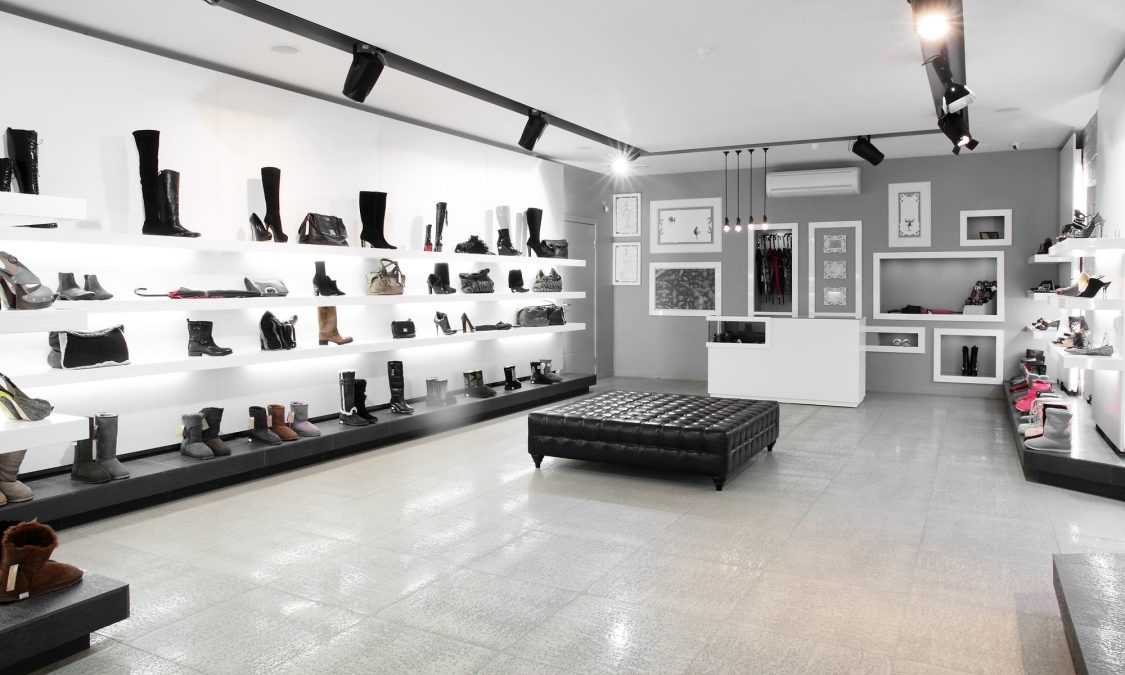 The best way for brands to offer attractive deals to consumers is by cutting out the intermediaries. The less are go-betweens, the less the purchasing cost for the consumers. There is no better solution to do this than connecting with the buyers through the internet. With 2.53 billion smartphones users and millions of personal computers, and 12-24 million eCommerce stores, shoppers no longer depend on physical retail stores for shopping. In fact, digital data processing on grounds like buying behavior, personal information, and social media activities, are way more convenient than offline methods of customer retargeting.
Alarmingly, with some specific e-commerce business ideas, online portals these days are showing much interest in opening their brick-and-mortar operations. Alternatively called clicks to brinks, this phenomenon is still incomprehensible to many.
Considering the data, the USA is experiencing a huge acceleration in the pace at which brands and companies are shutting down their physical stores and shifting to e-commerce. Many shopping centers are finding it challenging to keep running their stores. Intuitively, in the USA alone, over 8,600 stores shut down their operation in 2017.
If, this is so, then why online brands are moving back to the bricks? If affordable marketplace software and scripts have made it highly affordable to open online stores at a comparatively lower cost, then why invest in a costlier alternative?
An extension, not a replacement!
To answer this question, we must comprehend that businesses are utilizing brick-and-mortar shops as a supplement to their online shops, rather than depending solely on physical stores. That is, they are not alternatives but an enhancement to the present-day eCommerce touchpoints. Brands are not migrating to the bricks, but extending their online presence to the offline touchpoints as well.
Take Boll & Branch for example. Visiting a Boll & Branch store, you would find a gorgeously festooned showroom with pleasant attendants and customer service staff. You can find every product from the brand under that store. However, there is a twist your purchases are delivered to your home through the mail. The store is still following its e-commerce selling pattern, but utilizing the brick-and-mortar establishments as experience centers, rather than retail stores.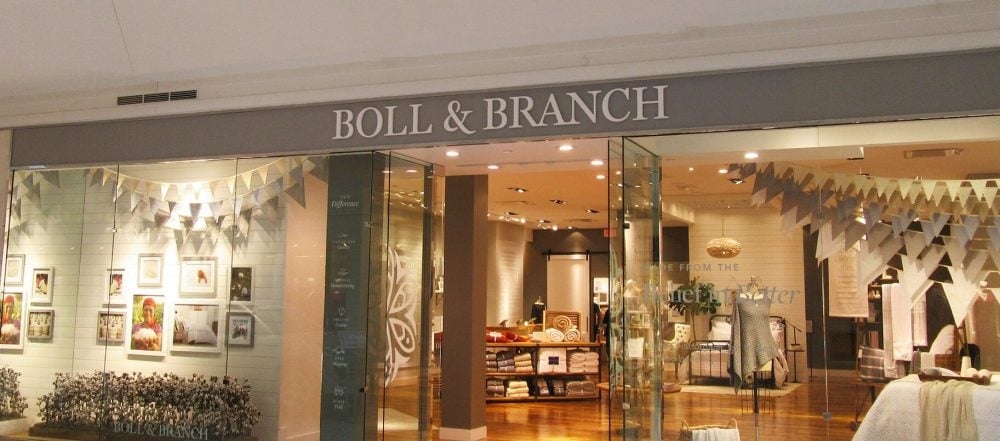 The question remains the same
Why brick-and-mortar shops, when customers can buy directly through their internet-enabled devices? Is turning back to brick and mortar represent some smart eCommerce business ideas when the physical stores are already pulling down their shutters? Is it not counterintuitive?
The clear answer to this question resides in another question:
Why eCommerce stores invest in developing mobile shopping apps when customers can still buy from their eCommerce website?
It is all about customer experience
One of the major drawbacks of online shopping was shoppers could not experience the products as they did in physical stores. While many shoppers utilize eCommerce stores as their primary shopping destination, there is still a section preferring physical stores because they can try out the products before buying them.
To tackle this drawback, eCommerce giants like Amazon and Uber were a few of the first to open brick-and-mortar operations as a supplement to their online counterparts. Amazon promoted its first brick-and-mortar operation in 2014, which offered one-day delivery to customers in New York. In later stages, it started many kiosks centers at the malls where they sold in-house products and took return deliveries.
Soon other businesses adopted this eCommerce business idea and opened small kiosks at different locations. Thus, having a physical presence soon proved to be a success. One of the best examples is the Uber kiosks at popular locations that let commuters book a cab without the mobile app.
The basic notion is to offer a direct human interaction and customer experience to online shoppers, in addition to –
Branding the business to the physical world
Getting more business opportunities in both the online and offline environment
Enhancing the customer experience so that they know where to visit in case of a grievance.
Letting customers instantly try out and clear their doubts about the products.
Assuring the authenticity of the operation by letting them know "Yes! we exist in the actual world too"
The main aim is to beat the competition by offering the best of customer experiences, keeping their comfort in mind. This might go out of tradition and coming up with innovative ideas is the ultimate key to retaining customers and winning conversions in 2018. Considering the mass of competition in online retail, it is a staggering task if you are not motivated to do so with your eCommerce business.
Customer retargeting in physical stores?
An important sphere where physical-only stores failed to compete with their eCommerce rivals was customer retargeting. Except for some hardcore brand fans, the physical stores were hardly able to retain any customers. As there was no way to know the buying behavior and interests of the customers, physical stores failed to collect the required data for customer retargeting. Moreover, other than banner ads, SMS, and E-mail marketing, there was no other means for direct communication with the prospects. Hence, even the biggest discount campaigns could not reach the targeted audience.
On the other hand, with the internet and smartphones in hand, online customers became an easy target for eCommerce retargeting. E-Commerce touchpoints possessed innumerable ways to collect customer data: Account registration forms, mobile apps, affiliate marketing, exit pop-up, back-in-stock subscription forms, and many others. With so many ways to collect data, eCommerce also possessed efficient ways of reaching out the customers: Email marketing, SMS marketing, Push marketing, Ads re-targeting, and many others.
With a combined operation of physical and online counterparts, customer re-targeting has gone more efficient. What used to be a drawback of physical selling once is not anymore trickier to the brick-and-mortar operations. The online stores can now use the same marketing channels as their online touchpoints and still attract visitors to their physical establishments. Following is how some popular brands do this.
Big brands Use Omni-channel Marketing In Their Own Ways
Everlane established itself as an online-only business in 2010. With direct to customer approach, Everlane was labeled for delivering quality clothing at affordable prices. It continued to grow with its philosophy of radical transparency, where the brand disclosed its factories, labor expenses, and many other costs.
In 2016 alone, the brand managed to acquire a sales total of $51 million. After launching a series of pop-ups in the later part of 2016, the brand settled a 2,000-square-foot showroom in Manhattan's SoHo district. This was a big move considering the company's CEO Michael Preysman's statement a few years ago:
[We will] shut the company down before we go into physical retail.
This is what the company say about its entry into offline retail-
Our customers would keep telling that they want to touch and feel the products before buying it finally. We comprehended that we need to have physical stores if we wish to grow on a national and global scale.
The store sells in-house branded t-shirts, sweaters, denim, and shoes. They have utilized the physical presence to offer the best visual experience to the customers visiting the store. The lounge area with decorative atmosphere and real photos of their denim factory adds to the glory as it promotes the brand's factory as the world's cleanest denim factory.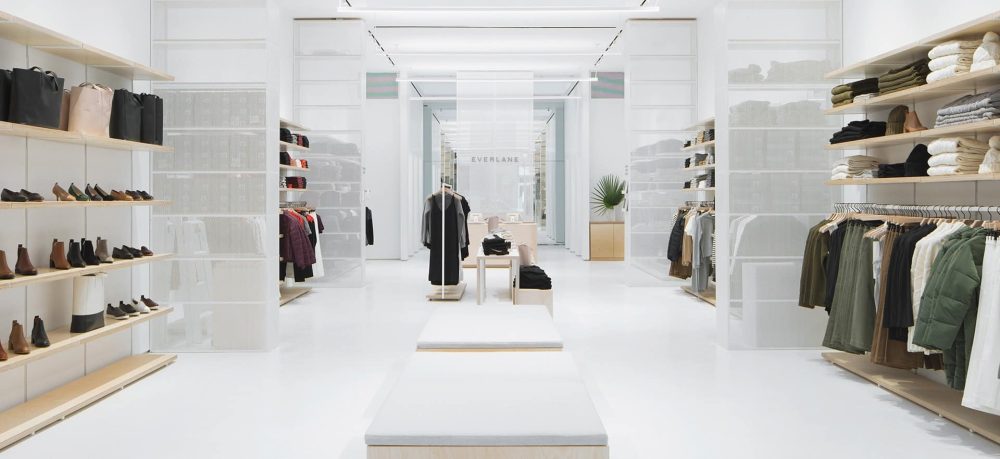 As you explore further, you can find four display units with a separate checkout area. The showroom's attendants do not merely vend clothes, but also help customers to check out products swiftly. They also come up with personalized recommendations after analyzing your profile embedded in their online counterpart.
Despite being an online player, Glossier comprehends that offline brand activities play a key part in engaging the customer base. With its pop-up retail stores, the brand is continuing to run its unique outlets. The brand explains that its pop-ups are not about revenue but about building a community. It merely treats its outlets as experience centers rather than a selling point.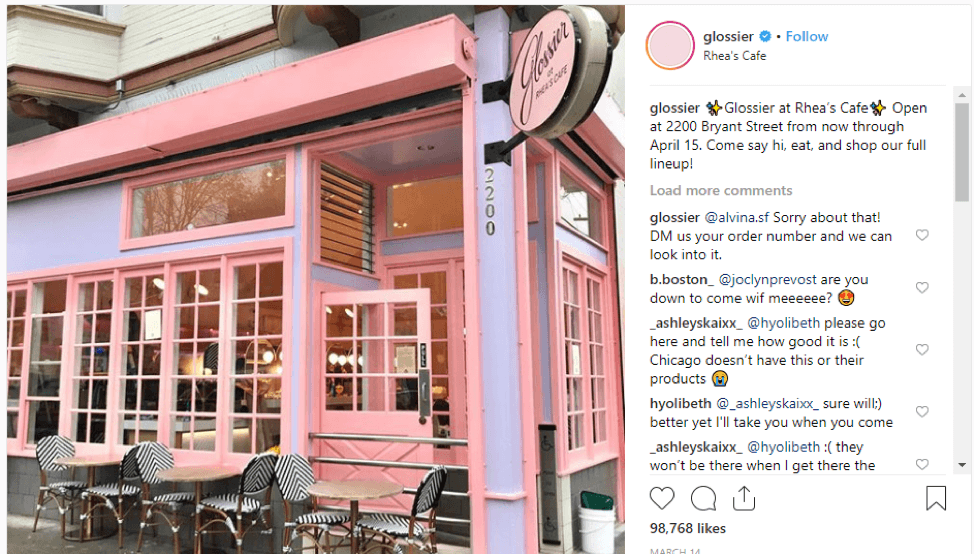 Recently, the beauty brand collaborated with a local well-known restaurant Rhea's Café, located in San Francisco. The makeover of the restaurant's exterior to fit the brand's identity in millennial pink shouted the message aloud. Sooner the restaurant was transformed into a makeup experience-hub, where chefs cooked the food just behind the mirrors and stacks of products from Glossiers.According to a regular visitor of the pop-up, she would buy the Glossiers products online itself. However, besides all odds, she loves to come here once a week just to feel the positive energy in the room. Moreover, it feels awesome to touch and feel the products while you can grab a cup of coffee at the same time.
When it comes to the customer experience, the apparel brands are one of the biggest adopters of the Omni-channel marketing. Bonobos – a menswear retailer in the same category started exclusively with online retail in 2007. It represents one of the best-suited examples of the successful brands finding growth via extending its operation to the bricks and mortar establishments.
Today, Bonobos is a 100-million-dollar company, with a strong unique proposition, outstanding customer support, and best shopping convenience. The brand could make its reputation by converging on what best for a particular customer. The experience at the Bonobos Guideshops goes beyond giving out your waist measurement and salesperson showing the corresponding trousers.

Instead of visiting the Bonobos site, the brand recommends booking an appointment for a tailored visit to one of its many Guideshops. Pre-booking system serves best as it can ensure a comfortable visit when only a few people are in store and the allotted representative can offer all the attention you require to finalize the trouser that fits the best.
This is how the whole process works, according to Bonobos: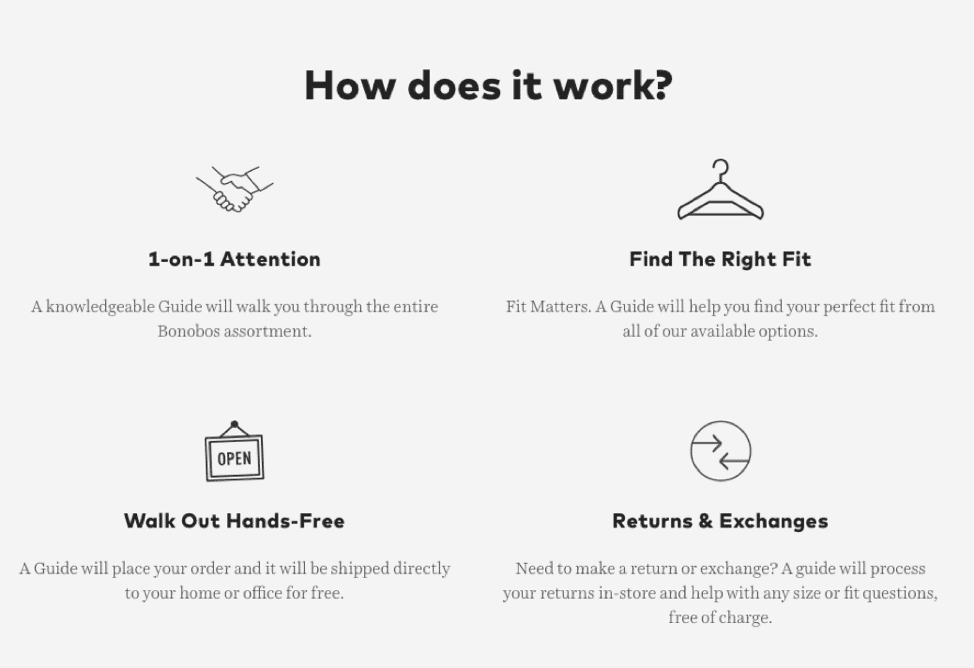 Bridging the Gap
The brick and mortar experience centers give the finest opportunities to bridge the gap between physical and eCommerce stores. This Omni-channel eCommerce strategy is helping eCommerce stores in delivering the best buying experience while targeting prospects in both offline and online environment. Keeping the primary goal in focus, brands are meeting even the complicated customer expectations in all senses and grabbing innumerable channels of marketing. Bricks-and-mortar, indeed, is by no means an outdated channel but a rapidly evolving and precious asset to the existing e-commerce players.