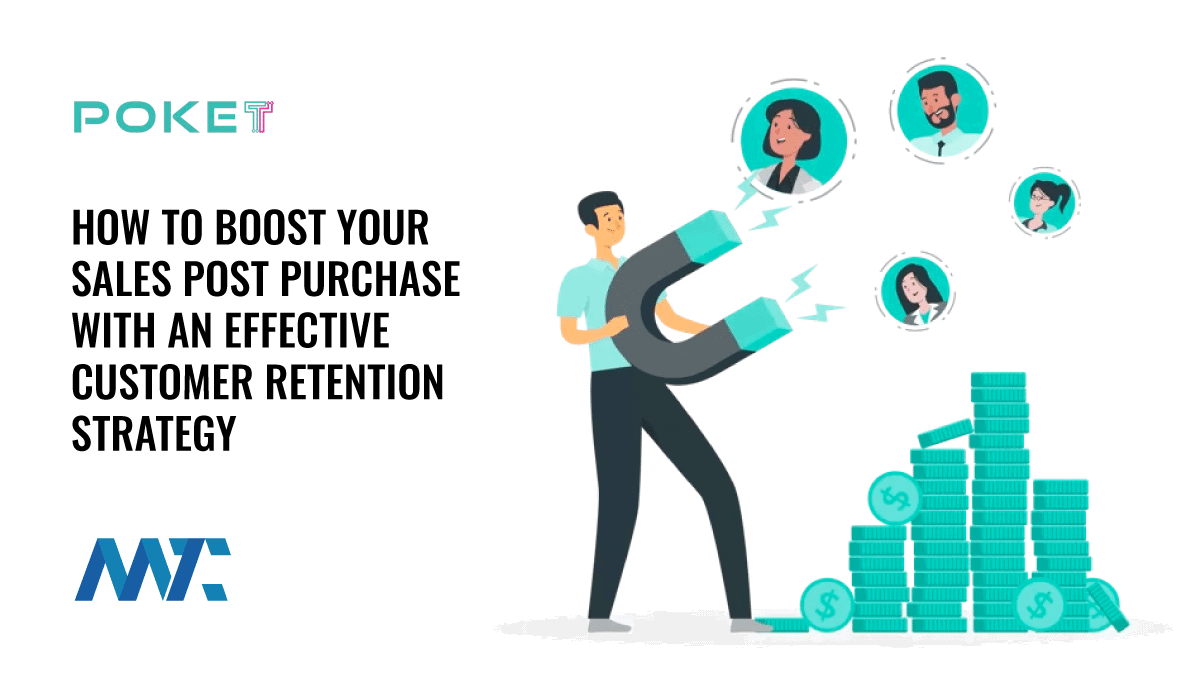 In order to thrive and survive in business, business owners must embrace a lot of techniques and tactics. A customer retention strategy is critical because it's far more effective than any other marketing strategy when it comes to increasing revenues and driving a return on your marketing investment.
Acquiring a new customer can cost five times more than retaining an existing customer. Increasing customer retention by 5% can increase profits from 25 to 95%. The success rate of selling to a customer you already have is 60 to 70%, while the success rate of selling to a new customer is 5 to 20%.

Outbound Engine: Customer Retention Marketing vs. Customer Acquisition Marketing
Acquiring new customers is a necessary and difficult way to grow your business, but increasing the value of current customers is the easiest means to grow your revenue and profitability. Planning and implementing a customer retention strategy is essential.
If you've designed and launched a customer retention strategy and associated loyalty program for your customers, what's next to boost customer retention through your program?
6 Ways to Increase Customer Retention Results
Let customers know your value proposition – Designed your customer retention program on the value proposition that you're offering to your customers. Just throwing offers hoping they'll spend more is going to demotivate your customers. Clearly communicate the value that you're offering your customers and plan what you can offer them, what it will cost, and how it will realize the value you're communicating to them.
Build one-to-one relationships – Digitisation and new technologies have totally transformed how we can optimize communications and improve our customers' experiences. Every business, including traditional ones, is now adjusting to building one-to-one relationships. It's critical to engage consumers in-between visits to keep them coming back. Communication must move beyond your salesperson's relationship with your customers.
Keep them updated (Send-emails / SMS / Push-notification) – Never let your customers forget your brand or if they have loyalty points. Updating your customers about their loyalty balance can fuel their charge to come back to you soon. You can opt to send emails, SMS, or even in-app notifications directly to customers who haven't shopped with you recently. Even a simple Congratulation after each purchase can boost your relationship – making them feel appreciated and wanted.
Introduce VIP Programs – VIP programs motivate customers to maintain elite status with your brand. Most brands grant VIP status to their repeat customers. VIP programs encourage your customers to think of themselves as a part of your community rather than just being an ordinary customer.
Leverage data for improvement – tracking how your program is performing, analysing its reports, and reviewing the data you capture with your loyalty platform will assist in optimizing your plan for the future to increase customer retention. Data also allows you to better segment your customers. Customer segmentation is an ideal means of boosting the response of your retention efforts by customizing and targeting rewards to each segment.
Include a referral program – Your customers are your biggest advocates. Don't miss the opportunity to motivate and your customers to promote your business to their colleagues, friends, and family with the use of rewards. People trust their peers over any other kind of marketing.
Turning customers into loyal customers and advocates is what every brand needs. The tips discussed above on how to boost customer retention post-purchase will build a strong connection with your customers, and increase your bottom line. A well-designed post-purchase customer retention strategy will definitely help you improve on the customer experience.
Poket Customer Loyalty Program Software
Poket is a loyalty program and CRM built for both the consumer and the merchant. Poket benefits and features include:
Easy To Use – With a Poket ready template, you can easily kickstart your own customer loyalty programs within 10 minutes.
Data That Helps You Sell Better – Understand your customers' spending habits. Poket's analytics tool gives you a bird's eye view of your transactions.
Cost-effective Global Solution – Poket provides powerful enterprise-grade capabilities at the most affordable price that you will find in the market.
Go digital, go mobile – Turn your passive, reactive loyalty program into a proactive, engaging one. Poket helps you engage your customers through their preferred communication channels and incentivise them to return.
Poket loyalty software is designed to evolve with your business. From a simple punch card, to a very targeted customer engagement solution, Poket helps you gradually evolve your loyalty program to be dynamic and engaging for your customers.