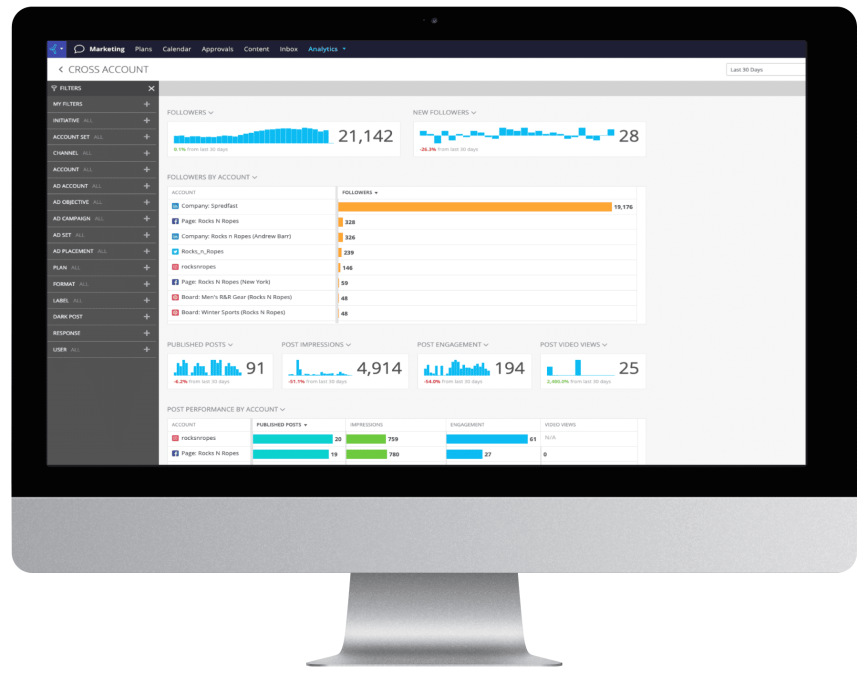 Khoros helps large brands orchestrate, govern, publish, and measure social media campaigns that drive business results.
How Khoros' Social Media Platform Helps Enterprise
Team effectiveness – Bring all your teams, channels, and content into one easy-to-adopt platform. Manage cross-channel social media campaigns and real-time conversations in a single dashboard with greater efficiency and visibility.
Elevate your content – Collaborate, plan, and manage targeted social campaigns that inspire connections with your audience.
Unified view of performance – Layer business context over the social metrics that matter most to your business. Configurable dashboards and robust data exports help you spend less time pulling metrics and more time developing campaigns that drive business impact.
Governance and compliance – Drive a consistent, authentic brand voice to foster trust with your audiences. Centralized visibility and control over your account access, content approval, and teams mean protecting brand equity at scale.
Khoros Social Media Marketing and Listening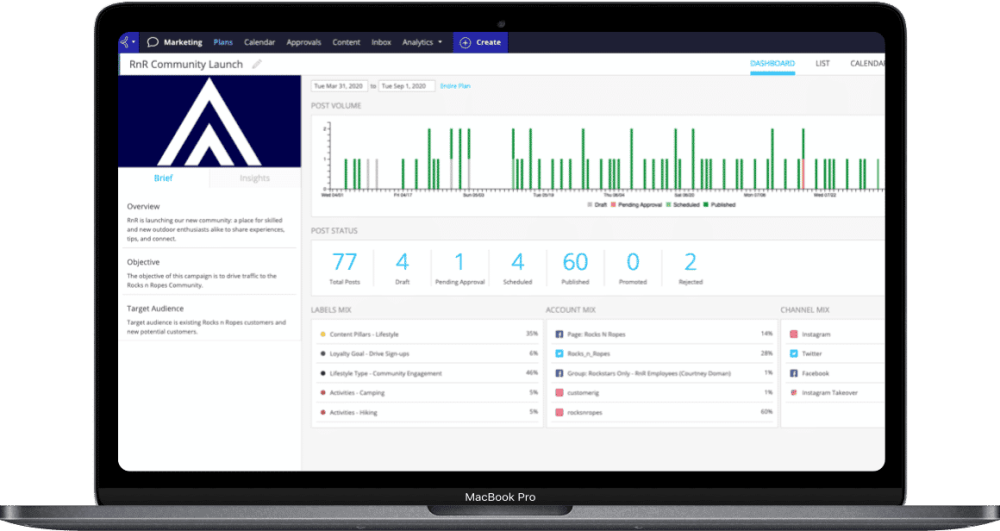 Elevate your brand through targeted social media marketing, customer engagement, brand protection with visibility and controls over your social media presence, and measure what matters to your brand with social media analytics that ties social to business value.
Khoros Social Media Intelligence
Stay ahead of your market, your competition, and your audiences with powerful, yet accessible insights. Optimize campaigns through insights about your audience, content, and market. Manage every moment of crisis skillfully thanks to real-time data, and surface competitive intelligence to make your brand stand out.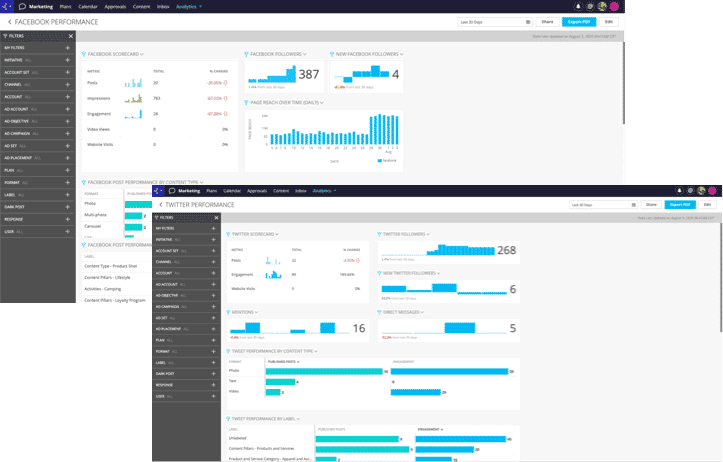 Khoros Social Media Experiences
Curate and share social content and create branded experiences across your digital touchpoints. The Khoros platform is purpose-built to integrate and unify your customer engagement operations — no matter where your customers are. Khoros social platform integrations include Facebook, Instagram, LinkedIn, Twitter, and Pinterest. Customer service integrations include Google Business and Apple Business.
Request a Khoros Marketing Demo