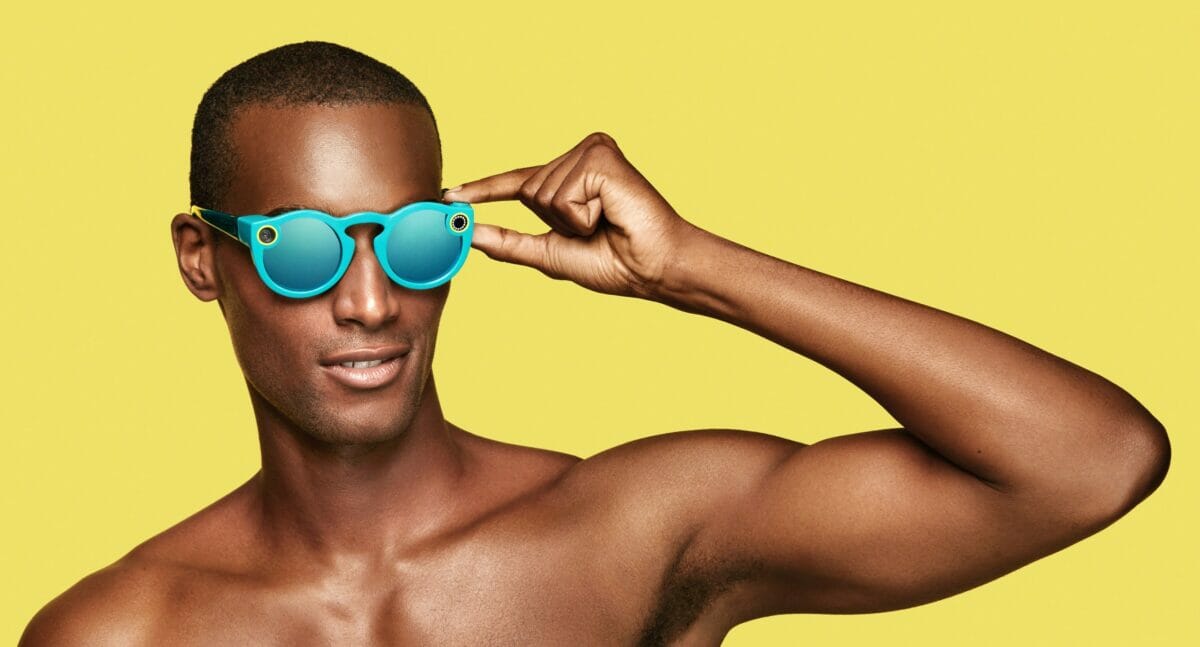 The marketing world is buzzing about Snapchat's filing for an IPO and launch of Spectacles (basically everything Google Glass wasn't). Yet the very mention of Snapchat still has many marketers scratching their heads. Meanwhile, tweens, teens and, you guessed it, millennials are snapping their little hearts out. It seems as if just when brands get the hang of a new digital platform, they are introduced to another – or at least a new function of an existing one.
Let's take a look at some Snap stats:
@Snapchat receives 10 billion video views per day and grew from 2 billion to more than 12 billion daily video views in a single year
60% of all smartphone users utilize the @Snapchat app
25-30 minutes is the average Snapchat use time per day
More than 50% of new daily users are 25 and over
Facebook users are migrating to the new platform in droves
In just 5 years, Snapchat has grown to the be the third largest social platform – and is still growing
While most brands acknowledge that they should be on Snapchat, especially given the jaw-dropping stats behind its growth and usage, being ON the platform is different than USING the platform. The idea of Snapchat is sexy to marketers, but that's typically where it ends. The painful truth is that marketers don't know where to begin when it comes to Snapchat.
The key to avoiding a Snapchat fail is to not lump it into the general social media category, as it has many nuances that make it much different than Facebook, Twitter or Instagram. Snapchat's key offerings make it dissimilar from all three platforms.
If brands try to incorporate Snapchat into their social media strategy and repurpose the content for Twitter, Facebook, YouTube or Instagram, they will fail.
Here are four ways to win at Snapchat
Post content to Snapchat that users can't find elsewhere – Snapchat content should also mean Snapchat exclusive content. Consumers want access to brand information that other users don't have. Expiring content highlights and works amazingly well with the concept of exclusivity. Users can't share what no longer exists, meaning the content is exclusive to Snapchat users. Take, for example, how Ford exclusively used Snapchat to announce a new subcompact SUV just last week. The campaign, which targeted millennial drivers, featured Snapchat star DJ Khaled and a tricked out parking lot just off Hollywood Boulevard in Hollywood, California.
Use expiring content to create urgency – One of the most unique aspects of Snapchat is expiring content. Allowing content to expire, or to disappear after a specified amount of time, goes against the instincts of most marketing experts. Why create something just to have it go away? Allowing content to expire produces a sense of urgency in consumers. It is the ultimate in "act now." For a brand, providing content that works within an expiration date encourages consumers to act fast and engage quickly.
Use limited time filters to connect with followers – Recently, brands have begun offering limited time or use Snapchat filters. Not only does this tactic work within Snapchat's expiring content concept, it also allows brands to connect with users who follow them, and with those user's other followers. In September 2016, Bloomingdale's launched Snapchat geofiltered "scavenger hunts" to promote fall clothing lines. Bloomingdale's shoppers searched for filters hidden throughout local stores across the country to win prizes. The contest only ran for three days – practically a millisecond in marketing terms. Other brands have used limited time filters to promote deals or special offerings, or just to push greater brand awareness. All are a smart way for a brand to use Snapchat.
Be authentic – Today's customer can sense being marketed to a mile away. They want to form a relationship with the brands they use. If you're considering promoting your brand through Snapchat, you should be consuming as much Snapchat content as you can. This will help you relate to your target audiences and share content that is important to them. While Snapchat's users tend to skew younger, the growth of the platform should be enough for marketers to keep it on their radar.
When it comes to Snapchat, the question isn't "should we?" But "how should we?"