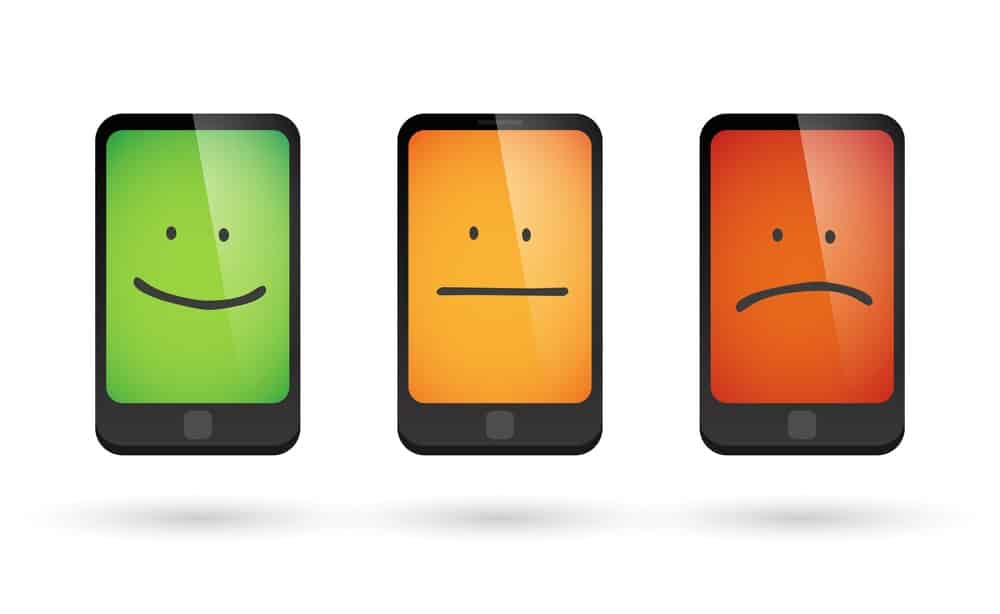 You've created the perfect market research survey. Now, how will you distribute your survey and get a statistically significant number of responses quickly?
10% of the world's $18.9 bil market research spend is spent on online surveys in the U.S.
You've mulled over this more times than you've been to the coffee machine. You've created survey questions, created every combination of answers–even perfected the order of the questions. Then you reviewed the survey, and changed the survey. You then shared the survey with someone else for their review, and probably changed it again.
So now, it's perfect. You should get the exact consumer intelligence you want, from the people you want to reach. Only one problem–how do you distribute your survey so you reach the right people?
You can try distributing your survey by any one or combination of the following methods:
Telephone surveys. But with so few people actually answering calls from an unfamiliar number, there is diminishing effectiveness for this method in the digital age.
In-person interviews. These are time-consuming, but they can be effective. You can get in-depth responses and measure reactions and body language, but this limits your exposure to wide audiences, and this method is subject to interviewer bias.
Social media polls can work, but you can't ask a lot of questions, and you are most likely limited to the audience of people you are connected to.
Google Search Ads. You can actually advertise your survey via AdWords, but this can get expensive, as there is no guarantee that people who click the ad will finish the survey. You also have to be really good at writing copy to get people to click the ad, and you need to outrank anyone else for similar keywords.
Survey platforms that exist online and reach people via email or a third-party web site. For example, the newly released Google Surveys 360 — a major addition to the Google Analytics suite—is able to reach a pool of 10 million online respondents. However, this tool is hamstrung by the relatively small audience it is able to reach (for perspective, that's just 3% of the U.S. population).
You'll notice that mobile isn't mentioned at all in the list above. Mobile is unchartered territory for a number of industries, and market research, in particular, has been slow to change its methodologies—for a variety of reasons. Businesses and digital marketers are just beginning to understand the consumer journey across mobile, and how they can use this new medium to interact on a more intimate basis 24/7.
By harnessing the power of mobile, the next generation of surveying tools can more intelligently capture and target key consumer segments, which allows businesses to better allocate their budgets and generate the results they need to better serve their customers.
Enter Pollfish — a leading survey platform that delivers in-depth online surveys at lightning speed through mobile apps on a global scale. With Pollfish, you can deploy market research surveys that reach people where they spend their time the most—on mobile.
Pollfish takes a slightly different approach to reaching survey respondents, as it values the experience of the user and wants to provide market researchers with the highest-quality consumer intelligence.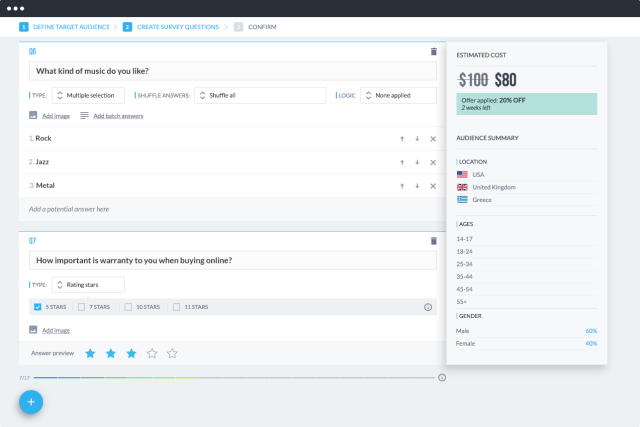 Here's what Pollfish does differently
It doesn't recruit or pay panelists
It doesn't promote surveys through paid channels like social media, Google Ads, or affiliates
It doesn't force people to answer a survey to unlock premium content
It doesn't pay respondents per survey, or referral
Perhaps most fascinatingly, Pollfish's survey network has access to more than 320 million mobile phone users all over the world—in real-time. So how does Pollfish get access to the largest survey network in the world?
The platform enables the app publisher to incentivize a respondent for participating in one of two ways:
Publishers can gamify and provide in-app rewards for participation
Respondents are prompted to respond to a survey and are entered into a random drawing
By using this approach, Pollfish has has achieved an average survey completion rate of 90% – far above the industry averages:
Pollfish gets better respondents—they're engaged in the app and have a high response rate since they aren't distracted by other outside influences. In addition, they're not interested in blowing through a survey for a payment because of the wrong incentive. If the subject matter isn't appealing, they simply opt out of it and return to their app.
Pollfish gets faster response times (how does 750 completed 10 question surveys in an hour sound?)
Pollfish provides a better respondent experience, since respondents can take a survey at their convenience, in-app, when they feel like it, on a survey designed for mobile devices.
So, there are many ways to distribute your survey, but only one that can get you access to over 320 million random, anonymous users who will give you better data and insights on your survey topic.
Happy researching!