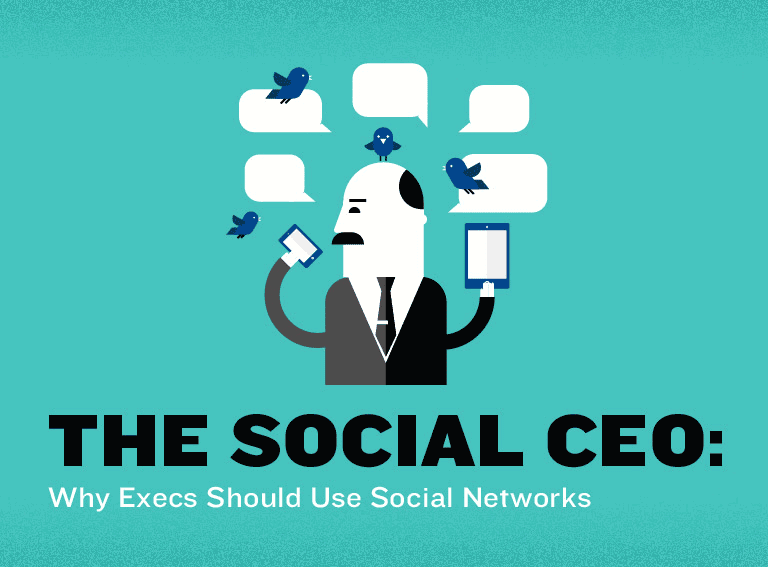 Did you know that only 1 out of 5 CEOs has even opened a social media account? In my opinion, that's absolutely pitiful given that the core competency of virtually any executive nowadays should be their ability to communicate with prospects, customers, employees, and investors. Social media provides an amazingly efficient means to communicate the vision and leadership you want customers to see, your employees to love, and your investors to have faith in!
This infographic from Online MBA walks through all the stats associated with the amazing success that social CEOs are having! Among the world's 50 top-performing companies, two-thirds of the CEOs had a social media account. No surprise that almost half of the companies reputation is attributed to how people view the CEO! And half of all consumers believe that CEOs who are not engaging on social media won't be in touch with their customer.
8 out of 10 consumers stated that they'd be more likely to trust a company whose CEO and team engaged on social media and they would be more likely to buy from a company whose leaders were involved in social media.
Last but not lease, employees appreciate a CEO utilizing social media as well. 78% of employees said they'd work for a CEO who engaged on social media and 81% considered them better leaders overall. 93% believe that social CEOs are better equipped to handle a crisis.