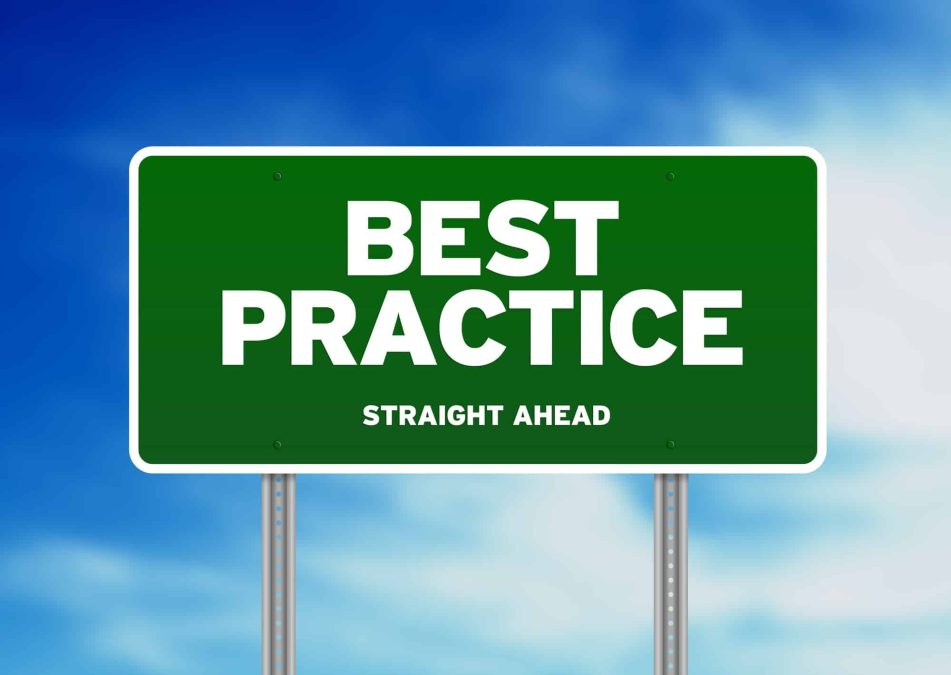 Gone are the days when the customer success teams toiled with unlimited calls and clients to handle. Because now is the time to churn less and receive more in terms of customer success. All you need is some smart strategies, and perhaps some help from a SaaS application development company.
But, even before that, all comes down to knowing the right practices for customer success. But first, are you sure you are aware of the term. Let's see.
What is the Success Gap, and why does it matter?
In simple words, when what the customer desires does not match with what your product offers, there's a success gap. And this gap lies within that small communication cavity, that most businesses are unable to fill. This gap matters because it will hamper your scalability in marketing, retention, cross-selling, up-selling, and much more.
Here are the top five practices you must dive in to get to the top of the customer success game-plan. Have a look!
Best Practise #1: Express Gratitude, Fetch Feedbacks, Build Relations
One of the most beautiful ways to achieve customer success is never to stop showing your gratitude. And for this, 'thank you' is the mantra worth chanting.
The heart of this practice lies in the fact that your customer chose you out of all your competition. So being thankful is but an affirmation to the client that they wanted the best. Besides, you may apply this to several stages of your services and processes. For instance, when a client first logs in, opts for a free trial, renew plans, or leave feedback.
Since we mentioned feedback, that's another vital box to check. Encourage your clients to provide feedback at all stages, and it must be preferably direct. While listening to the client goes a long way into ensuring customer satisfaction, it is a bit more than that. If you use the feedback in the right direction, they may help you detect satisfaction gaps.
For this, ensure that the feedback reaches the product team. And if you can make this happen in real-time even better. It has been seen when customers could interact directly with the product teams, or researchers, they feel much more confident.
You may also make this an opportunity to get personal and build relationships with the clients. While your customers are definitely valuable to you, you must let them know of the same.
Best Practise #2: Make the most of Activation Period, aka Golden Period
Like first impressions are last impressions, the activation period for every product is a mine of golden opportunities. It is the period when the customer is at its most eager mode to try new things and opportunities. Therefore to make it a success, stimulate proactive communication from the very beginning.
Design several activation milestones that the customer feels motivated to follow through. Besides, shape them into a pipeline of events that seem like quick wins for the customer. On top, these events must be quantifiable for you as well in terms of customer satisfaction.
However, this is also the time when you must be able to deliver the best of your services. And it is even the best time to catch on with customers with slow starts or those not able to attain their milestones. Either get your hands on SaaS products or connect with SaaS companies, but don't let this phase slip out.
Let's drop a golden nugget! Your performance in this golden period directly impacts the way the rest of the customer journey will proceed. Don't forget to give your best!
Best Practise #3: Focus on user needs than selling targets
As soon as businesses complete with SaaS customer onboarding, they start with educating their clients about all the cool features. But remember your math classes back at school? You might have wondered when will algebra or trigonometry ever come to your rescue in real life.
It's the same for your customers when you drill them with all the features of your product. Take it easy! While following the above two practices, you will get a clear picture of what your client needs. And isn't time money? So why waste your and your client's time on features they might never need, or at least not at the moment?
Spend time on what your customer needs and then provide the solution. Besides, you must always have an ear for client problems. First, listen, then ask the right questions, and then convey how your product can solve their woes. Similarly, you may also focus on delivering practical training to clients than a long and boring theoretical one.
Best Practise #4: Think B2B as H2H for better retention
Most businesses spent loads of time and energy on formulating strategies. But then they make the mistake of copy-pasting them on every other client. Like two patients may need different treatments, even for the same ailment, the same goes for your client's problems.
You have to understand that B2B must be treated as H2H. Assume it to be Human to Human or Heart to Heart, as you deem fit, but deliver the message.
Share the customer success stories with your teams and help them learn what works and what doesn't. Gradually you must train them to make ad hoc decisions so that they can deliver tailor-made solutions. It helps to build a SaaS marketing strategy better and effective.
The more you look at your client business as humans and not corporates, the more you will enhance their retention. Customer Success Managers that adopt this policy make customer retention much more smooth. 
Best Practise #5: Automate SaaS Customer Success Processes for quick wins
Customer success managers have loads of responsibilities, from designing processes to keeping track of each client. Though they get to explore a lot of their skills, the tasks could turn into a load in no time. This will gradually impact your customer success ratio.
So, use software for task management for automating your processes for quick wins in the area of customer success. Automation will give you room for streamlining your processes and focus on other things like marketing and expansion. 
Besides, it will help you reduce the backlog and fasten your resolution time. With a simple yet fulfilling outreach flow, you will be able to reach out to all clients, on time. Moreover, you will get time to analyze and improve the processes for better growth prospects.
The results will be worth it!
So this is how the customer success SaaS marketing can benefit your business long term goals. It is an impactful product that can bring about all your client management and marketing tools in one place. It's an intuitive and scalable platform that will help you from increasing customer retention to spreading that sweet word of mouth, we all crave.