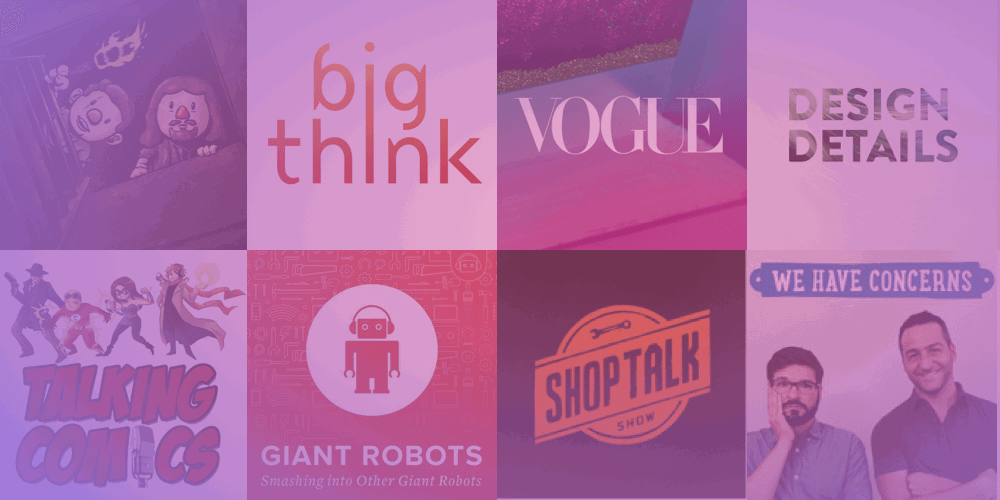 Like many podcasters, we hosted our podcast on Libsyn. The service has a plethora of options and integrations that are quite overwhelming but highly customizable. We're highly technical, though, so I'm confident most businesses would have a difficult time filling in all of the data necessary simply to publish a simple podcast.
Often times, legacy platforms have such deep adoption and are so mission critical that upgrading their user experience is a decision that's too risky or continues to be delayed. That's where the competition steps in! Simplecast is the simple podcast publishing platform that may surpass Libsyn and other platforms.
Simplecast has a simple, elegant user experience. It provides a means of either publishing a new podcast or importing your current episodes effortlessly.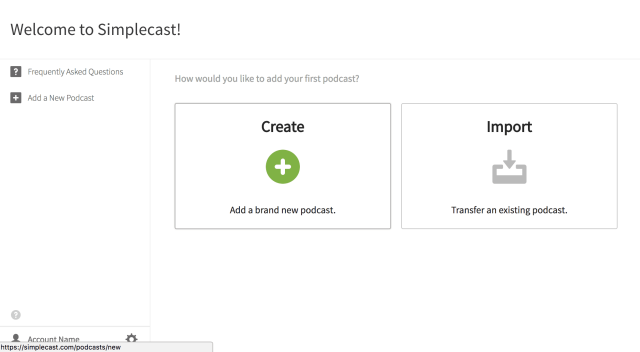 Filling in your podcast details is just as simple: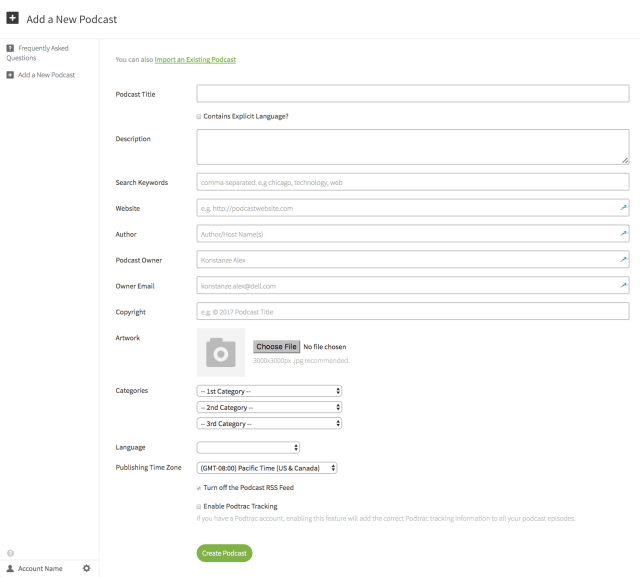 Simplecast Features:
Painless Podcast Transfers – Quick and easy 1-step transferring and importing of your existing podcasts to Simplecast.
Unlimited Bandwidth & Storage – Don't worry about bandwidth and storage costs, it's all included in your Simplecast package.
Embeddable Audio Player – Add a simple audio player for your podcasts directly into your websites, or anywhere.
Listener Metrics – Quickly see what's popular, who's listening, and how they're listening.
Multiple Managers – Invite others to collaborate and help manage your podcast. Why do it all alone?
Host Custom Websites – Simple, hosted websites for your podcast with support for your own domain. Choose a template or design your own.