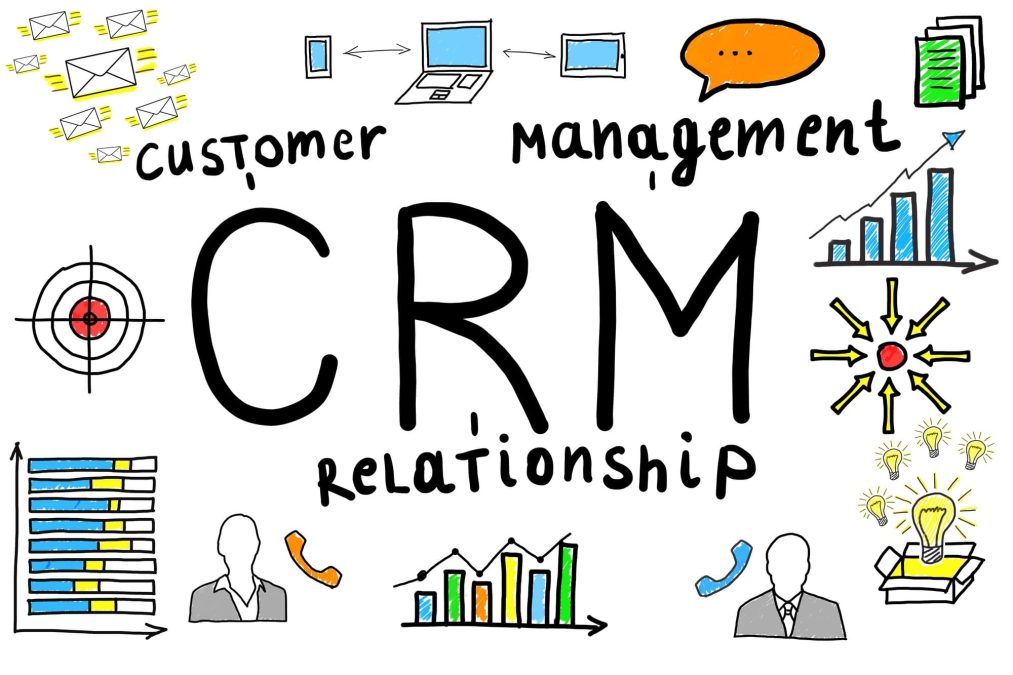 Customer relations have come a long way since their inception. The B2C (Business to Consumer) mentality has also shifted to a more UX-centric mentality instead of sheer delivery of the final product. Choosing the right customer relations management software for your business can be tricky.
According to studies, 87% of businesses use cloud-based CRMs actively.

18 CRM Statistics You Need to Know for 2020 (and Beyond)
With the plethora of options at your disposal, it can be overwhelming and stressful to pick the right one. Let's take a look at some noteworthy examples and how you can choose the right tool for your small business' needs.
How to Choose a CRM
Before we jump into it, it's important to set some criteria in stone. First of all, no two CRM tools are the same – each has its own set of options.
Choosing the right one is often done through self-reflection from the company's side, mainly about what it is you need. While some companies prioritize sales, others prefer more detailed tracking and analysis. The right CRM will also have a positive impact on your content marketing strategy, enabling you to see which type of content generates more leads. Let's take a look at some questions that can help you determine the perfect CRM for your business:
The size of your business
How big is your business?
Do you work internationally or domestically?
How many staff members do you have and are you expanding?
How much data do you process on a daily basis and is it expanding?
The technical functionality of your business
What types of professionals do you have on your payroll?
Do you have data analysts and salesmen available?
How automated are your customer support and sales process?
The priorities of your business
What are your priorities when it comes to customers' satisfaction?
How much do you invest in marketing and advertisement?
How streamlined is your workflow and are there any bottlenecks?
55% of business owners ask for ease of use in their CRM above all else.

12 Amazing CRM Charts You Don't Want To Miss
Once you have answered all of these questions, you will have a clearer and more objective picture of what it is you need. It's easy to miscalculate and choose a CRM that doesn't suit you, only to backpedal to a different one later on. Now that we have a clearer understanding of choosing the right CRM, let's look at the most notable examples.
Agile CRM
If you are looking for good management and scheduling CRM, Agile CRM has you covered. The tool boasts a plethora of automation and contact management options that can streamline your customer relations management to the letter.
It was specifically designed with small businesses in mind and it lacks certain large enterprise options you would typically find in CRMs. However, Agile CRM comes with full support for plugins and widgets which means you can customize it to fit your business' needs perfectly.
Pipedrive
If you are looking for a sales-centric CRM for your business, look no further than Pipedrive. The service is specifically designed with sales streamlining at the center, meaning that it comes packed with a multitude of sales-specific options.
The slick interface design and a drag-and-drop UI ensure that your team has a fast and reliable platform to work with. Pipedrive even allows for email integration which means that your sales team doesn't have to multitask with different tabs and simply focus on doing their job.
Copper
Copper (formally Prosperworks) is a CRM with full Google suite integration. This means that the service is compatible with all the apps and tools found on Google, including Drive, Sheets, and Docs.
What separates Copper from other CRMs is the VoIP compatibility that comes integrated into the service.

Amari Mellor, Senior Customer Service Representative for Grabmyessay
This allows your sales managers and customer support to interact with callers and third parties without exiting the tool itself. It records and stores voice chats for later analysis and allows you to store and modify important data straight through Google itself. Copper is one of the more feature-full CRMs out there and is a good fit for most small businesses looking for a permanent CRM solution.
HubSpot
As the most affordable CRM on the market, HubSpot lives up to the hype. This is the de facto choice for startups and small businesses with lackluster budgets. It allows for full customer management and data analysis, as well as Gmail integration within the CRM. Best of all, HubSpot adjusts the pricing according to the options you use and the package you choose.
The fewer things you use actively, the less you will pay at the end of the month. HubSpot is a great platform for data tracking and customer management without any advanced options available. However, this is a minor downside, since most of the advanced tracking and analysis options are somewhat unnecessary for small and growing businesses.
Zoho
If the restriction to 10 users doesn't prove to be an issue for you, then Zoho might be the perfect CRM for your business. Zoho is a free CRM with the core functionality of most advanced CRMs. It allows for customer management, analysis and support through the on-service UI.
Zoho is crafted with salespeople in mind and features gamification capabilities. This means that your sales team might create a competitive atmosphere in the startup and work for the betterment of each other. Zoho does offer more advanced capabilities and an expanded user roster at a small monthly fee. However, most small businesses and startups will find plenty of versatility and functionality in the free version as well.
Your CRM is for Your Consumers
Think of your customers and your mutual interaction when you choose your CRM software. What are the difficulties you are experiencing now and would like to alleviate? This simple question can sometimes be all the initiative you need to invest in a CRM solution.
74% of CRM users said that they had more detailed access to customer data after investing in CRM.

CRM Software UserView
There is no need to manually conduct customer management with so many feature-full and affordable solutions out there. Take a leap of faith and try a new tool to see if it fits your existing workflow. You might just be surprised with the results.