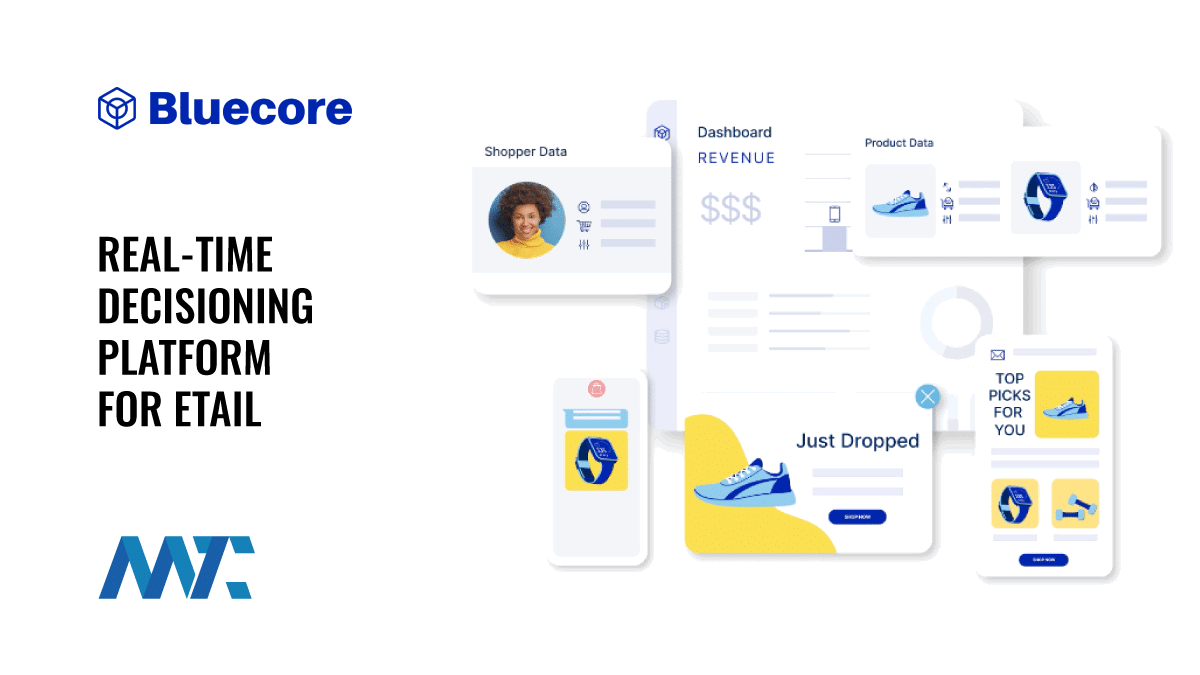 You're the marketer. What are you going to do next? This is a question marketers ask themselves constantly. Data is now flowing into organizations at record speed and volume, and the process of organizing and acting on this data can be paralyzing.
For starters, you're tasked with knowing a variety of things about your customers:
Who are my most valuable customers?
Who are my customers who only buy discounted items?
Which customers am I about to lose?
… and the list goes on.
If you can aggregate multi-channel data and make sense of who's who in your customer base, what do you do next with that information? Meaning, how do you act on it? This is your media plan: Who do you target, through which channels do you communicate those messages and when do you act? This depth of knowledge, insight, and ability is out of reach for most marketers.
In response to this industry challenge, Bluecore, a four-year-old SaaS technology provider, announced its new Decisioning Platform for retailers to help answer the question of "what's next?" Its singular interface empowers retailer marketers to manage data and generate audiences across channels, without IT involvement.
We live in an instant gratification world where marketers don't have the luxury of time. Speed and real-time insight are the keys to driving acquisition, conversion, and retention metrics in today's competitive retail environment. CRM and analytics tools offer retailers the ability to amass information for this very purpose, but merely amassing data doesn't drive results.
Retail marketers don't need more data or new tools to consolidate data. They need help deciphering trends in their data and they need decisioning tools to employ that data. Empower your teams to act on what they know about your customers so you can create truly meaningful experiences at timely junctures in the shopping journey.
Marketers don't need more data. They need help using it – that's the missing component in today's marketing stack. We designed our platform to integrate seamlessly within existing marketing stacks, without the help of IT teams, and with a simplified user interface so marketers can build and sync audiences across channels in a matter of seconds. Fayez Mohamood, co-founder, and CEO of Bluecore
As the connective tissue in your marketing stack, Bluecore's Decisioning Platform effortlessly connects sources of data, like the CRM, product catalog, and eCommerce platform, with channel technologies that communicate directly with your customers. In doing so, the platform processes massive data sets in seconds, making it immediately actionable for marketers to build audiences, which could include your most valuable customers, discount buyers, and customers who are about to churn. Marketers can then deploy campaigns across channels like email, social, search, and onsite.
Get a Bluecore Decisioning Platform Demo
Let's take a specific example from a global athletic footwear and apparel retailer:
The Problem
As one of the top worldwide designers, marketers, and distributors of fitness and lifestyle footwear, apparel, and equipment, this global brand has long been known for leading digital trends and offering its audiences truly engaging experiences – both in-store and online. But as is the case for most online retailers, especially those stemming from large organizations with complex infrastructures, accessing and acting quickly on customer data proved challenging for the company.
To overcome this challenge, the retailer turned to Bluecore to:
Analyze and determine customer affinity levels using real-time customer data
Send highly personalized triggered emails, social media content, display ads and onsite experiences
Uncover actionable customer insights and generate retail-specific audiences in seconds based on historical data and predictive algorithms
Quickly sync audiences across email, social and onsite channels to run true multi-channel marketing campaigns without tasking the IT department
Prior to Bluecore, we didn't have adequate access to our consumer data. We weren't able to easily manipulate it or draw actions from it. We realized Bluecore could not only help us solve this problem, but it could be solved without burdening our global IT department. This was a huge selling point for us, as Bluecore's flexible and easy-to-use interface allows us to keep our marketing campaigns where they should be – within the marketing department, not in the hands of our IT department. Being able to take back the control of our marketing campaigns was huge. We haven't seen a platform this easy-to-use or quick to implement in any other tool so far. Retailer Senior Manager of CRM
The retailer now uses the Bluecore Decisioning Platform to quickly analyze and integrate data, generate audiences in seconds and implement cross-channel campaigns around new product launches. Specifically, the brand has benefited from three core use cases:
Increasing Marketing Control Over and Access to Data
Prior to implementing Bluecore, email campaign creation required the assistance of the company's IT department and could take anywhere from 40 to 60 days to launch. With Bluecore, however, the marketing team can test and implement targeted abandonment and lifecycle-triggered email campaigns in days.
In addition to helping avoid time-consuming and complicated IT integrations, Bluecore also made it easy for the retailer to integrate these campaigns with other technology partners. For example, the marketing team can take a campaign targeted at high-value buyers in key cities (i.e. Boston, New York City, Los Angeles) and integrate the data with the Handstand Fitness App to offer shoppers in those geographies a free personal training session.
Key results of these efforts included:
The ability to identify more customers onsite and launch more remarketing campaigns with Bluecore as compared to the retailer's previous platform, SaleCycle
Higher open and click rates with Bluecore than with SaleCycle, ultimately leading to a return on investment of 10:1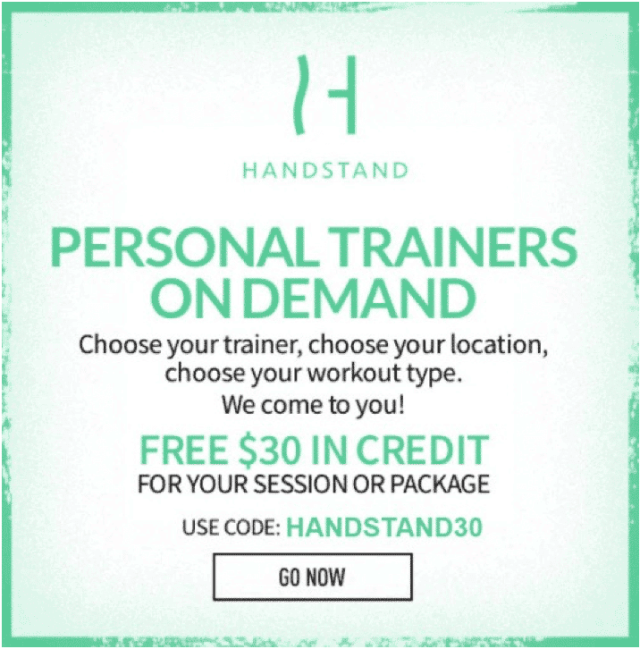 Improving Omnichannel Brand Promotion
When the retailer recognized the need to organize consistent communication across channels, it turned to Bluecore for help. The brand kicked off its omnichannel promotion efforts with the launch of a new shoe in a popular line of athletic footwear. To start, the company used Bluecore's Decisioning Platform to build a real-time audience of customers with a high affinity to purchase products from the line of footwear. It then delivered a personalized, onsite experience for this audience by using Bluecore to work seamlessly with onsite personalization platforms and adjust the homepage creative on the fly to show the new shoe and other products from the same line. The company also took these efforts cross-channel by serving similar creative assets within Facebook ads and through email marketing campaigns to those shoppers with a high affinity to purchase as identified by Bluecore.
To extend the life of campaign launch activities and keep content fresh for high-value consumers, the team also introduced a special incentive for repeat visitors and consumers receiving second-touch messaging that offered free entry into one of the company's largest global events.
Key results of these efforts included:
A 76% lift in clicks for the personalized content
Increased conversion by over 30% on cart abandonments for campaigns that included the added incentive of free event entry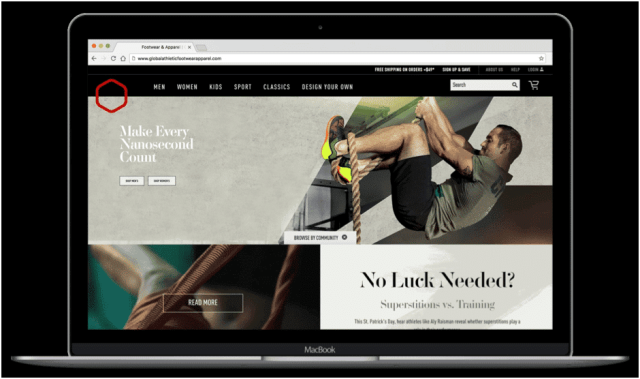 Identifying New Audiences to Target Across Channels
Bluecore also assisted the retailer with an initiative to grow its audience on new channels by running a social campaign tied to the launch of a new hype product. Using Bluecore's real-time Decisioning Platform, the company built an audience of shoppers who viewed the new product within the last 60 days but didn't purchase and targeted them via Facebook ads.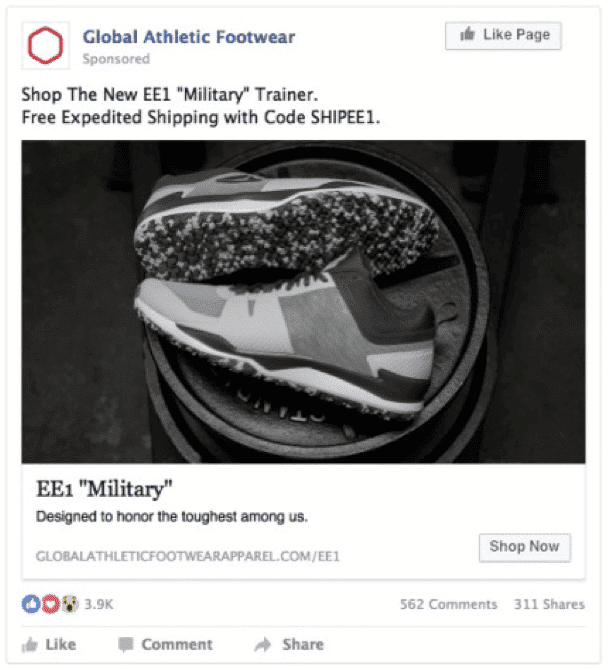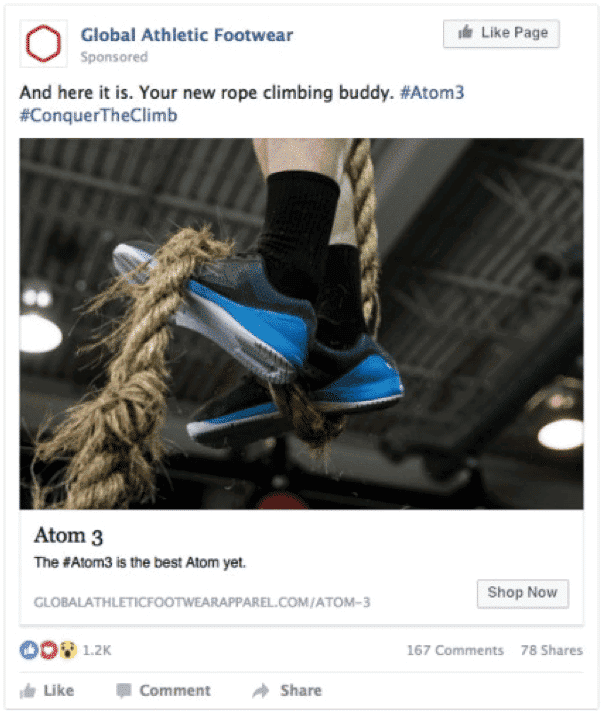 Overall, Bluecore's Decisioning Platform has helped this retailer's marketing team take control of customer data, make that data actionable and use it in an intelligent, personalized way to improve performance across channels. Since working with Bluecore, the retailer has learned that achieving these results isn't about getting mountains of customer data into one place. Rather, it's about bringing the decisioning process of what to do with all of those insights into a single platform.
Audience Insights
With Audience Insights, eCommerce marketers gain access to the industry's fastest and most in-depth dashboard for behavioral- and product-based insights for any audience segment they choose to create. Once a marketer creates an audience within Bluecore, they can now access Audience Insights to visualize how a particular segment is predicted to engage and convert, and then develop campaigns and strategies to maximize results.
With Audience Insights, marketing leaders can learn how their most valuable customer segments are performing relative to other customer groups, and how their campaigns fare with those audiences. Marketers can analyze this data week over week and plan marketing strategies against specific segments of their customer base.
The Audience Insights dashboard answers questions like:
What is the value of this audience? A look at the percent of overall revenue, average order value (AOV), average number of products per order, average lifetime value (ALV), and average predicted lifetime value (LTV)
What is the health of this audience? A breakdown of lost, active, and at-risk customers
Where can I contact this audience? Details on how many customers in a particular audience can be reached in a given channel, such as email, social, display, or onsite
How is this audience engaging with products? Showcases "Rockstars," "Cash Cows" and "Hidden Gems" products
How is this audience engaging with my site? Easily understand event trends, site conversion funnel, and site events comparisons
How is this audience engaging with my emails? A detailed view of delivered, opened and clicked emails, as well as unsubscribes based on individual audience segments
Who are the most interesting customers? An anonymous look at individual consumers broken down by top spenders, top browsers, and highest potential
Read More about Audience Insights