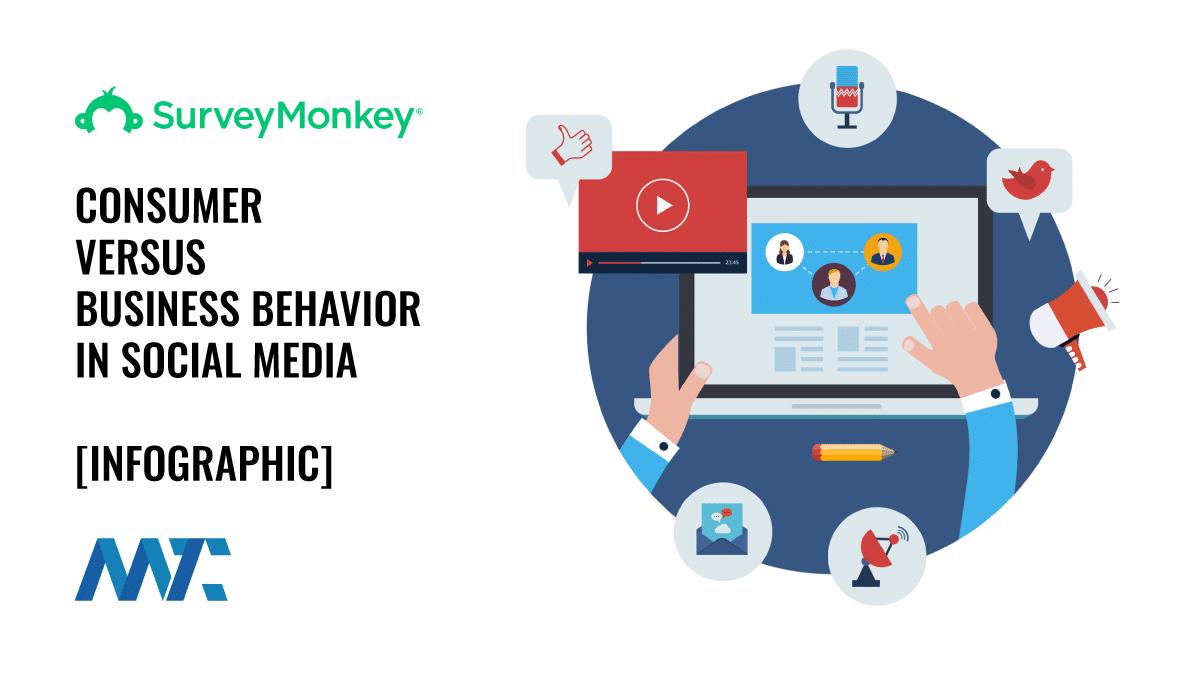 SurveyMonkey surveyed decision-makers in U.S. businesses with less than 1,000 employees and consumers to understand their use of social media, particularly Facebook, to interact. A SurveyMonkey online survey was used to collect and analyze the data, and the results were published: Marketing in a Digital World SMB & Consumer Survey Results, 2011.
In total, 1180 small and medium-sized business (SMB) decision-makers and 500 consumers completed the survey providing insight into their social media use, Facebook preferences, and how each segment uses these tools to interact for business purposes.
The objective: obtain a deeper view of how small to mid-sized businesses (SMBs) and consumers use social media tools to interact for business purposes.
The results were so fascinating that I asked SurveyMonkey if we could put the results into an Infographic for them. They loved the idea, and we've now developed another fantastic infographic! It's fascinating to compare the responses of consumers to SMB decision-makers. It shares a lot of insight into the gaps between how businesses view social media and consumers' expectations on how they'd like businesses to participate!