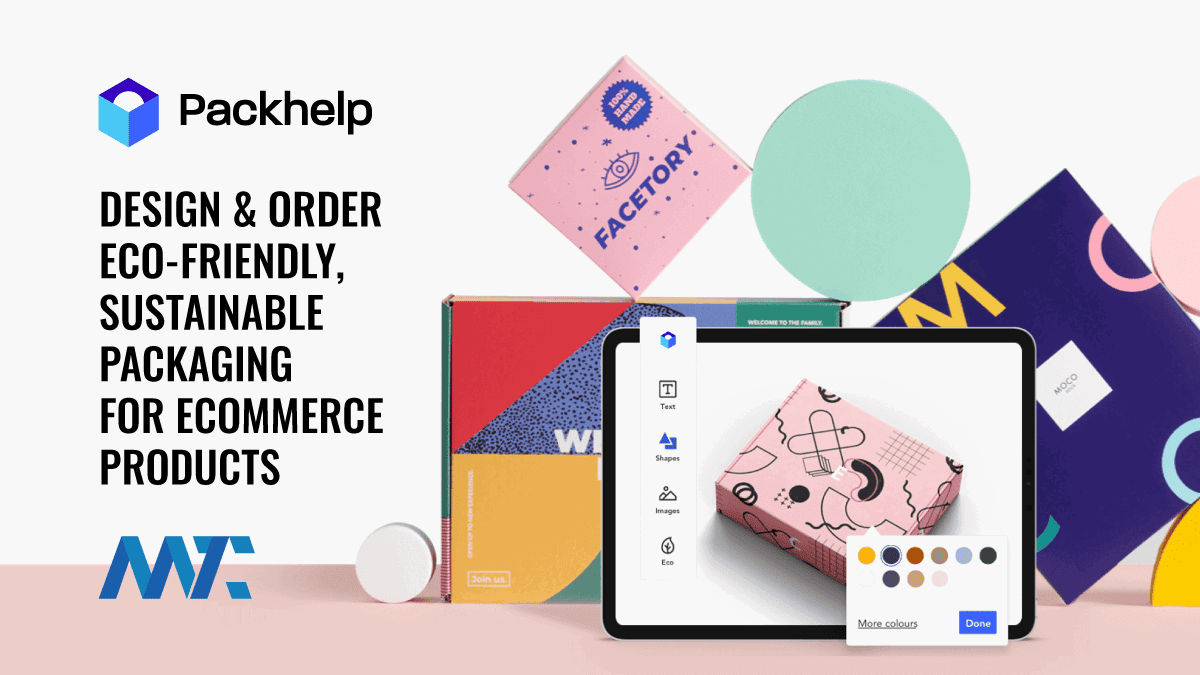 Ecommerce and Retail
Where To Order Custom Eco-Friendly, Sustainable Packaging For Your Ecommerce Products
Rarely does a week go by that I'm not getting some kind of delivery to my home. I have a very busy life so the convenience of getting an Amazon Key delivery of items or groceries inside my garage is too hard to pass up. That said, I am quite conscious of the fact that there's a lot of waste associated with my habits.
One interesting note is that while my recycle bin is picked up every two weeks, it's always overflowing when compared to my actual garbage… so I can't help but my efforts may be paying off. One thing I do is add items to my cart but only order when I see that I can combine several orders into fewer deliveries and boxes.
Another thing that I'm deliberate on is ordering from vendors who are also eco-friendly. For instance, I order biodegradable pods from SF Bay. Not only is it amazing coffee, but the pods are beautifully designed and I've noticed it's far easier to maintain my coffee maker than those clunky plastic pods.
K-Cups may be small in size, but the waste is adding up fast. The amount of K-Cups trashed into landfills as of today could wrap around the planet more than 10 times! More broadly, almost 25% of American homes owned a single cup brewing machine. That's over 75 million homes brewing single use pods like K-cups everyday, multiple times a day. This means that tens of billions of nonreusable, nonrecyclable plastic pods have ended up in landfills thanks to companies like Keurig – and that number is exponentially growing as more companies join the industry.

The Story of Stuff
I'm not the only one making changes. With delivery skyrocketing through the pandemic lockdowns, consumers have begun making a deliberate effort to reduce their waste.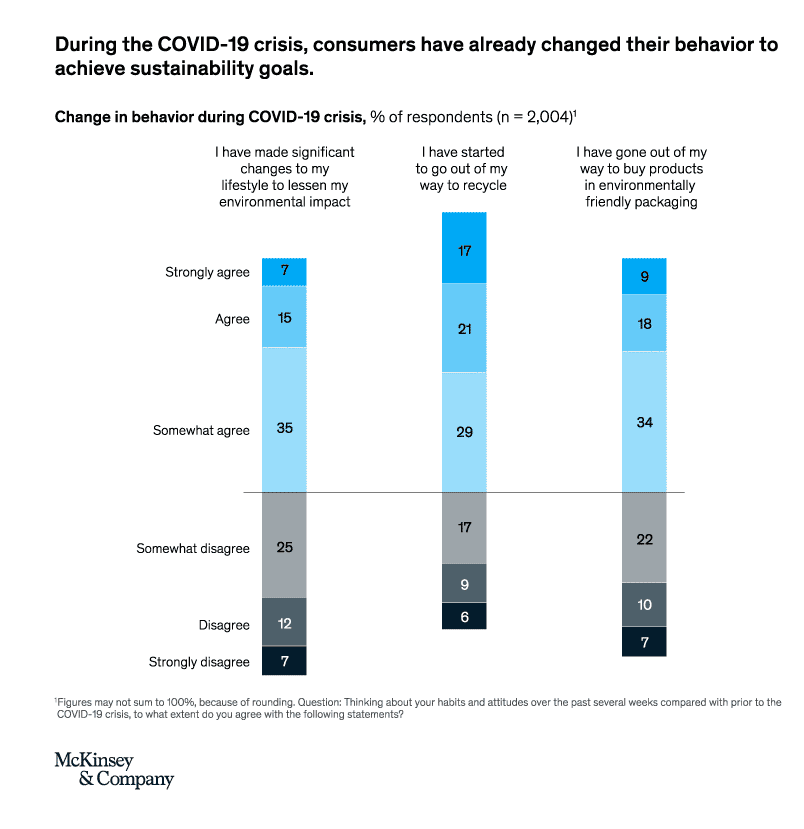 Of consumers surveyed, 57 percent have made significant changes to their lifestyles to lessen their environmental impact, and more than 60 percent report going out of their way to recycle and purchase products in environmentally friendly packaging.

McKinsey & Company Survey: Consumer sentiment on sustainability in fashion
Packhelp Sustainable Packaging
Packaging isn't just an afterthought of e-commerce to protect and deliver your products:
Packaging creates a memorable first impression.
Packaging can increase the perceived value of your product.
Packaging provides an opportunity to promote your brand.
Packaging can cross-promote products or provide additional offers to your customer.
And… with sustainability top of mind with consumers, the opportunity to show your consumers that you care about the same issues they do is yet another way to engage deeper with your customers.
Packhelp provides eco-friendly mailer boxes, bio-degradable poly mailers, product packaging, rigid boxes, shipping boxes, food packaging, bags, packing paper, envelopes, printed shipping tape, and other accessories for e-commerce stores. All products are fully and transparently documented for their ethical sourcing, percent of recycled material, whether or not they're compostable, whether or not they're biodegradable, vegan-friendly (no animal-derived components), as well as what regulatory and third-party certifications they meet.
You can easily upload your branding elements and fully customize the packaging through their website. Just don't forget to promote your sustainability as well. Packhelp has their own eco-badge that you can incorporate: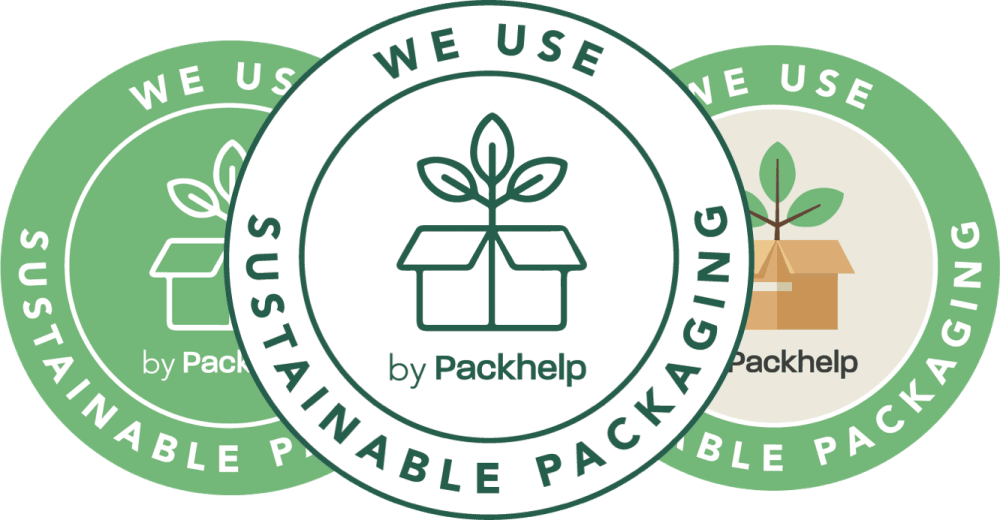 Packhelp doesn't just provide the materials, they have also worked with One Tree Planted to plant over 16,200 trees.
Disclosure: I'm an affiliate for Packhelp and I'm using other affiliate links in this article.