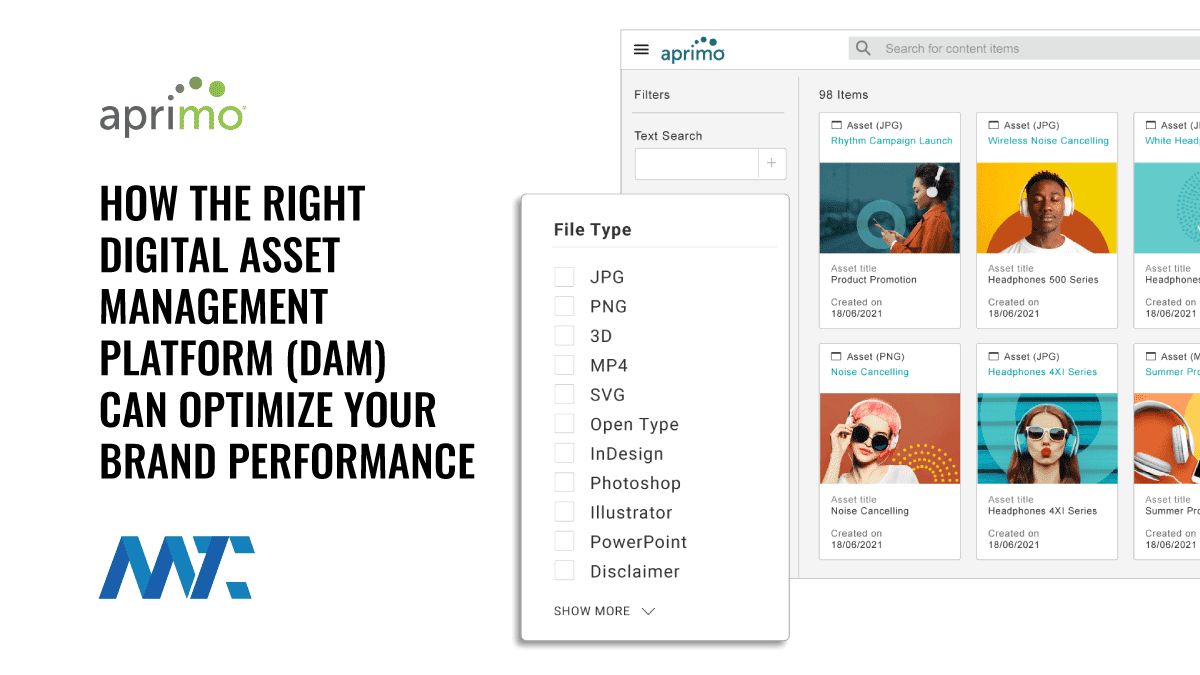 When it comes to storing and organizing content, there are several solutions out there—think content management systems (CMS) or file hosting services (like Dropbox). Digital Asset Management (DAM) works in tandem with these types of solutions—but takes a different approach to content.
Options like Box, Dropbox, Google Drive, Sharepoint, etc.., essentially act as simple parking lots for final, end-state assets; they don't support all the upstream processes that go into creating, reviewing, and managing those assets.
In terms of DAM vs CMS – they are separate systems performing very different functions across marketing organizations. While a CMS helps you manage content for your website and other digital properties like blogs, landing pages, and microsites, a DAM, on the other hand, is optimized to manage content creation, management, and delivery across the entire content lifecycle and across all channels. DAMs also support multiple asset types, including video, 3D, audio, and emerging content types, acting as a powerful, single source of truth of all your brand's content throughout the customer journey.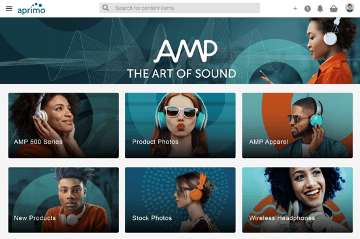 1. How You Can Use DAM To Adopt Modular Content Strategies
With DAM as your centralized repository, you allow for complete control of your content, including the flexibility to mix and match content assets across brands, markets, regions, channels, and more. Breaking down content into smaller, reusable modular content – into content blocks, sets, and experiences – gives teams the capability and the flexibility to more efficiently and more dynamically use approved content to deliver engaging, relevant, and personalized content quickly in whatever channels their customers are in.
While using a modular content strategy will inevitably increase the number of content objects within a DAM, there are metadata optimization approaches, such as metadata inheritance, that can help simplify and automate some aspects of governing modular content.
It's important to note that DAM can play a critical role in modular content strategies by supporting content related to risk and compliance management, such as disclaimers, disclosures, trademarks, etc. DAMs can also manage content to support rules around usability, for example, how content should or should not be used or combined for certain audiences, channels, or regions.
Finally, an enormous benefit of having all modular content centralized within a DAM is that it will allow you to understand how and where content is being used and reused, giving you actionable insights into content performance, what content worked best for a certain activity, if content needs to be changed or retired, and much more.
2. How DAM Enables Better Content Personalization
In today's digital age, content is the conversation that brands have with their customers. We, as customers, choose a brand based on our experience with that brand: how well it knows us, how it makes us feel, how consistent it is when we interact with it, and how convenient and relevant it is to our lives.
But delivering those personalized customer experiences at every interaction is not easy and can take up valuable resources and time. That is where a foundational system like Aprimo comes in.
Effective personalization begins with efficient creative production and a content strategy to support personalization at scale. Aprimo not only serves as the backbone of your entire content operations, managing and organizing all the individual elements that make up each content experience, but it also enables strategies like modular content, where creative and content teams can quickly and easily create, find, collaborate, share, and reuse content to scale customer experience and personalization and drive greater efficiency.
Aprimo's Smart Content Personalization feature enables you to automatically send metadata-enriched tags to personalization engines that can then match content with the right, targeted persona. Through Salesforce and Aprimo connectors, you are empowered to engage with your customers across channels, personalize with intelligence, and to have content and your customer drive the content marketing process. And features like tokens within brand templates can even auto-populate customer-specific information, like contact information, to further personalize and create a better customer experience.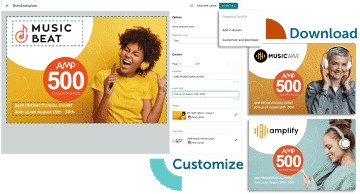 3. How You Can Use DAM To Ensure Airtight Compliance
Companies create a lot of content and managing the risk associated with that content is a complex process. Without a DAM, content and workflows are often siloed across different departments and tools, adding unnecessary complexity and risk that can lead to enormous fines from regulatory bodies. Simplifying those handoffs and connection points can save time and money and increase speed to market.
To cover all bases, especially for those in highly regulated and specialized industries like life sciences or financial services, you need a single source of truth to improve both regulatory compliance reviews and disclosure management, evidence substantiation, and to better manage all digital assets. After all, your content is only as good as how well it is tracked, managed, reviewed, and stored.
By integrating the power of Aprimo and compliance solution technologies, organizations can deliver a complete, end-to-end process that allows them to achieve the through-line traceability of content necessary to respond to regulatory inquiry, reduce the risk of costly fines, and protect their brand reputation—all while delivering an exceptional experience and reducing time to market.
4. How DAM Helps Brand Consistency Across Languages And Regions
It's not enough to just deliver on-brand, compliant content. Brands also need to make sure that the right content is shared with the right consumer – an essential part of a – positive brand experience.
That means that brands need to ensure that the right assets are used in each campaign and channel, especially when juggling content across different languages and regions. This is where solutions like brand guidelines, brand portals, and brand templates come in handy. These features allow all teams, both internal and external (think agencies or partners), to easily and quickly download all approved and up-to-date messaging guidelines, logos, fonts, assets, and more with direct links in your DAM for use across channels, regions, and languages. That means a US asset can easily and quickly be modified and delivered into a UK market without needing added creative support.
For example, imagine you just completed an awareness campaign in the US that was wildly successful, and several regional marketers now want to execute a similar campaign. Using your DAM, you can make all the elements of that campaign accessible to those teams knowing that the templates, content, design, logo, graphics, video, and more are approved, up-to-date, and fully compliant.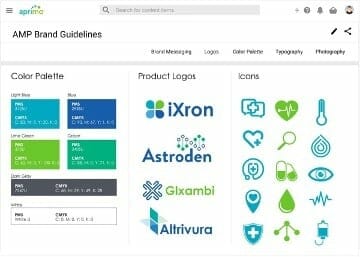 5. How DAM Helps Your Creative Teams
Not only can your DAM help with brand consistency across different markets, but it can also help avoid creative bottlenecks by giving back time to your creative and design teams to focus on higher-value projects.
With a DAM, creative teams can quickly and easily create, manage, and deliver content with an entire library of modular assets that are all approved, on-brand, and compliant. They can also create brand templates for non-creative users to localize content for use in different markets. A solution like Aprimo can also implement AI-driven automation to streamline creative workflows, collaboration, reviews, and approvals so those teams can focus their talent and time on creating high-performance content at scale instead of being bogged down with mundane tasks.
The result of all of that is department and company-wide alignment with a single source of truth, shorter cycle times, and real-time visibility into the content that's performing and the return on effort (ROE) in order to make more informed decisions when it comes to delivering the personalized digital experiences customers expect.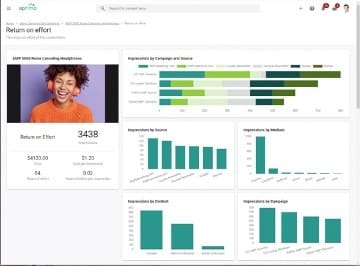 6. How To Set Up Your DAM For Agencies, Channel Partners, Distributors, And Other Third-Party Stakeholders
As mentioned, instead of siloed content repositories and workflows across different applications, Aprimo streamlines the entire content creation process, from creation and reviews to distribution and expiration—all in one place. It also simplifies the maintenance of your content, allowing you to easily find, replace, or archive content, and avoid duplicates of the same asset.
That means no more Dropbox and Google Drive—even when it comes to collaborating with key stakeholders outside of your organization. With a DAM, you can give external agencies and distributors controlled access to the assets they need, and even share new content uploaded by one agency with another for faster reuse of content.
Features like public Content Delivery Network (CDN) links mean that not only do you ensure that only the latest version of your content is being used, but you also benefit from faster load times and automatically updated versions of your assets wherever they're being deployed, like in your CMS.
You can also easily maintain brand consistency by providing brand guidelines, templates, and approved assets for agencies to repurpose content faster, with features like different download options and automated crops for use in different social channels.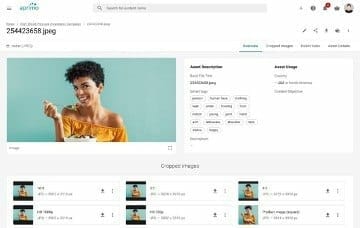 7. How The Right DAM Enables CMS-Agnostic Content Operations
Not all DAMs are created equal. While there are CMS platforms that offer a DAM, it's simply one element of a larger solution– possibly even a bolt-on solution from a recent acquisition. These platform DAMs act as simple repositories for final assets and don't offer the power, agility, and flexibility needed to work effectively within a mixed ecosystem that is continuously evolving.
In today's complex digital world, it is impossible for brands to fully standardize with one vendor for their entire omnichannel stack. Therefore, when choosing a DAM, you should be looking for a solution that is CMS-agnostic and can serve as your universal content engine with integration across multiple downstream solutions. With a best-of-breed DAM, you can future-proof your organization with the independence to grow your business into new channels, via extendable and open integration.
Your DAM should be able to serve omnichannel needs across any CMS, multiple CMS's in parallel, and virtually any channel type and ecosystem configuration. It becomes that universal content engine, independent of any changes you make to your CMS down the road. Instead of relying on a restricting set of tools that usually only "speak" with one another, an independent DAM, built on a composable content architecture, gives you the ability to easily work within a diverse ecosystem so you can accelerate time to market and conversion, and take control over the way you move your brand forward.