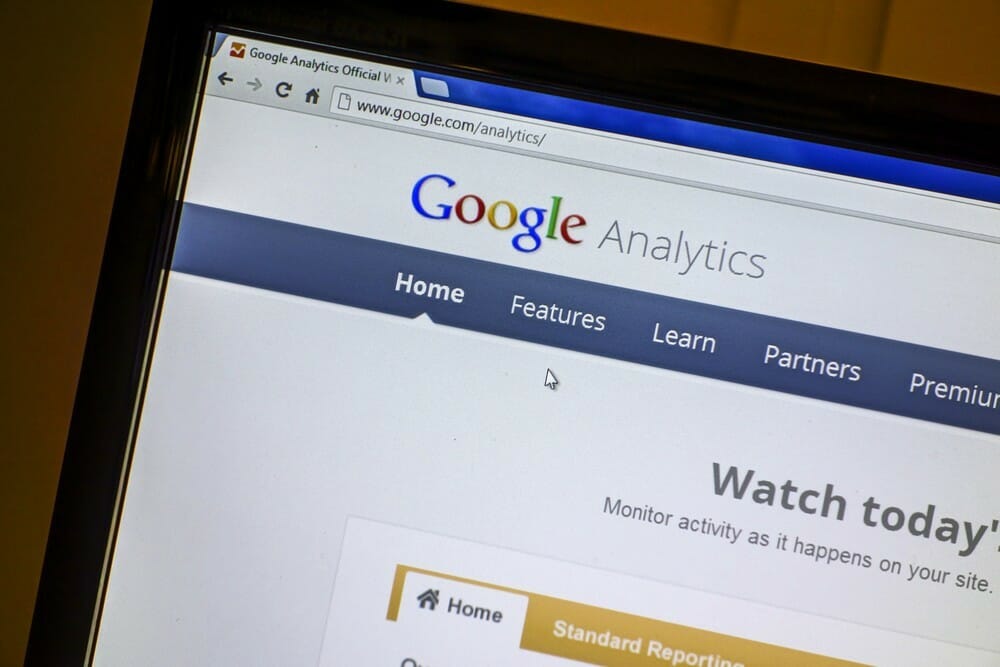 It may point to some usability issues with your software when you can't do something as simple as add another user… ahhh, but that's what we all love about Google Analytics. I'm actually writing this post for one of our clients so they can add us as a user. Adding a user isn't the easiest task, though.
First, you'll need to go to Admin, which Google Analytics moved to the bottom left of the navigation screen.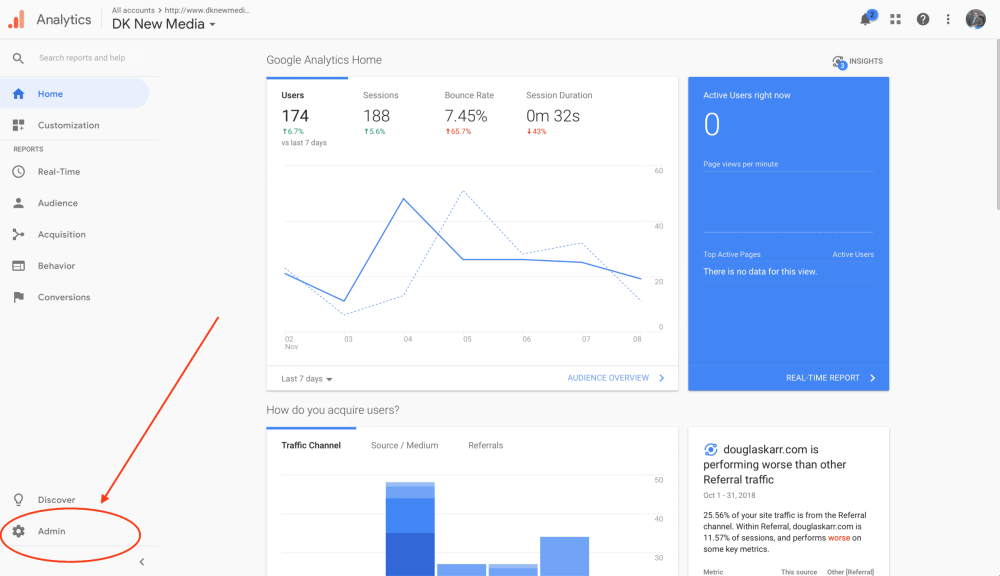 This will bring you to a full navigation screen for your accounts. Select the property that you wish to add the user to, then click User Management.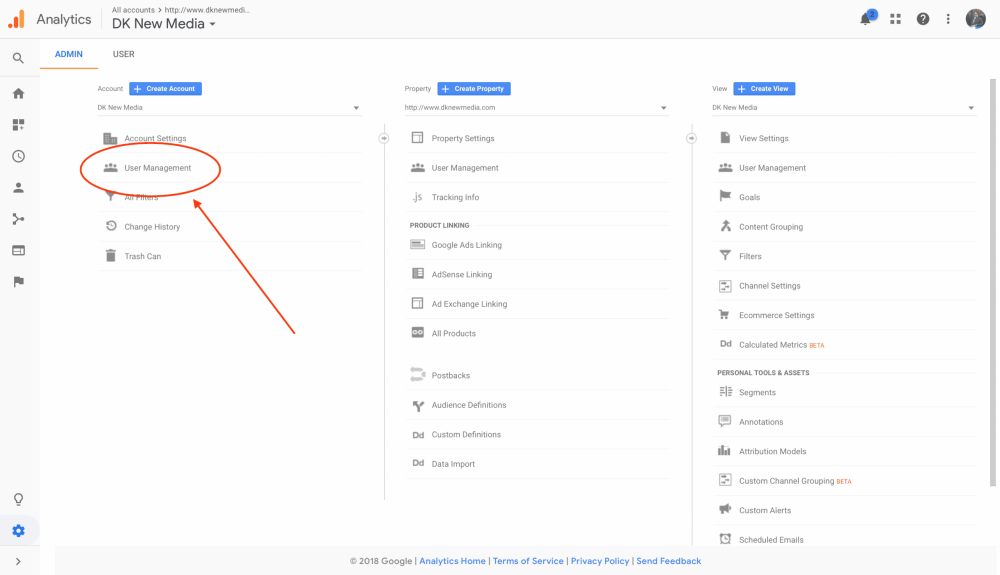 This will pop up a sidebar with a list of all the users. If you click the blue plus sign in the top right, you can add additional users and set their permissions.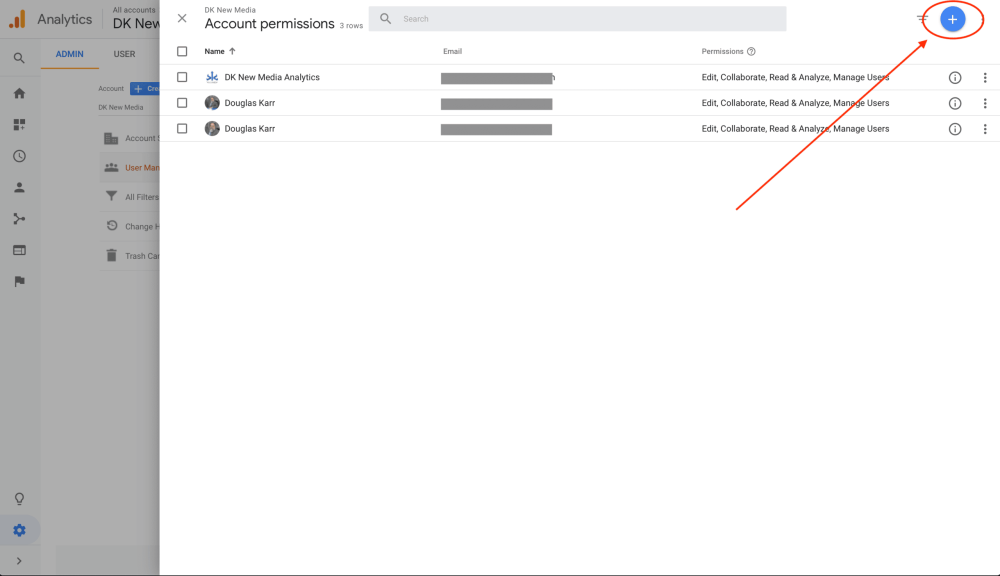 If you're adding someone to manage Webmaster and Google Analytics, you have to enable all permissions. I'd also check the optional checkbox to notify them that they now have access.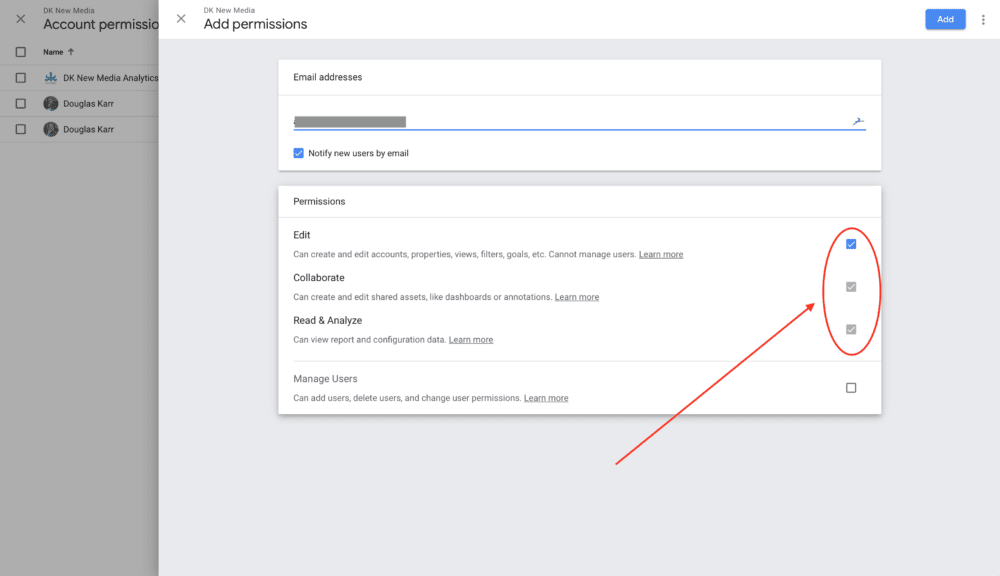 Here's an overview video from Google that's riduncously long given this is just a handful of clicks.