Over at WPEngine, I noticed they were running a really nice online chat program that popped up after about 45 seconds on the site. More and more of our clients had been asking for such a solution, so I did some digging and was surprised what I found!
SnapEngage is a ridiculously simple Chat program for your website that takes about 5 minutes to install:
First, you fill out their widget and embed the script in your site.
Next, you connect with the virtual 'visitors' on Gtalk or Skype.
That's it… you're done! Seriously!
The platform has a ton of additional customizations available so we did a couple more things:
We customized the button and are upgrading the template (requires $49/mo business account or greater).
We added a "Chat with Us" link on our Facebook Page (Beta feature).
We are pushing the transcript file to our inbox.
We added Basecamp integration (no cost) so that each conversation starts a thread in a new project we called 'Leads'. They integrate with a number of CRMs (including SalesForce) and helpdesks.
We added more employees (the business account allows up to 4) and customized their photos.
You can adjust the button to start the chat anywhere on your site, we chose the right side: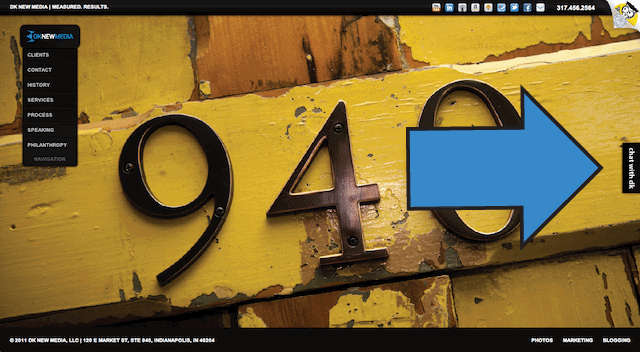 Click the button and the chat opens. If no one is available to answer the question, it simply forwards an email to you. If you are online, it pops up in Skype or GTalk respectively!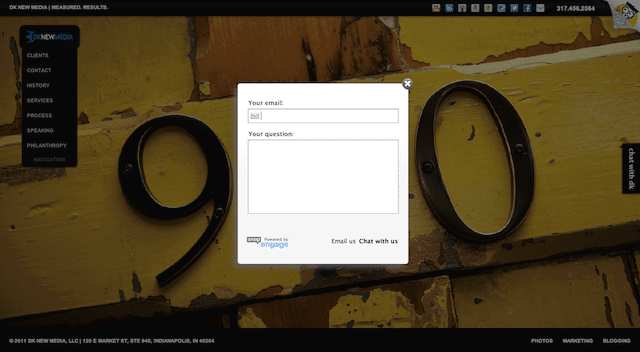 Check out all the features of SnapEngage on their features page – it's both robust and affordable! This is a fantastic timesaver for people who visit your site and it provides a great opportunity to capture a lead that may not find what they want and abandon your site altogether.
Oh… and yes, that's an affiliate link!