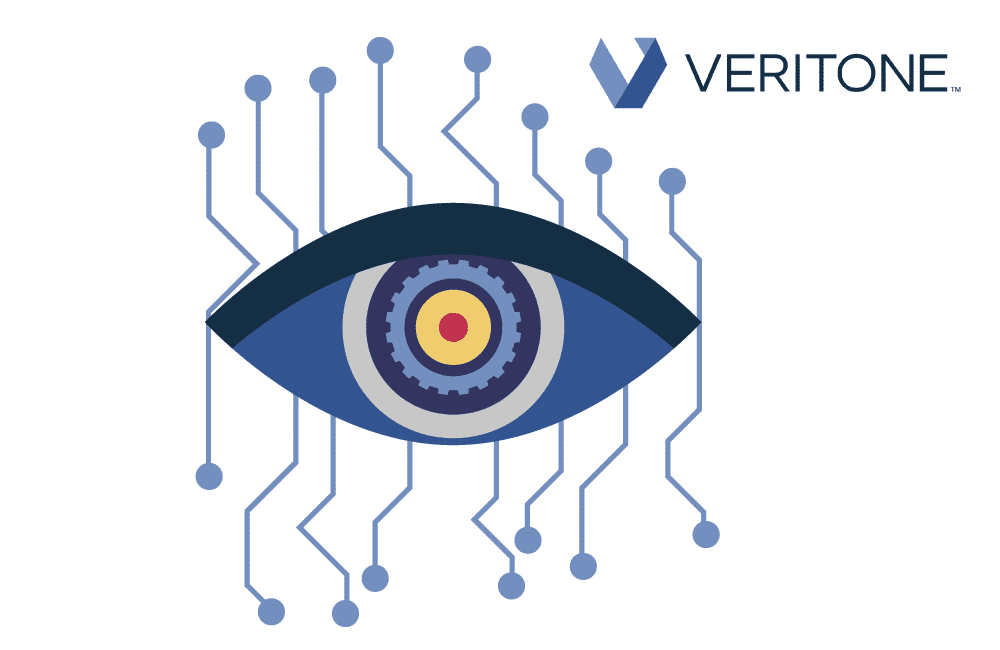 In an instantaneous world of online media, brand reputation should be seen as a matter of life and death. But, when it comes to broadcast media, managing everything people say about a brand can feel next to impossible. The FCC documented more than 32,000 television and radio stations broadcasting daily, leaving branding and marketing experts scrambling to review and stay ahead of ROI measurements for advertisers and stakeholders.
Thankfully, artificial intelligence has advanced to ingest, unlock and analyze linear content, from local radio to native mentions on live TV – providing brands the ability to unearth negative and positive sentiments with searchable keywords, quickly identifying complaints and highlighting gratitudes. Cognitive engines can detect voices, names, logos, and objects, creating databases for businesses to extract only what's needed, with no lost time reviewing hours and hours of footage.

Veritone One is a subsidiary of Veritone, Inc. and a full-service advertising agency that creates native and traditional advertising for renowned brands. Veritone announced an expansion of services with LegalZoom, the leading provider of legal solutions for small businesses and families, from its initial work testing local campaigns, to delivering full-scale national, local and podcasting campaigns.
Veritone One develops native and traditional advertising with an expertise in media buying, planning, creative development and a commitment to excellence in relationship building with top-tier, national broadcast hosts. Through the partnership, LegalZoom and Veritone One have built robust campaigns that have raised LegalZoom's market awareness using podcasting and host endorsements.
Veritone One leverages proprietary artificial intelligence (AI) technology, the Veritone Platform, to provide LegalZoom transparency and accuracy of ad verification in near real time, as well as competitor tracking.
The Veritone Platform ingests thousands of hours of audio and video content daily, leveraging its powerful suite of integrated cognitive engines, including logo detection, natural language processing, voice fingerprinting, facial recognition and object detection, creating a rich and actionable database and index. The platform offers previously unavailable intelligence along with powerful search and discovery that will continue to optimize clients' offline media spending and effectiveness.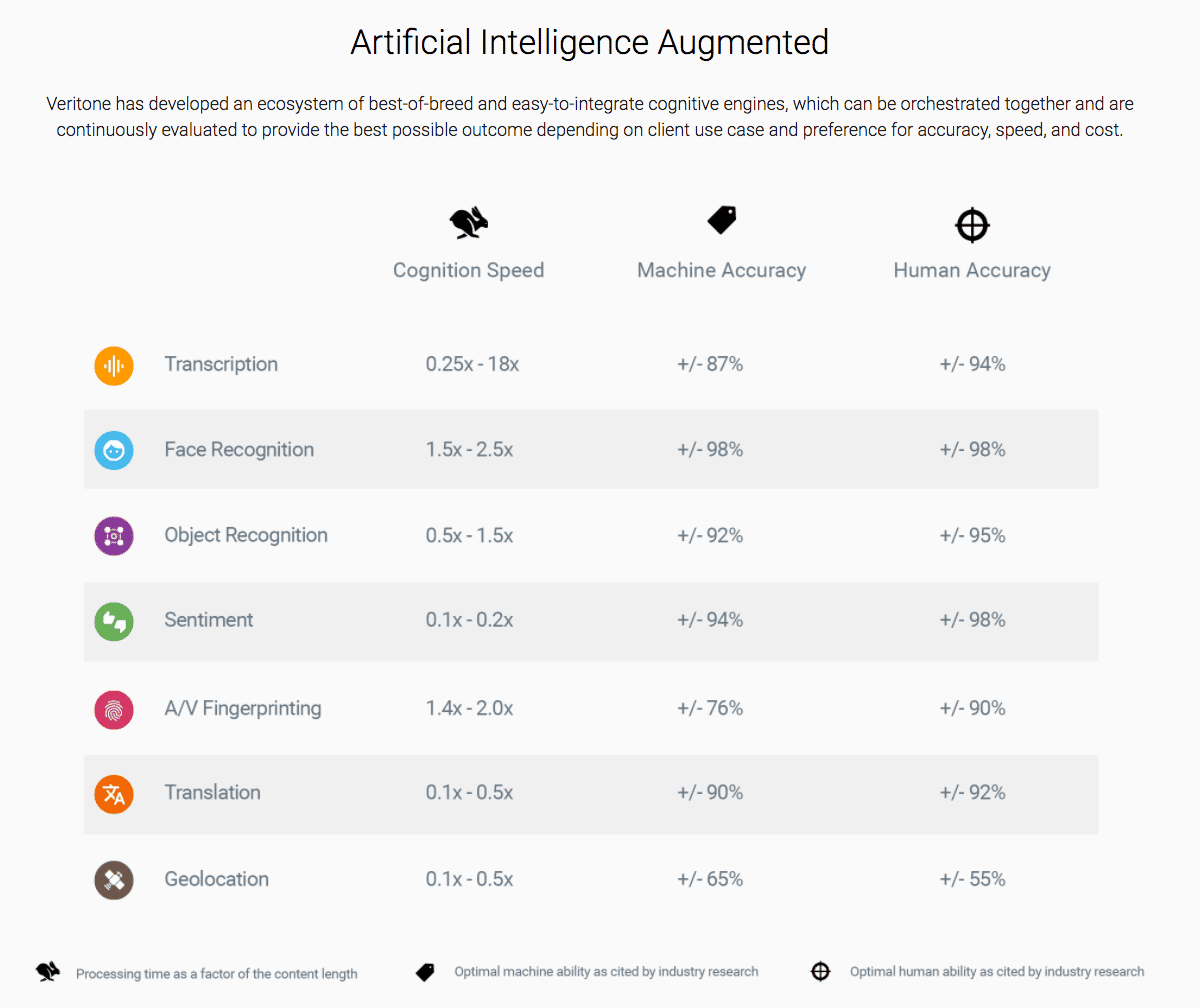 Veritone provides a unified cloud-based solution available for media professionals to capture, index, search, and extend broadcast and digital content. The platform was specifically architected to fully empower the entire organization with near real-time intelligence, from sales and programming to administration.
LegalZoom is proud to have been the first client of Veritone One over 15 years ago, and we have continued to grow this relationship due to the quality of service and innovation they can offer with the Veritone Platform. The creative strategy, copy and content they have developed for our campaigns and the relationships they have fostered with endorsers ensure that we consistently resonate across target mediums and audiences. John Suh, Chief Executive Officer of LegalZoom
It's essential to measure ROI by tracking and recording brand mentions as a result of dollars spent, and verifying that the ad ran at all is the first step. Advertising verification, or "air checks" have been performed manually over many hours for years; it can be one or more employee's sole responsibility to conduct air checks and monitor dubious traffic or responses in broadcast mediums for major brands. Moreover, such a monotonous task involving hours of television and radio broadcasts could result in human error.
Instead, using multiple cognitive engines in a single platform to analyze and present data in near real-time not only frees up hours of time for an employee to use more creative skills sets, it can also save money.
Working with LegalZoom has been an ideal partnership. What started with local radio testing has grown into an opportunity to share their innovative and important message that legal help should be available to everyone. Our team's dedication and creativity, paired with the power of the Veritone Platform provides the perfect foundation as we take charge on new national and local campaigns. Ryan Steelberg, president of Veritone One
As the media era becomes increasingly and solely digital, branding and marketing experts should embrace new technologies, like AI cognitive engine platforms, to remain competitive. Because data builds exponentially each day, the man hours will also increase, creating strain on employees and reducing critical reaction time for brands living in an instant culture of response. Deploying tools that reduce monotonous tasks opens creative brainpower to focus on larger business objectives, while also increasing customer loyalty and ultimately, revenue.
For more information about Veritone One, visit VeritoneOne.com. To learn more about the breakthrough technology turning artificial intelligence into actionable intelligence, visit Veritone.com.