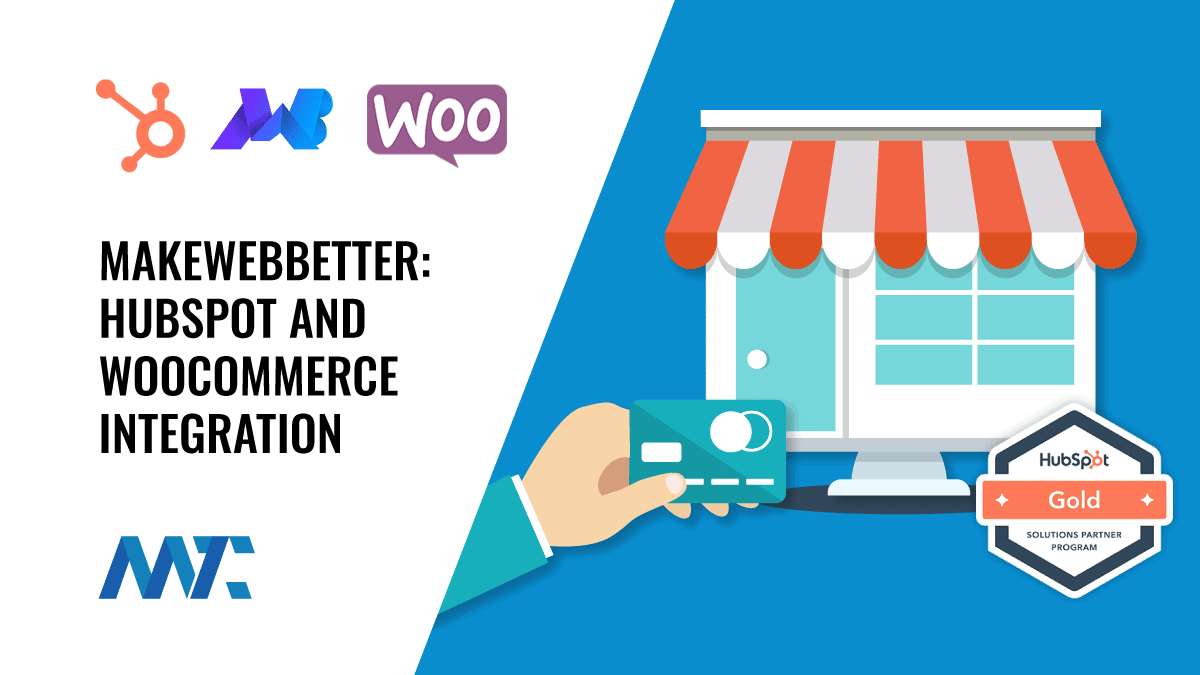 There's no doubting the far reach of HubSpot as a CRM and marketing automation platform and WordPress as a Content Management System. Because it's a simple plugin and add-on, WooCommerce has been growing in popularity as an ecommerce platform to easily implement.
While WordPress has released its own CRM, the platform lacks the maturity of HubSpot for its ability to drive process to the acquisition and retention strategies of an organization. HubSpot's affordable coupling of customer relationship management (CRM) and marketing automation makes it a great platform to implement at a company that is evolving its inbound marketing processes and strategies.
On the other side of the equation, HubSpot's CMS isn't as mature as WordPress, nor do they offer any type of proprietary ecommerce solution. If your business wants all the advantages of a CRM, ecommerce solution, and marketing automation… you're going to have to integrate. Thankfully, HubSpot and WordPress have robust integration features and such widespread market share that there are solutions to choose from that do the trick.
MakeWebBetter: HubSpot and WooCommerce
My company helps to implement and integrate solutions… and it's an expensive endeavor. Hiring consultants and development resources can cost a company hundreds of thousands of dollars – not to mention the ongoing maintenance and enhancements often required. As a result, the first thing we do as consultants is to look for productized solutions that are already being adopted and that have a great reputation.
MakeWebBetter is one of those companies… not just a team of plugin developers, but an agency that helps implement and service HubSpot and WordPress clients. They're also a Gold Member of the HubSpot Solutions Partner Program. In other words, they've got dedicated resources to continue to improve, innovate, and maintain their solutions.
Specific to HubSpot and WooCommerce, their plugins and optional service offerings will help you integrate the two data sources, pass the ecommerce activity back to HubSpot, and make the data accessible for personalized, segmented marketing communications to help drive conversions and upsell opportunities.
How to Integrate HubSpot and WooCommerce
MakeWebBetter's HubSpot and WooCommerce integration can be achieved in 5 key steps:
Connect your WooCommerce shopping cart To HubSpot
Decide your fields and custom groups to integrate to HubSpot
Segment your leads with HubSpot's Smart List and recency, frequency, and monetary (RFM) Segmentation.
Enable prebuilt ecommerce marketing workflows in HubSpot to drive conversions.
Build reports to visualize your sales and business growth.
Prebuilt Ecommerce marketing workflows include:
Abandoned Cart Recovery Workflow – Helps you to recover abandoned carts and lets your customers finish their purchase with a series of emails, offering discount coupons.
Welcome New Customers & Get 2nd Order Workflow – This email triggers after the first purchase and is designed to give your customers some useful content that delights them.
Design MQL Conversion Workflow – This workflow will help you to nurture the marketing qualified leads (MQLs) of your store. It focuses on converting leads to customers. This workflow will automatically create a well-automated series of emails and send them to the MQLs at an appropriate time.
ROI Calculation – This workflow will help in calculating the Return On Investment(ROI) for different marketing campaigns such as MQL Nurturing, Welcome New Customer and Get 2nd Order, and so on.
Follow-up Nurture – Mostly, ignored. still, most important. A less focused workflow designed to keep you connected with your customers during the entire customer journey. Series of follow-up emails with special information, deals, etc. And much more.
MakeWebBetter HubSpot and WooCommerce WordPress Plugins
HubSpot WooCommerce Integration Pro – a powerful sales and marketing automation solution, that helps eCommerce Marketers to convert leads into customers. It is a ready-to-use software solution that can integrate WooCommerce (the leading e-commerce platform in the market covering 30% of all websites) with HubSpot. HubSpot is a perfect inbound marketing automation tool for WooCommerce.
Get Started with HubSpot and WooCommerce Integration
Check Out All MakeWebBetter's Products and Services
Disclosure: Martech Zone is using affiliate links throughout this article.