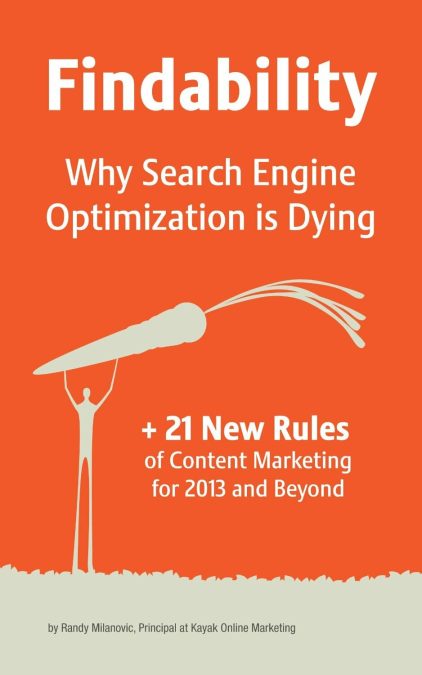 While the foundations of building a site are still in play, it's the content that's now successfully driving the success to companies investing in great marketing strategies. Many companies who invested heavily in search engine optimization have seen those investments lost… but companies who continued to push for relevant, frequent and recent content that provided value to their audience continue to see the rewards.
Are you ready for a new world of search engine optimization, social media, and content marketing? You had better be, because Google, Facebook, Twitter, and other popular Internet marketing tools are changing fast… the companies that adapt are going to find more opportunities, while their competitors are going to be left behind. Following these rules will help propel you in front of those who don't get it… yet.
Randy Milanovic of KAYAK has nailed it with these 21 New Rules of Content Marketing! I look forward to downloading and reading his ebook.