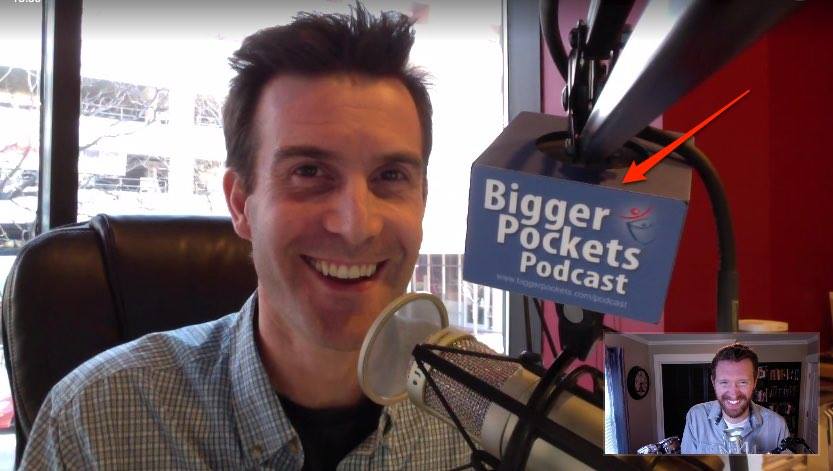 One of my good virtual friends is Joshua Dorkin, founder of BiggerPockets, a social network for real estate investors. Yesterday, Joshua shared a photo on Facebook of his new Mic Flag.
Most podcasters take the time to record their shows on video or broadcast them live via video. Why not take the time and ensure that your entire video is properly branded? Putting a Mic Flag on your microphone that has your podcast name and a URL is a great idea!
Joshua purchased his Mic Flag from the team at Impact PBS, who help people design and customize their Mic Flag. Their products include:
Mic Flags for Handheld Microphones – Any size square, rectangle or triangle mic flag to fit virtually any size handheld microphone.
Radio Specific Mic Flags – Styles include our Impact Studio flag for the EV309 shock mount, Shure SM7s, and Clips for both booms and desktop microphone stands.
Mic Flags for Towers – The Impact Tower is 16″ x 3″ of full color promotional space on all four sides. Fits any conventional mic stand.
Blank Mic Flags – Impact PBS offers Blank Microphone Flags in six colors and two styles.
Other Promotional Goods – Banners, Lanyards, Bumper Stickers and more.

Subscribe to BiggerPockets' Videos on YouTube and Subscribe to the BiggerPockets Real Estate Podcast.