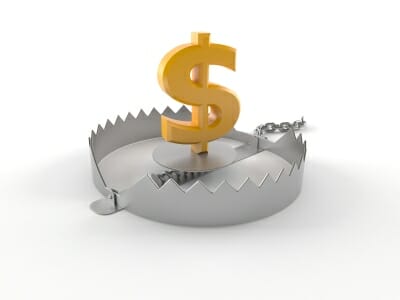 Search engine optimization is a double-edged sword. While Google provides guidelines to webmasters to optimize their sites and utilize keywords effectively to get found and indexed properly, some SEO folks know that exploiting those algorithms can shoot them directly to the top. SEO employees are under a lot of pressure to keep their companies ranking well, SEO consultants are under even more.
Companies may not realize that their employees may be taking shortcuts. And companies who invest in SEO consultants or agencies may be totally ignorant of how the consultant is getting them the ranking they need. Early last year, JC Penney learned this the hard way when the New York Times ran an article, The Dirty Little Secrets of Search. The practice continues, though, because the stakes are very high.
You may also find that your competition is cheating. How? It's actually quite easy.
If the SEO consultant or employee is never asking you to make adjustments to your site or your content, there's a good chance they are only working off-site to create content that is linking back to your site through keyword-rich backlinks. Google ranks sites based on how many other sites are linking to them. It's also based on the linking site's authority. If you're paying for off-site content, you're probably paying for backlinks and may not even realize it.
Look up the domain you might suspect in Open Site Explorer. Enter the domain and click the Anchor Text tab. As you page through the results, look at each of the destination sites that are using keywords to link to the domain in question. When you start to find open forums, links in the signatures of the users, and blogs that make no sense… you may have be working with paid backlinks.
If your SEO consultant is writing and submitting content for your company, be sure to approve that content and get an inventory of the places where they are submitting it. Don't allow your content to be published on sites that are not relevant, full of ads and other backlinks, or generally low quality. You want your company associated with the highest relevance and quality sites – only accept the best.
Even if you are approving content, continue to use Open Site Explorer to analyze new backlinks. Sometimes SEO consultants will post approved content in one place, but continue to pay for or place other backlinks elsewhere. If it looks strange, it probably is. And if a lot of the links look strange, you're probably working with an SEO cheat.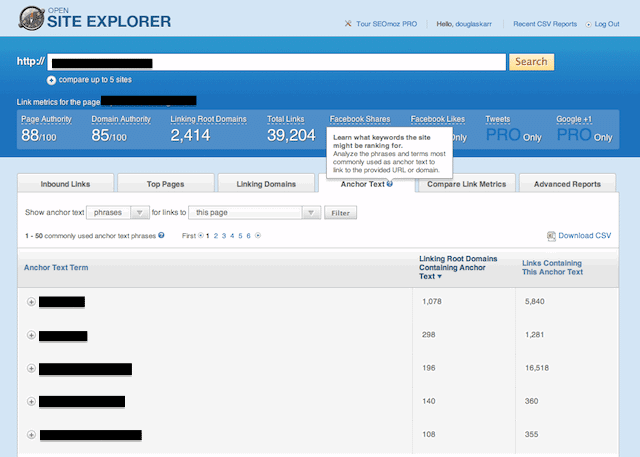 It is possible to rapidly increase your site's ranking naturally. Optimizing the current site and platform is the first step, and then promoting it is next. We like to use legitimate public relations firms with great media relations to pitch stories on behalf of our clients. We don't always get a backlink… but even when we don't, we get access to a relevant audience. We also use whitepaper, ebook, events and infographics to get some attention. When you have something worth linking to, people will link to it.
You're pretty sure you identified the cheating, what next?
Is it an employee? Removing bad links isn't typically possible, but you can ask them to try. Let them know that it's unacceptable and puts the entire company at risk. Avoid rewarding your employees for better rankings or volume. Instead, reward them for getting incredible mentions on highly relevant sites.
Is it an SEO consultant? Fire them.
Is it a competitor? Google Search Console actually has a reporting form to submit the the domain that is buying backlinks and the site or service you know they are working with to obtain them.
Ignorance is not a defense when it comes to cheating to get SEO rank. Paying for backlinks is a violation of Google's terms of services and will get your site buried, whether you knew about it or not. Write great, relevant content frequently and you will have content that attracts organic search. Don't be concerned or tempted to cheat by focusing on organic rank… focus on great content and you'll see yourself rank better and better.
One last note on this. I used to work on backlinking strategies all the time. Did I ever pay for backlinks for me or for my clients? Yes. But I've since found that other promotional methods often result in greater results… not just in visits, but ironically in rank as well! I still analyze our clients' rank and review their backlinks often. By analyzing their backlinks nad the sites they get mentions on, I often find great resources that could write about my clients. I often provide these targets to our public relations firm and they pitch some great stories there.