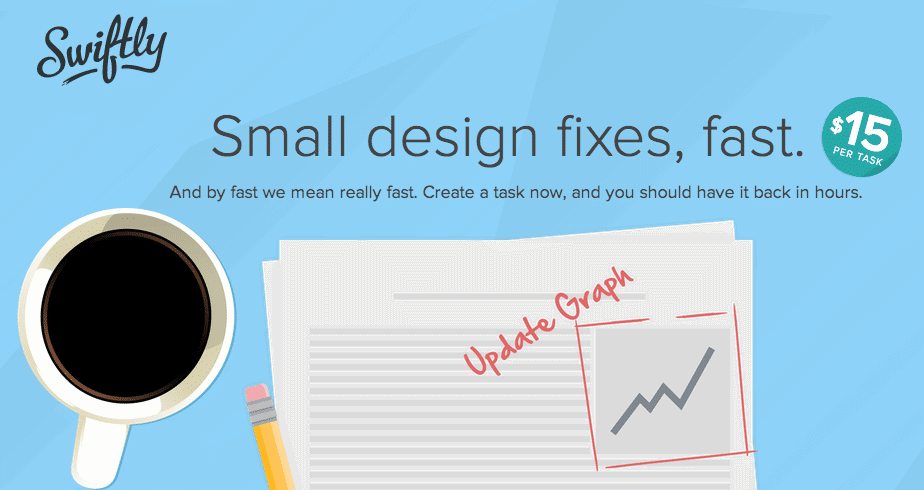 Did you ever have a project that just needed a little tweaking? Even though we have an amazing full-time designer, I almost feel guilty asking him to adjust a graphic or output a file in a different format because I'm not Photoshop-fluent. He's a master, so I want him spending his time designing amazing infographics, whitepapers, calls-to-action and our branding. Everything else, I should be using a service like Swiftly.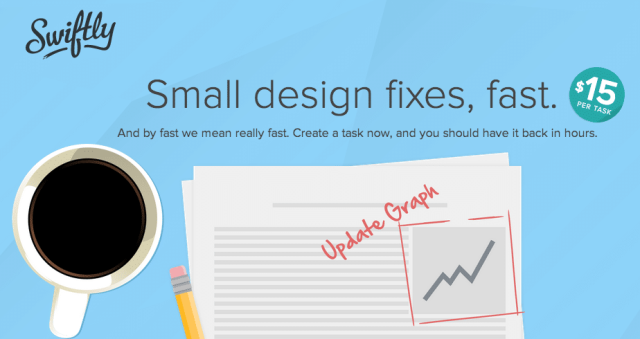 Swiftly is currently in a closed beta for 99design users but I'm sure it's going to be a great service. To use it, you just:
Create a task – Upload the design files and tell Swiftly what you want changed.
Swiftly does the task – Swiftly does the work and delivers it to you in the same day.
Approve and pay -Download the files, and approve the changes. Job done.
Some of the tasks that Swiftly lists – logo alterations, business card changes, photo resizing & cropping, artwork vectorization, photo retouching, Powerpoint fixes, banner ad changes, icon resizing & tweaks, copy edits, marketing template changes, and file conversions.
Once again, I don't think this is a service that replaces your designer, but it's one that can definitely offload the mundane tasks while they work on the projects that really pay!