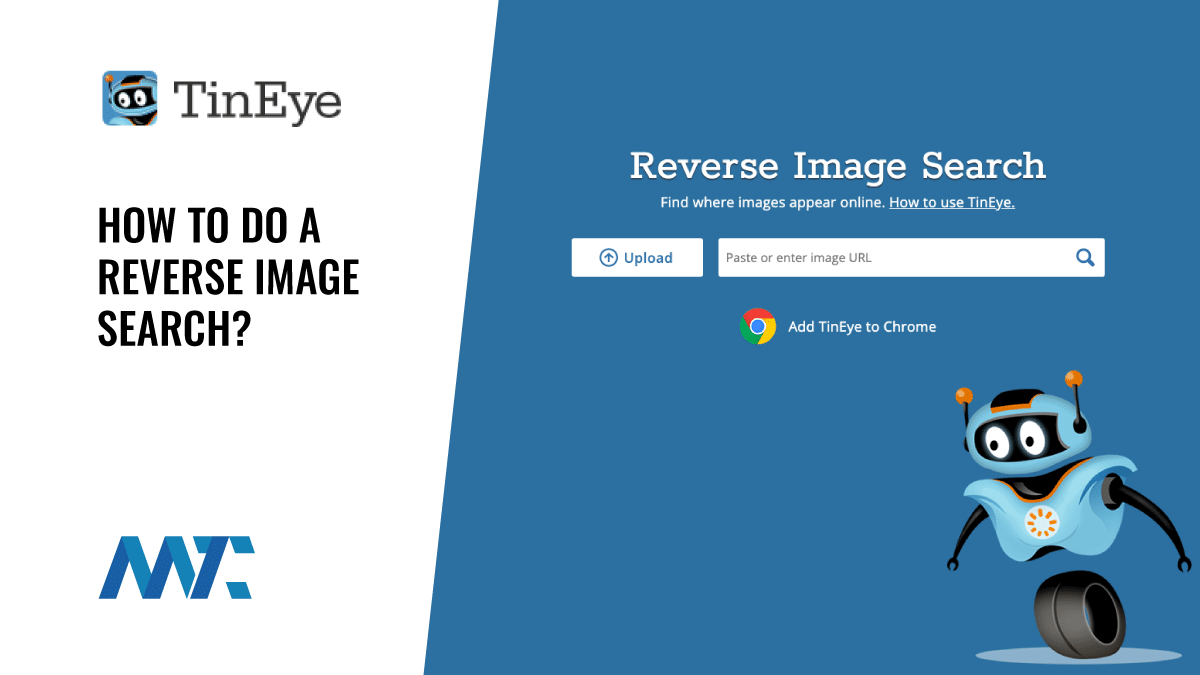 As more and more blogs and websites are published daily, a common concern is the theft of images that you have purchased or created for your personal or professional use. TinEye, a reverse image search engine, allows users to search a specific URL for images, where you can see how many times the images were found on the web and where they were used.
If you purchased a stock image from sources like our sponsor Depositphotos, or iStockphoto or Getty Images, those images might show up with some results. However, if you have taken a photograph or created an image posted online, you are the owner of this image.
If you do not explicitly give the user permission to use your images or they do not attribute your photo if you posted it in places like Creative Commons, then you have the right to take legal action against those individuals.
Reverse Image Search
Reverse image search platforms work by analyzing the contents of an image and comparing it to a database of other images to find similar or identical matches.
When you upload an image to a reverse image search platform, the first thing that happens is that the image is analyzed to extract particular features. This process is known as feature extraction. Different platforms may use different methods for feature extraction, but some standard techniques include the following:
Extracting the dominant colors from the image
Identifying and extracting patterns or shapes from the image
Extracting the edges and corners of objects in the image
Once the extracted features are extracted, they are compared to the features of other images in the platform's database. The comparison process is designed to be fast and accurate so that similar images can be identified quickly.
When a match is found, the platform will return a list of similar images and information about where they came from. Results typically include visually similar images, not just exact copies.
The reverse image search engine uses image processing techniques and machine learning (ML) algorithms to analyze the image, create a unique signature for it, then use this signature to search for similar images in their index. In addition to returning similar images, reverse image search can also be used to find an image source, track down the origin of an image, verify image authenticity and detect image plagiarism.
There are also some sites and apps that allow you to perform a reverse image search on your mobile device. These apps typically use the camera on your device to take a picture, then perform the search on the image.
TinEye
TinEye's computer vision, image recognition, and reverse image search products power applications that make your images searchable.
Using TinEye, you can search by image or perform what we call a reverse image search. Here's how:
Upload an image from your computer or smartphone by clicking the upload button on the TinEye home page.
Alternatively, you can search by URL by copying and pasting an online image's address into the search engine.
You can also drag an image from a tab in your browser.
Or, you can paste an image from your clipboard.
TinEye will then search its database and provide you with the sites and URLs that the image appears on.
Here's an example where I searched for Douglas Karr's bio headshot: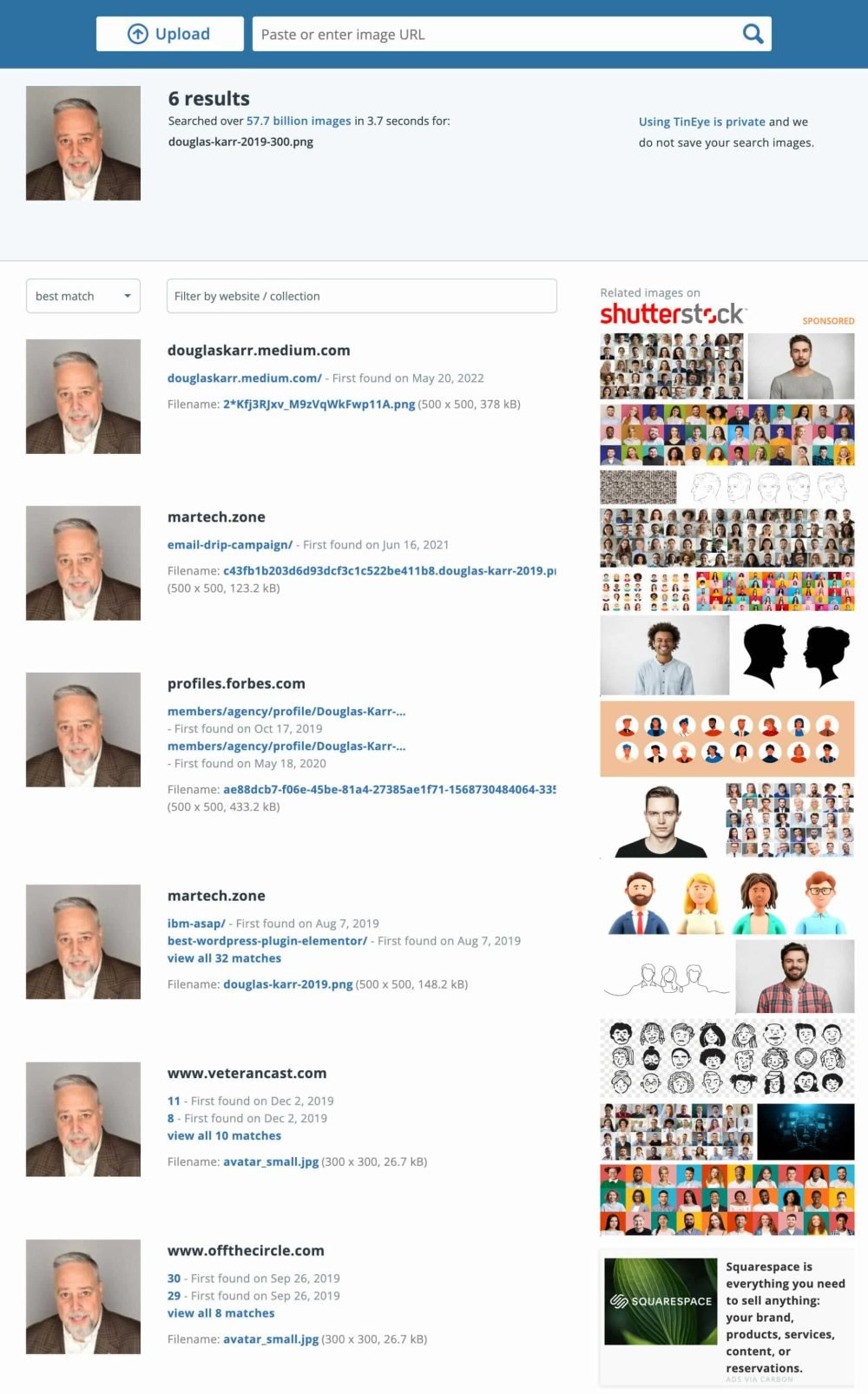 You can do that by uploading an image or searching by URL. You can also drag and drop your images to start your search. They also offer browser extensions for Firefox, Chrome, Edge, and Opera.
TinEye constantly crawls the web and adds images to its index. Today, the TinEye index is over 57.7 billion images. When you search with TinEye, your image is never saved or indexed. TinEye adds millions of new images from the web daily – but your images belong to you. Searching with TinEye is private, secure, and continuously improving.