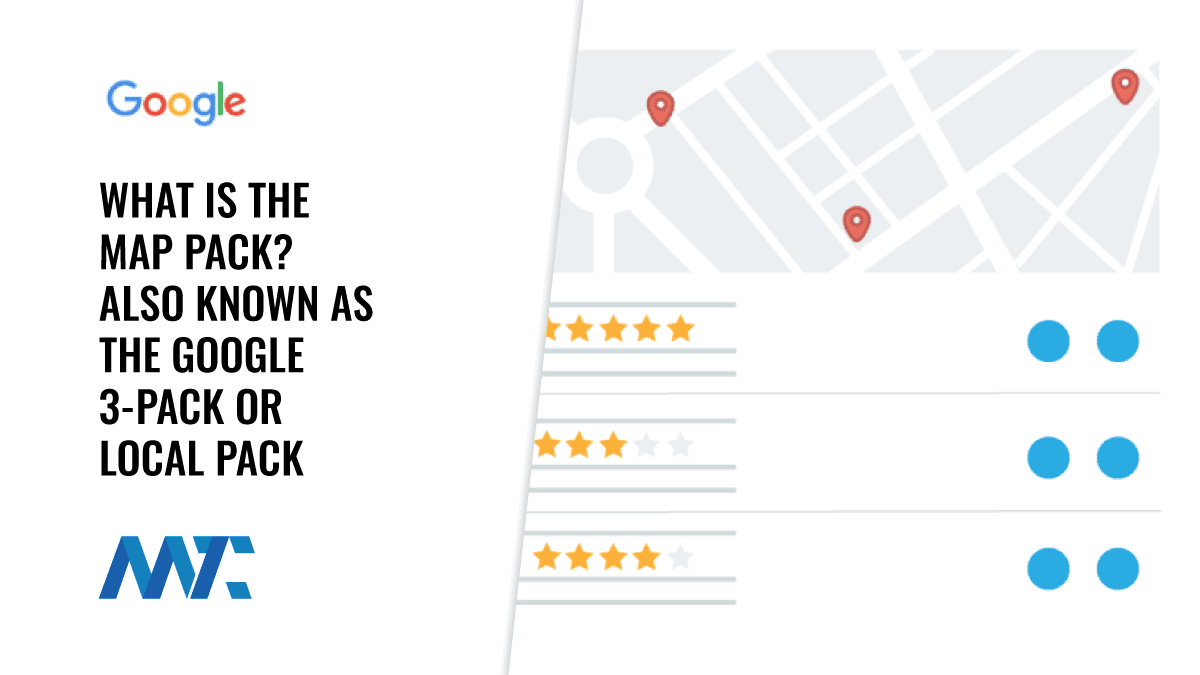 Search Marketing
What Is The Map Pack? Why Is It Critical To Local Search Optimization?
If you are a local business or retailer hoping for more appointments, foot traffic, or business as a whole – the map pack in Google Searches is a critical strategy. Surprisingly, many businesses don't understand how the map pack works or how they can maintain and improve their visibility in it.
First, let's start with some statistics on the importance of local search when it comes to local businesses. In 2020, 93% of consumers used online searches to find a local business. Local and organic searches together make up 69% of overall digital traffic. But here's the kicker:
42% of local searches on Google involve clicks on the Google Map Pack. And three out of four consumers who conduct a local search on a mobile device visit that business within a day.

On The Map Marketing
As you view a search engine result page (SERP) that Google determines is a local search, the map pack is a dominant section that has an enormous amount of real estate. On a mobile device, it takes up even more! This section is also referred to as the Google 3-Pack or local pack.
Above the Map Pack are paid ads, below are organic search results: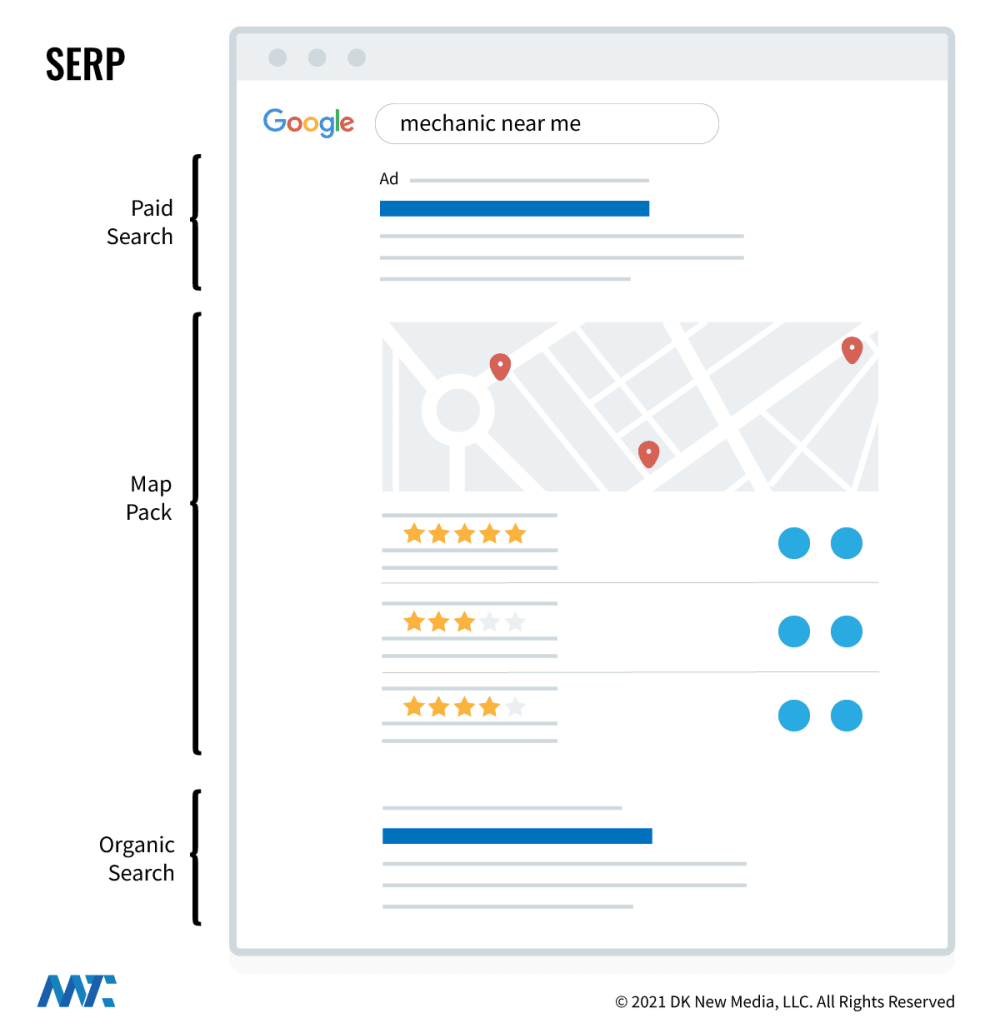 How Does The Map Pack Work?
Local business owners that we work with are often surprised that the map pack is a strategy that needs to be executed in addition to their website strategy. While your website may be listed on the map pack, it does not impact your visibility in the map pack. So how does the map pack work?
Business Profile – for Google, your map pack visibility is directly related to your Google Business Profile. You must claim your business and then use their tools to keep your business information (name, address, phone number, hours, region, services, etc.) accurate and up to date.
Reviews – In order to rank well and acquire more clicks, you must have recent, frequent, and outstanding ratings and reviews on the search engine. If you're a regional business, soliciting reviews from your customers is critical in maintaining high visibility. You may want to deploy a review management platform to assist you.
Recency – Recent photos and post updates do help garner attention on the map pack. For home service companies, we often do seasonal or monthly updates that a homeowner may be more likely to click on.
One note on this… once you've registered with Google Business, you can manage your business directly from the Google app or the Search Engine Results Page. Google used to have a mobile app specifically for managing your business but they've done away with it. That was disappointing to me personally… as a business owner I have a different login than my personal search so I have to swap back and forth.
What If My Business Doesn't Depend On Local Traffic?
Whether your business depends on local searches, I would encourage you to still claim and manage your Google business listing. You'd be surprised at how many searchers still want to find resources that live nearby. As an example, we work with companies all over the world – but we still get about a third of our business from local companies or employees that work here locally.
For that reason, I'd encourage every business to maintain their Map Pack presence. Ranking locally in the Map Pack doesn't hurt your national or international organic search rankings. On the contrary, it's yet another place to be found!