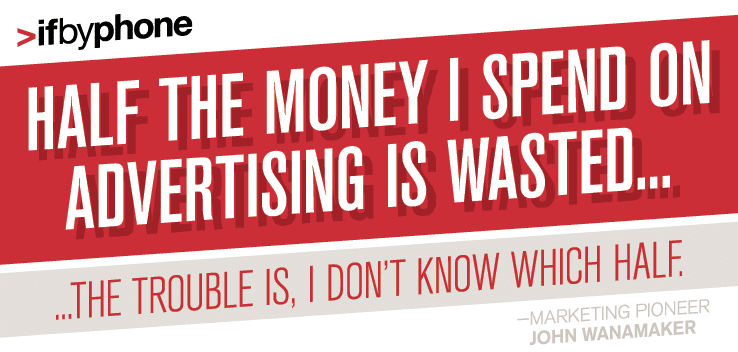 Marketing pioneer John Wannamaker once said, "Half the money I spend on advertising is wasted… The trouble is, I don't know which half." Still today, most marketers don't know which of their advertising channels are most effective. Investment in online has increased due to an improved ability to track success, yet offline channels will continue to dominate spend for the foreseeable future.
Ifbyphone, the leader in voice-based marketing automation, has compiled an infographic around key marketing measurement statistics to help marketers overcome this challenge as they begin planning for 2012.
Although marketers spend a lot of time on analyzing return on investment, I don't believe utilization of each medium should be compared directly to one another. One example is short-term versus long-term results. Our experience has been that pay-per-click advertising can achieve many more qualified leads quickly as opposed to social media marketing, which takes time to build a following and the necessary authority to turn followers into customers.