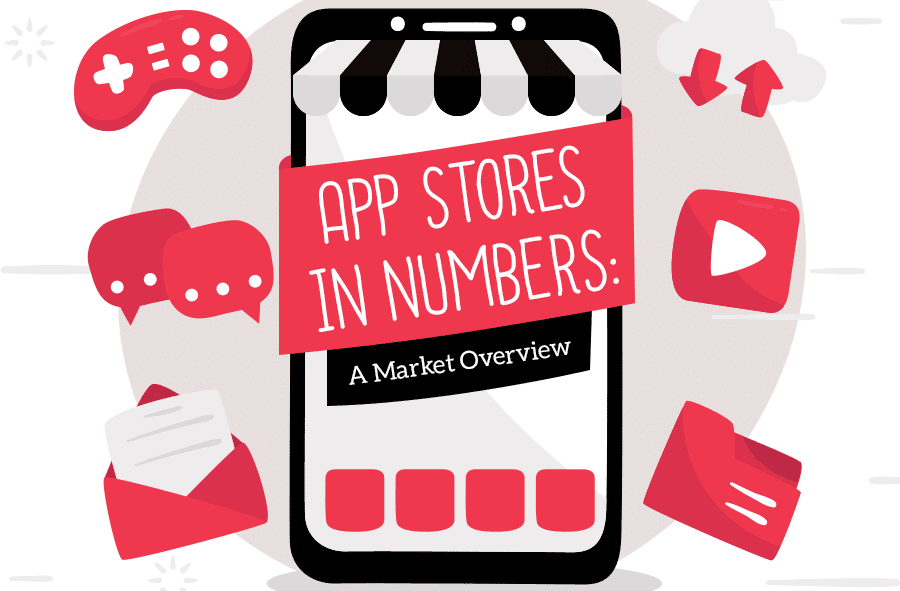 Mobile applications development and mobile app user behavior continues to change over the years. Mobile application frameworks are opening doors for companies to increase user engagement and experience beyond the web browser without breaking the bank. Mobile users are expecting a superior app experience and, when they do, they engage deeply with the brands who win their attention.
The average mobile app user age 18 to 24 spends 121 hours a month using mobile and tablet applications.

Statista
Games continue to lead every other category in downloads, with 24.8% of all apps being games. Business applications are a distant second, though, with 9.7% of all downloads. And, education is the third most popular category with 8.5% of all downloads.
Additional mobile app store statistics:
Amazon leads all mobile apps with millennials, with 35% using the application.
Smartphone users use an average of 9 mobile applications daily.
There are 7 million mobile apps available between Google Play, Apple's App Store, and third-party app store platforms.
There are approximately 500,000 app publishers on Apple's App Store and almost 1,000,000 on the Google Play Store.
Each of these provide an opportunity for businesses. Games can provide a highly engaged audience to advertise and build awareness with. Business apps can increase engagement and value with your customers. Education apps can build credibility and trust with your prospects.
This infographic from ERS IT Solutions, App Stores in Numbers: A Market Overview, provides some key statistics on growth, profitability, and usage of mobile apps and their respective platforms – App Store for Apple, Google Play for Android, and Appstore for Amazon.